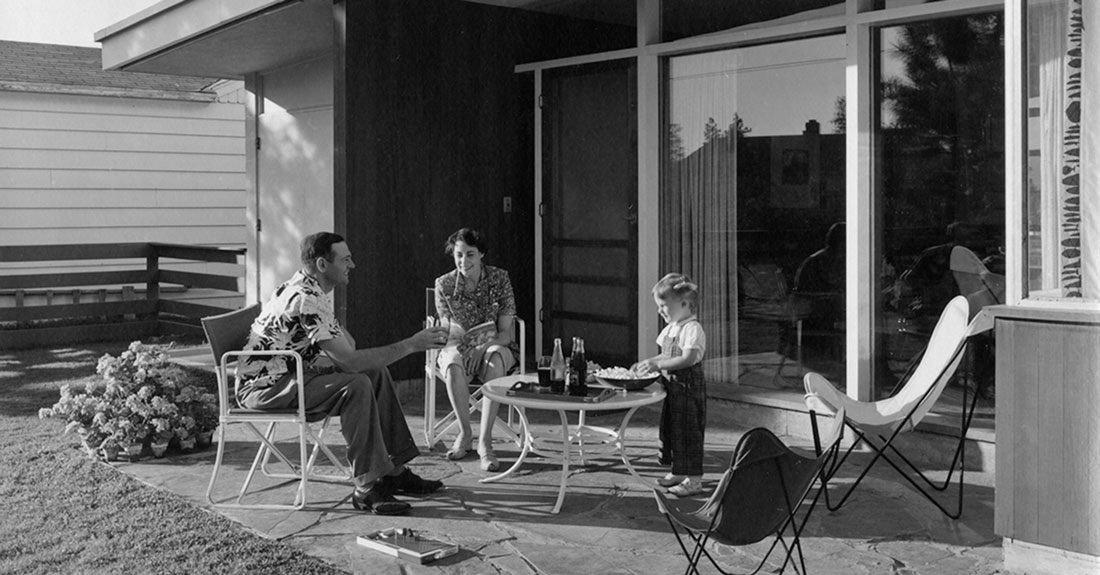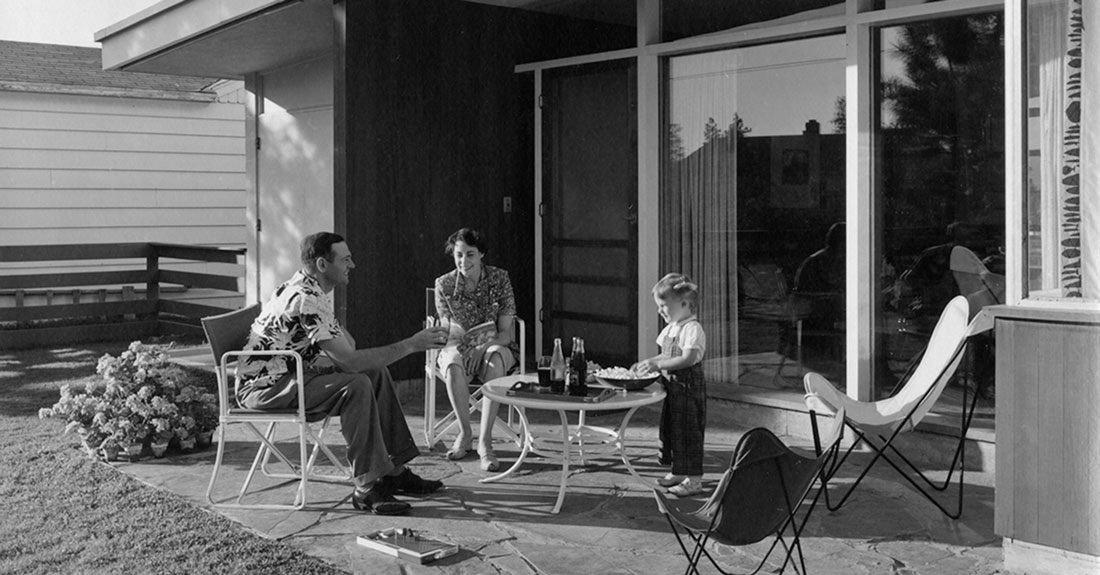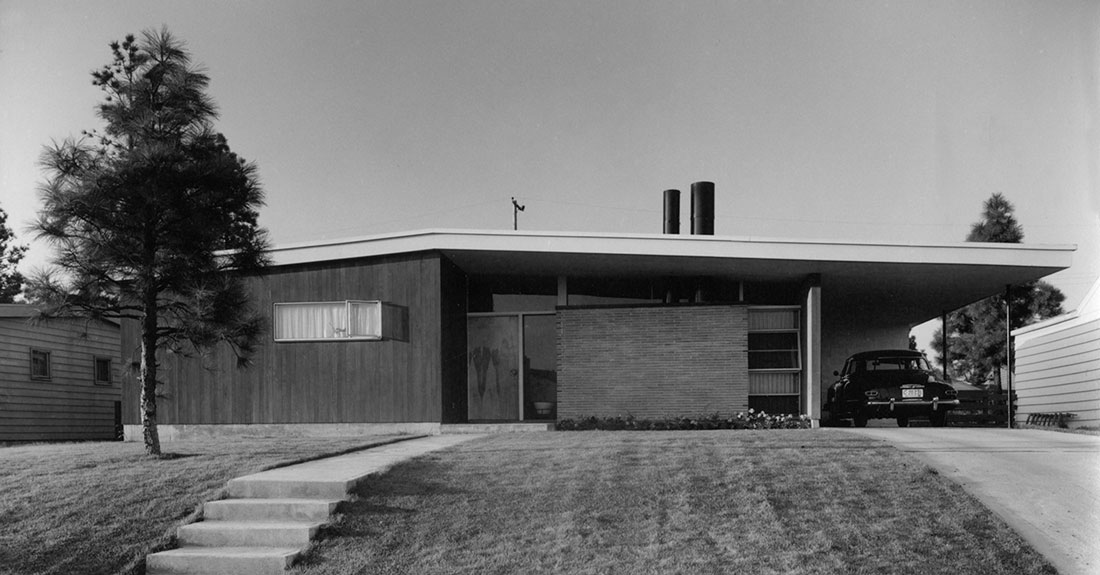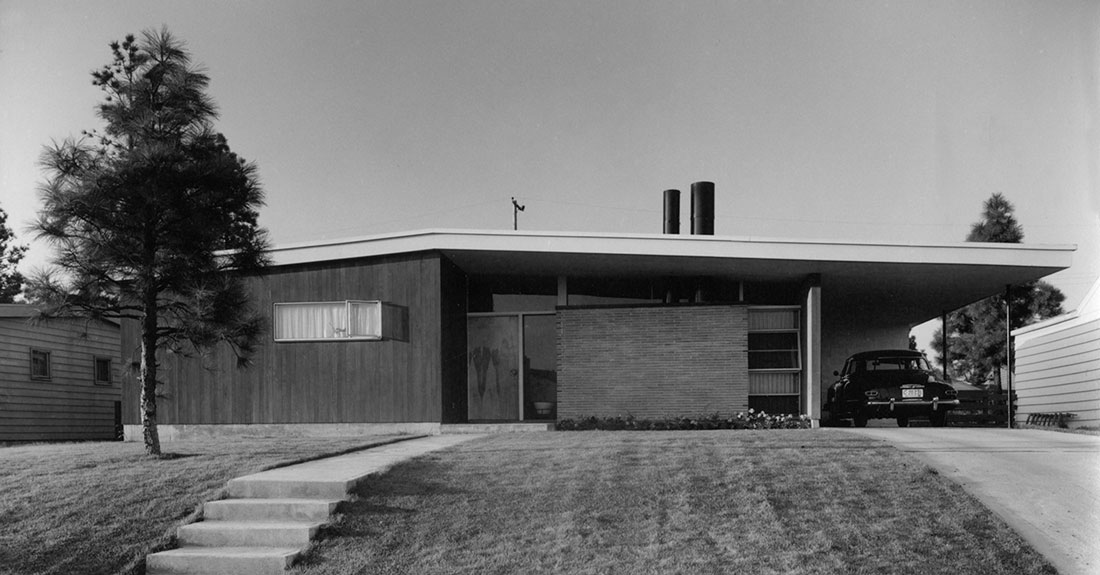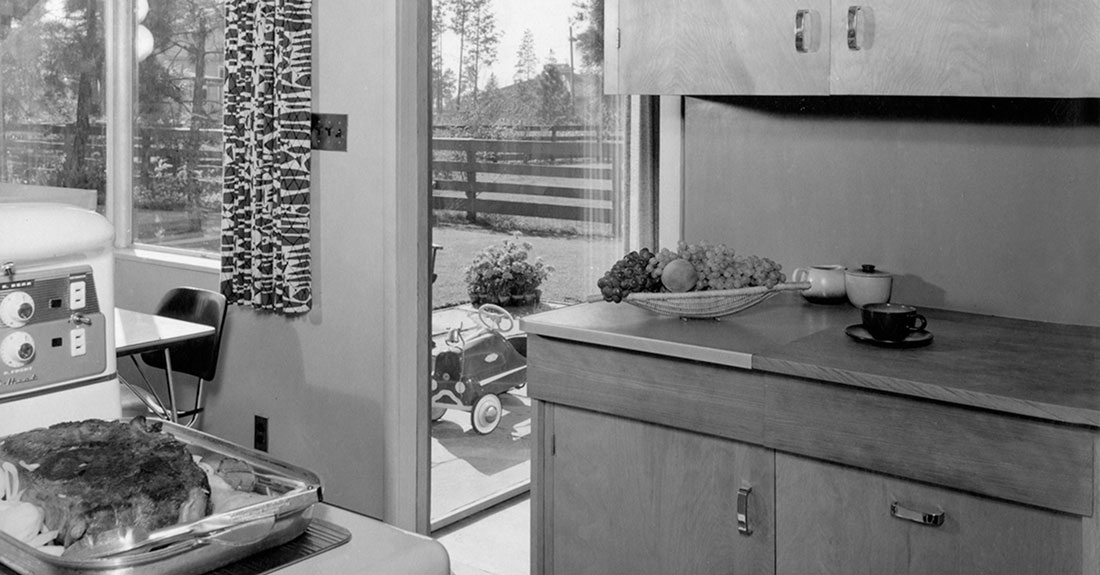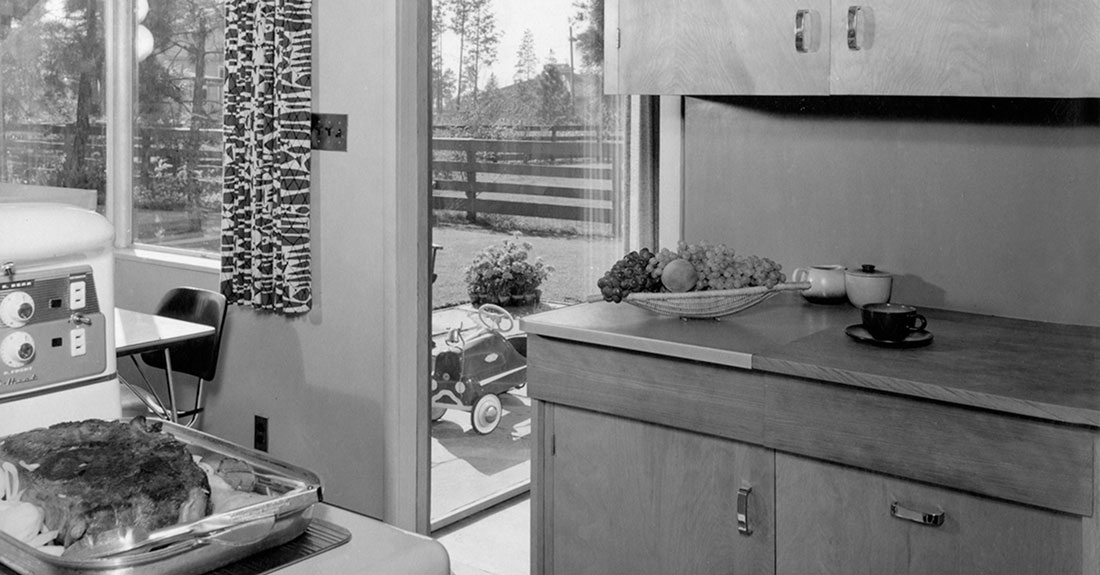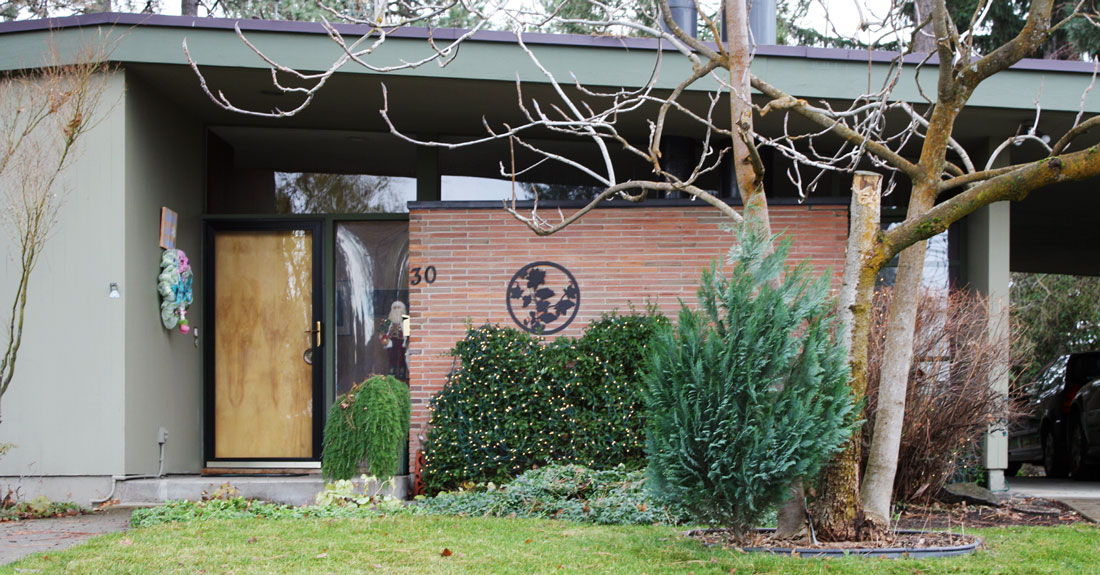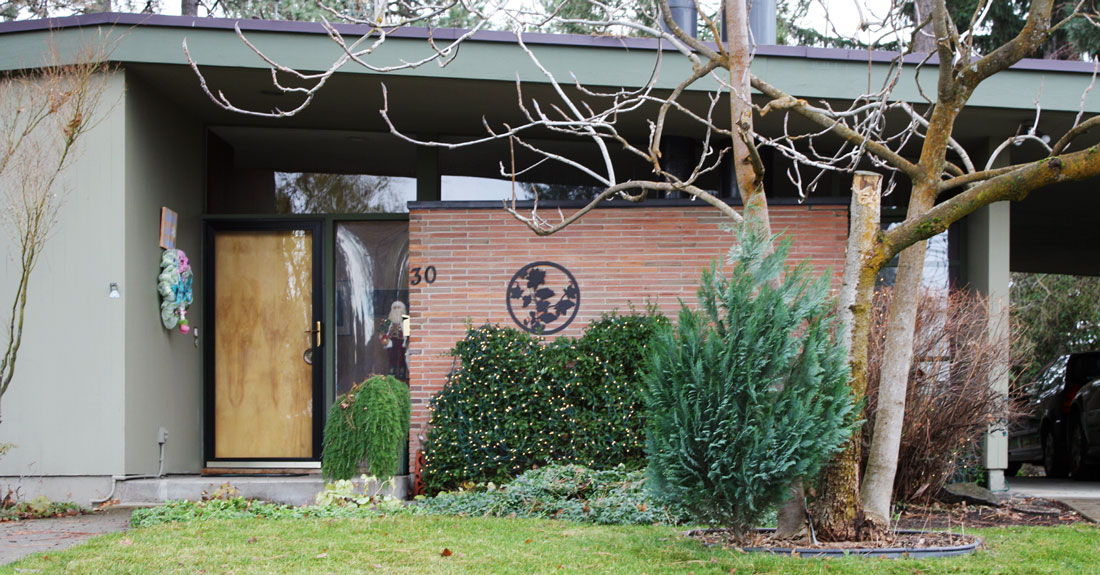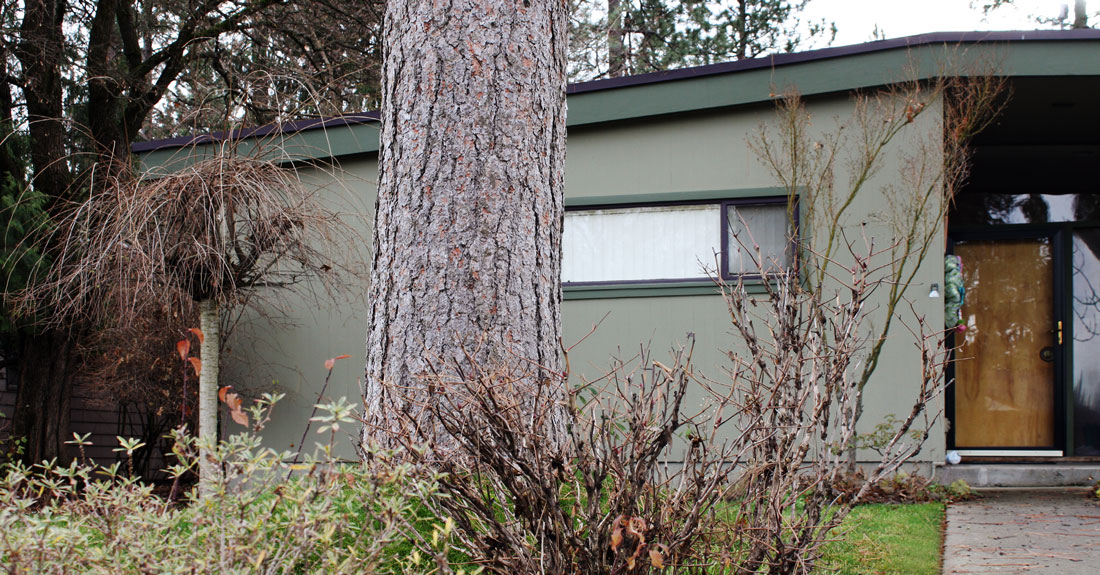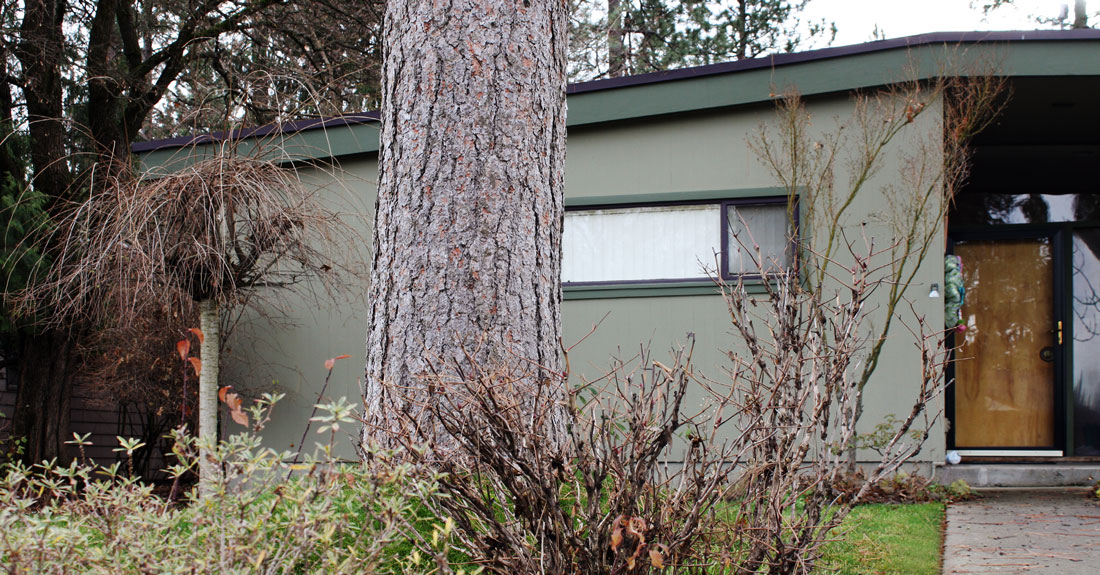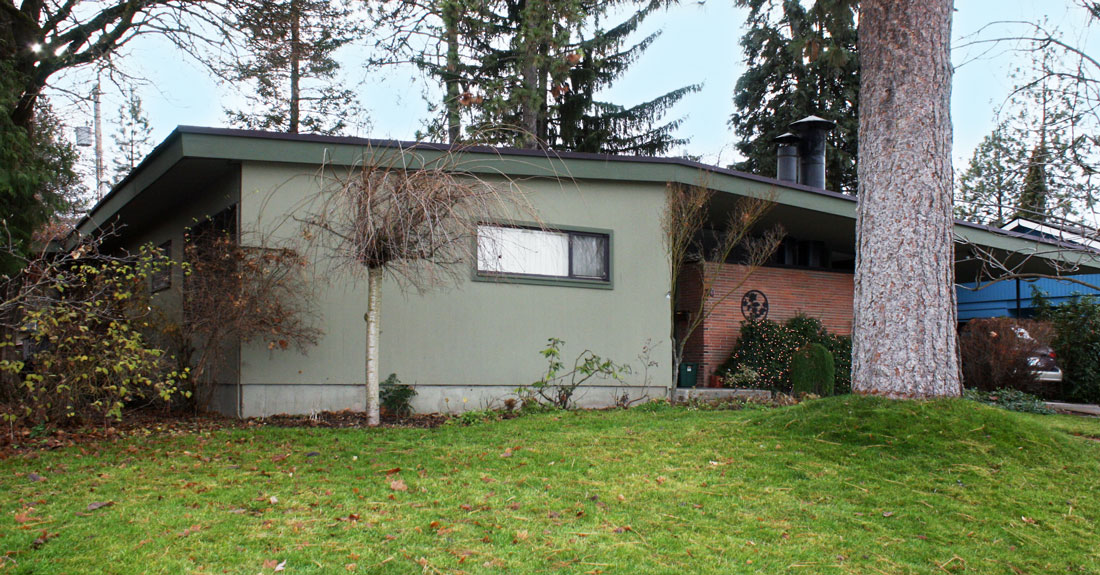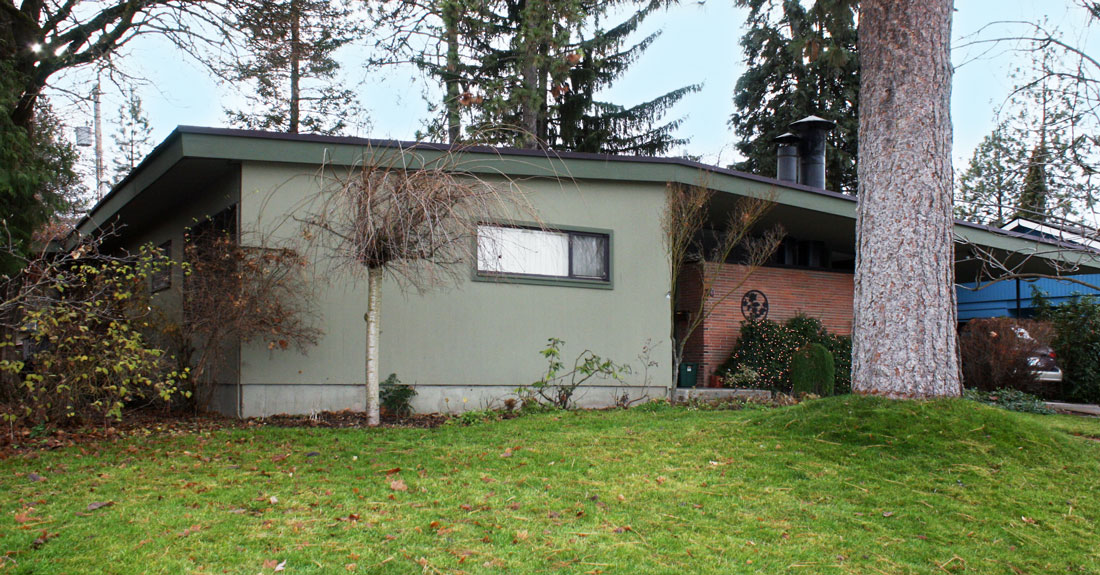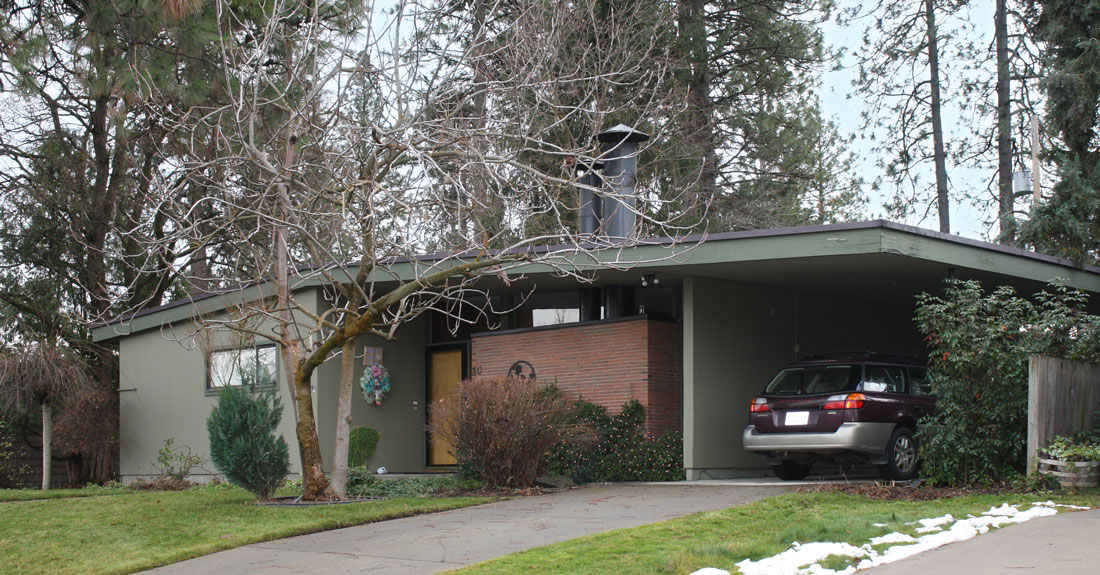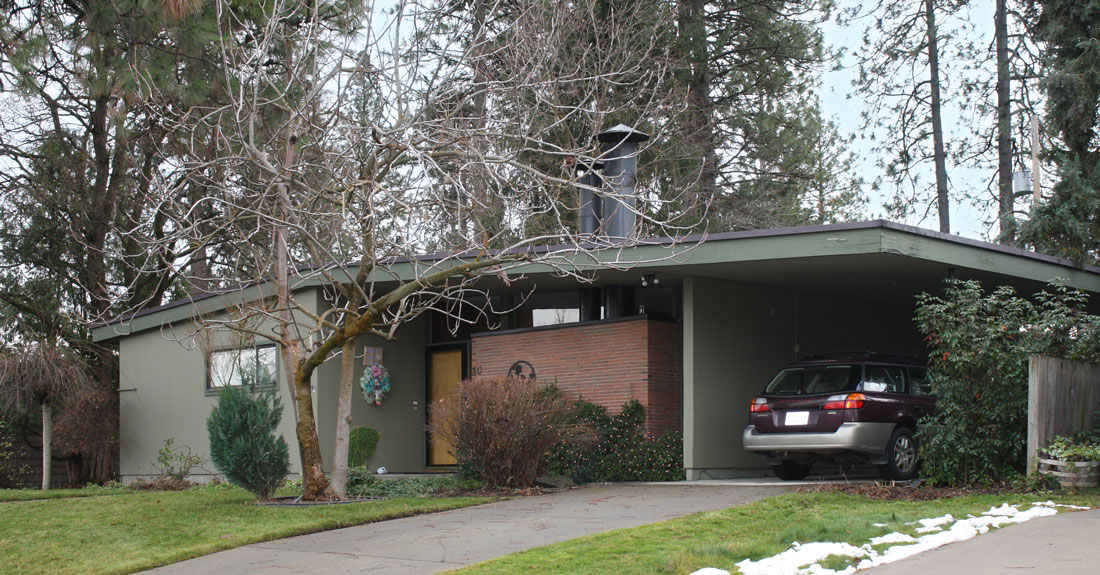 Property: Robert Arick Residence
Built: 1952
Address: 30 East 39th Avenue
Architect: Lawrence Evanoff
The Robert N. Arick House was designed for Robert Norman Arick and his wife Erma Pauline in 1952 in what was often called the "Contemporary" style in the 1950s and 1960s. A Contemporary – or simply "Modern" – house offered few traditional stylistic features or details, relying on overall form and simple modern details to convey its style. Materials also could play an important role, as seen here, where color and texture lend a richness and complement the composition of the front façade.
Contemporary houses were often designed by architects and were considered "high style," in contrast to the more common Ranch style home of the era. (A post-and-beam house would be considered in the Contemporary style.) Common features include slightly sloped or flat roofs, overall asymmetry, expansive window walls, and the use of clerestory windows under the eaves where privacy was important. Other features of the Contemporary house were shared by the Ranch style house, including an open floor plan, an orientation toward the rear, rather than front yard or street, and use of windows, courtyards, and other devices to "bring the outdoors in."
Lawrence George Evanoff was born in 1918 in Spokane. Following graduation from Lewis & Clark High School in 1936, he worked as a designer, site planner, and chief draftsman for a number of firms before earning a bachelor's degree in architecture in 1948 at the University of Washington. He taught architectural courses at the University of Idaho until 1949, when he opened his own practice in Spokane. Though a much-published advocate for the Modern style – in newspaper articles, Arts & Architecture, Better Homes & Gardens, et al. – it was his design for the Arick house that garnered nationwide attention for Evanoff. First featured in the May 1953 issue of Better Homes & Gardens, it became "Design no. 2305" in the magazine's "Five Star Homes" series. The plan was picked up by the Associated Press and featured in newspapers across the county. In 1971, after battling multiple sclerosis for 15 years, Evanoff was forced to retire. He died in Spokane in 1985.
Share this project!