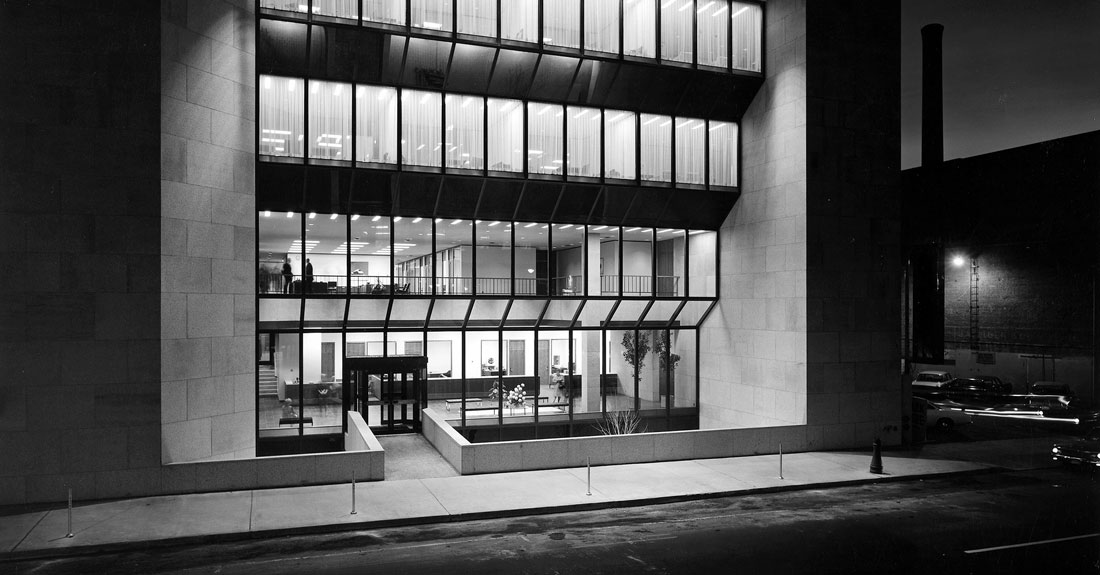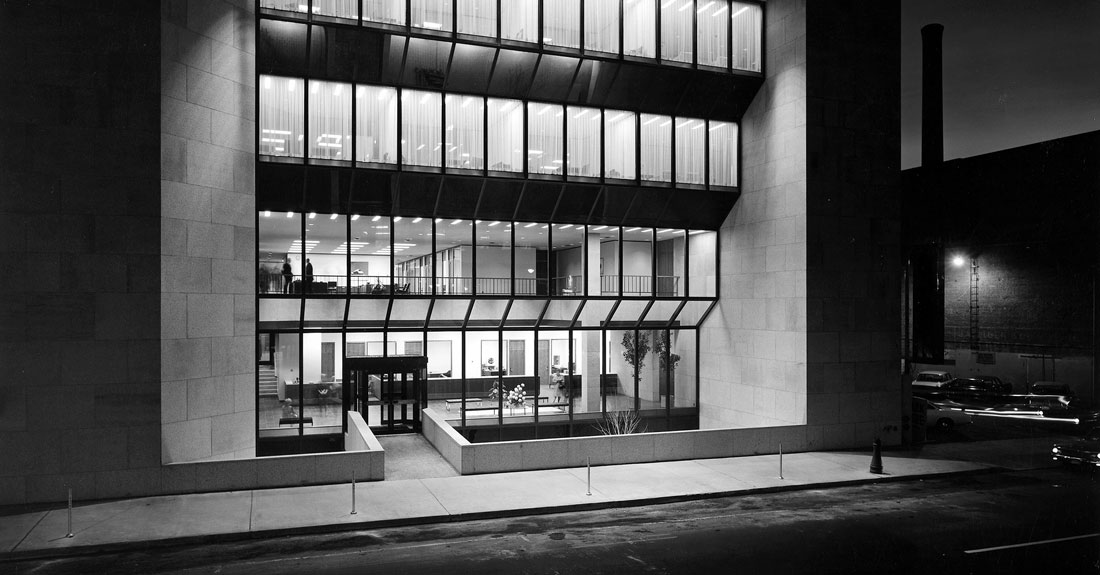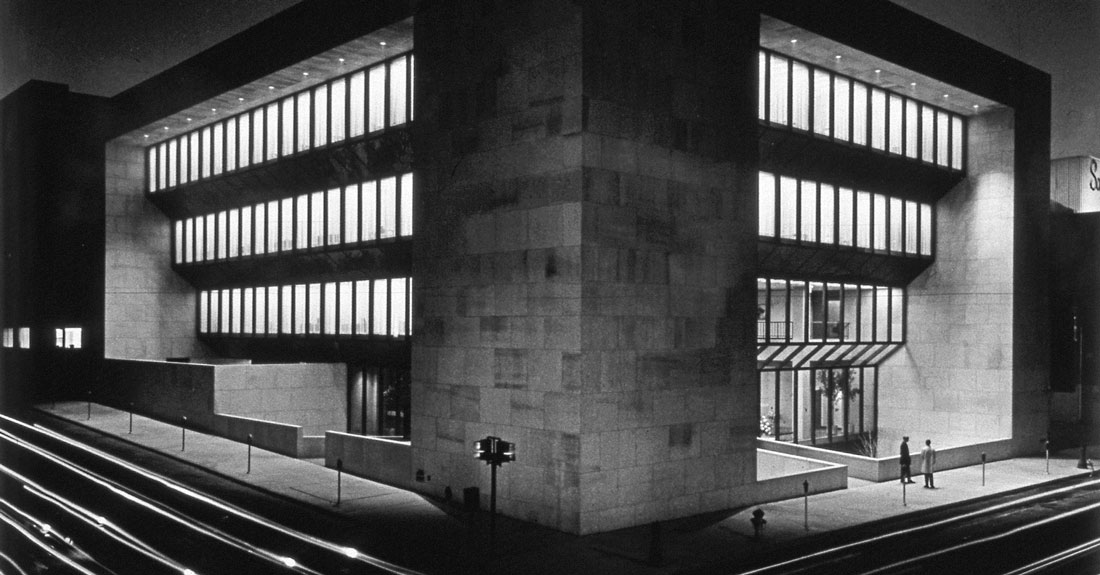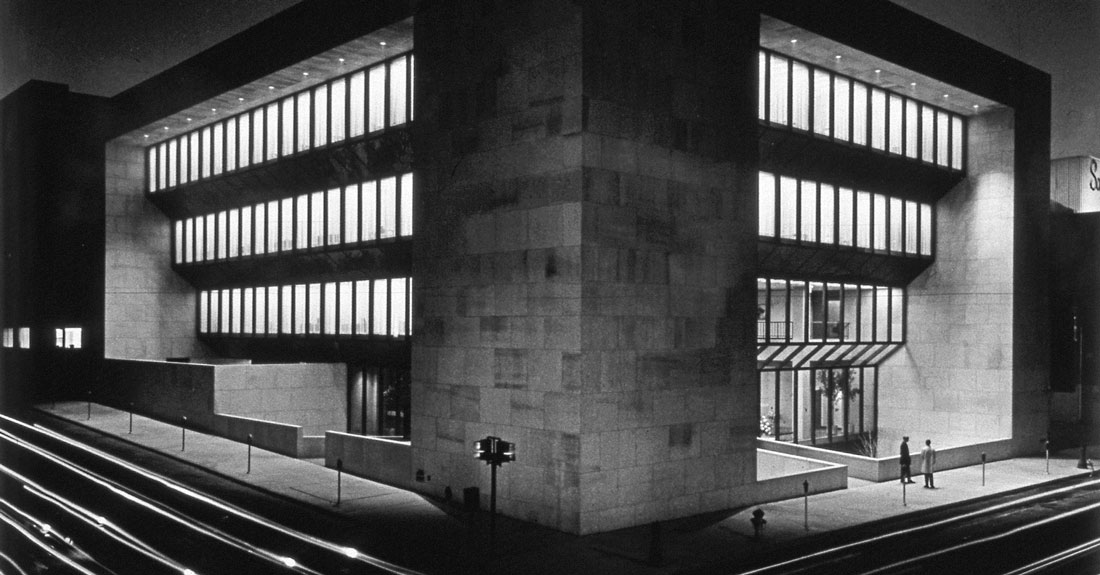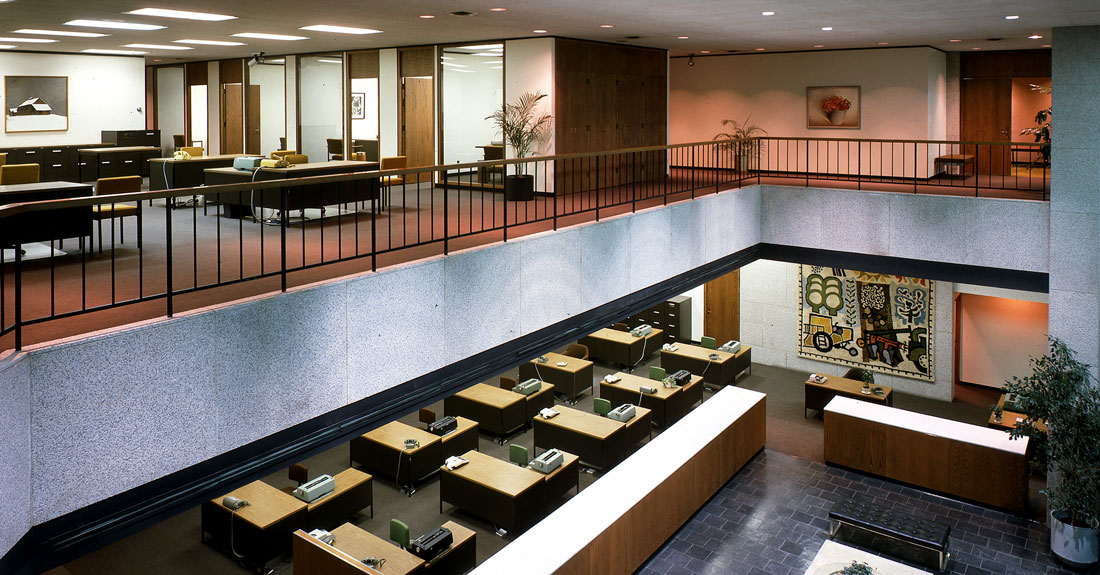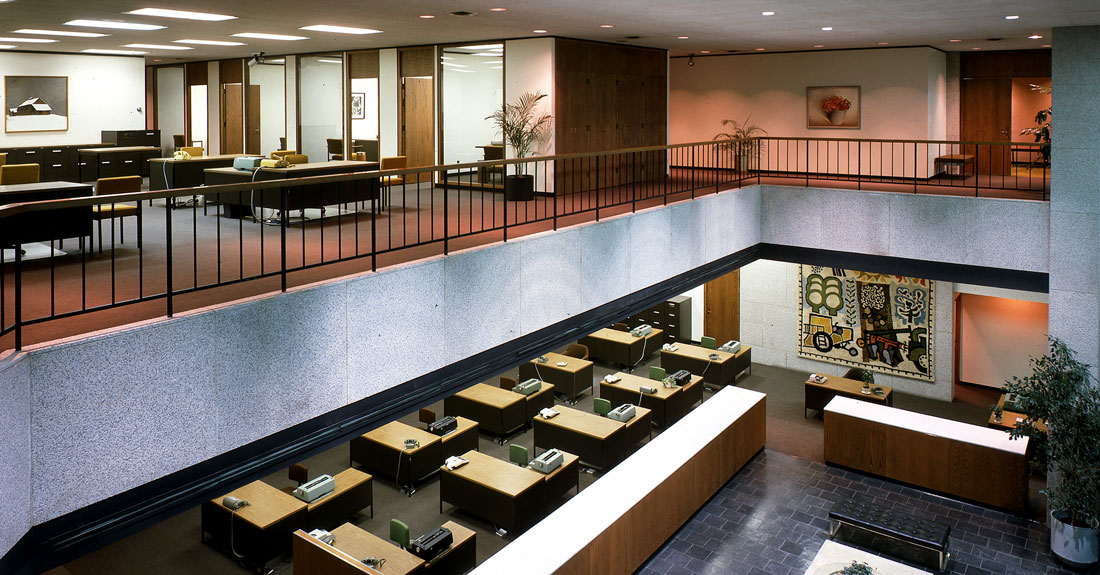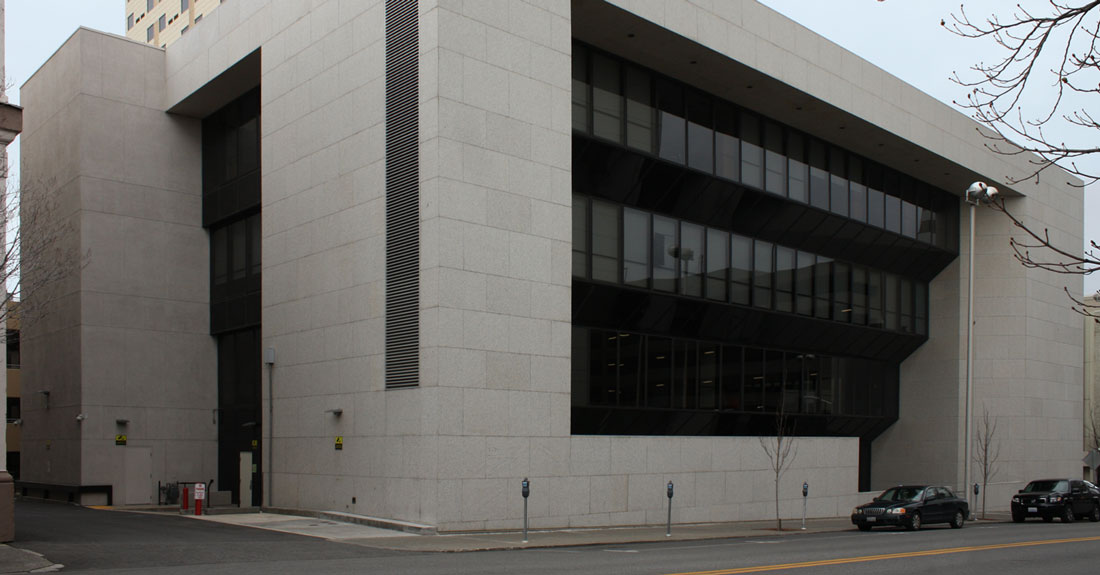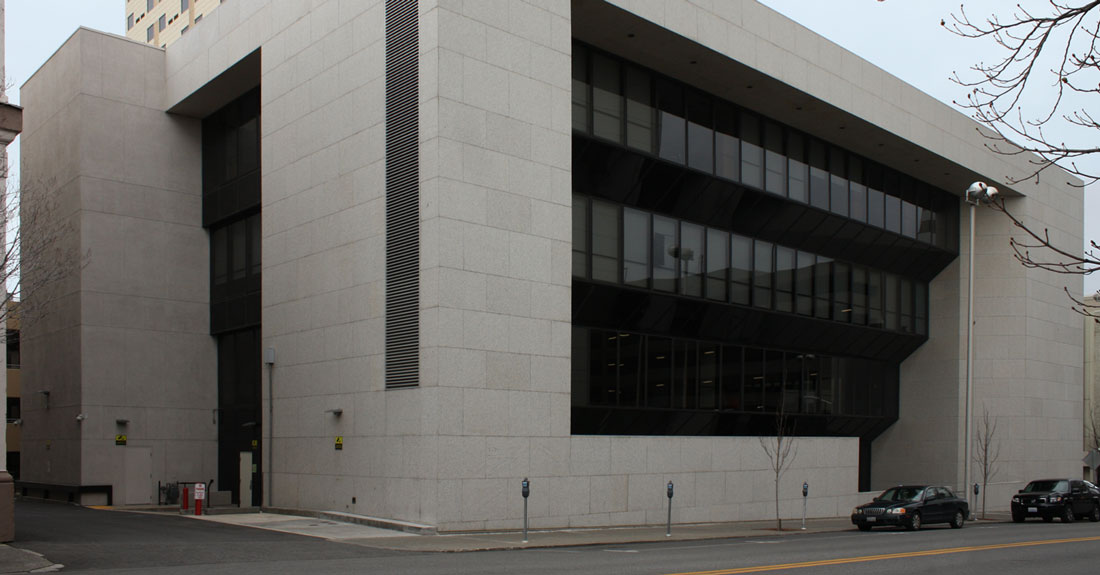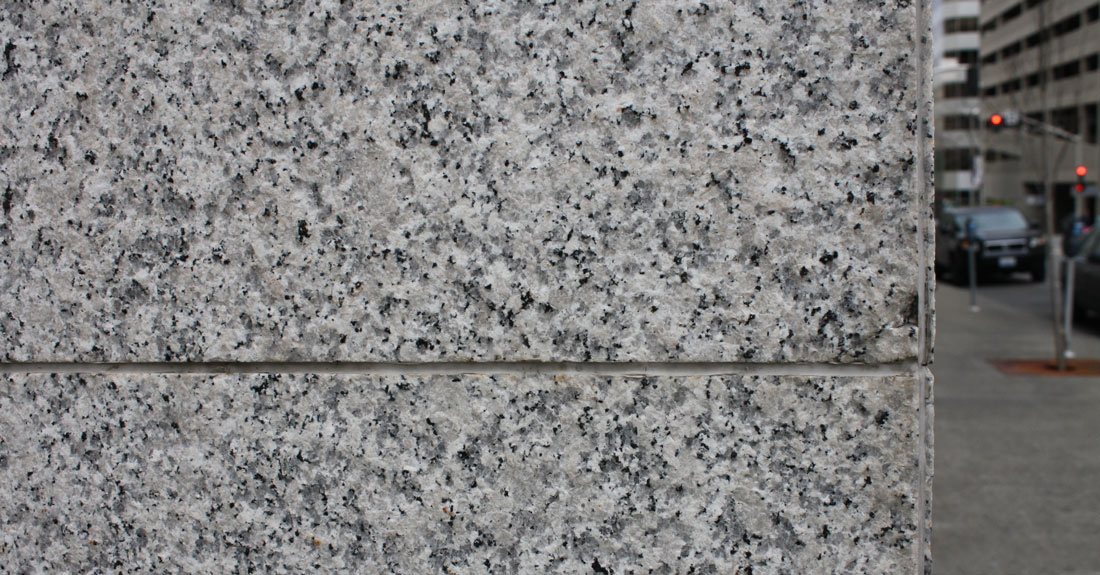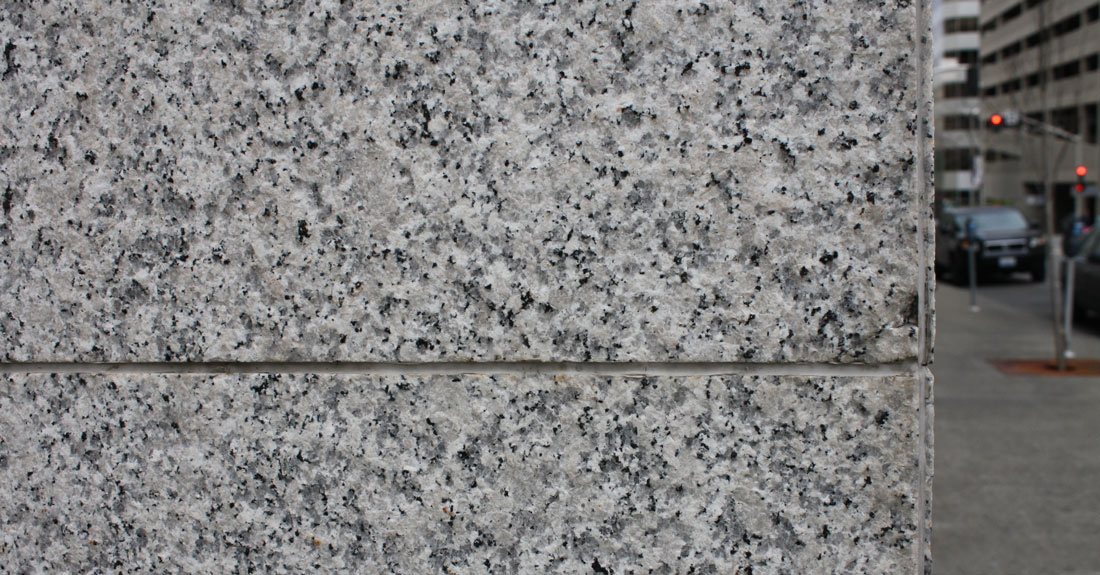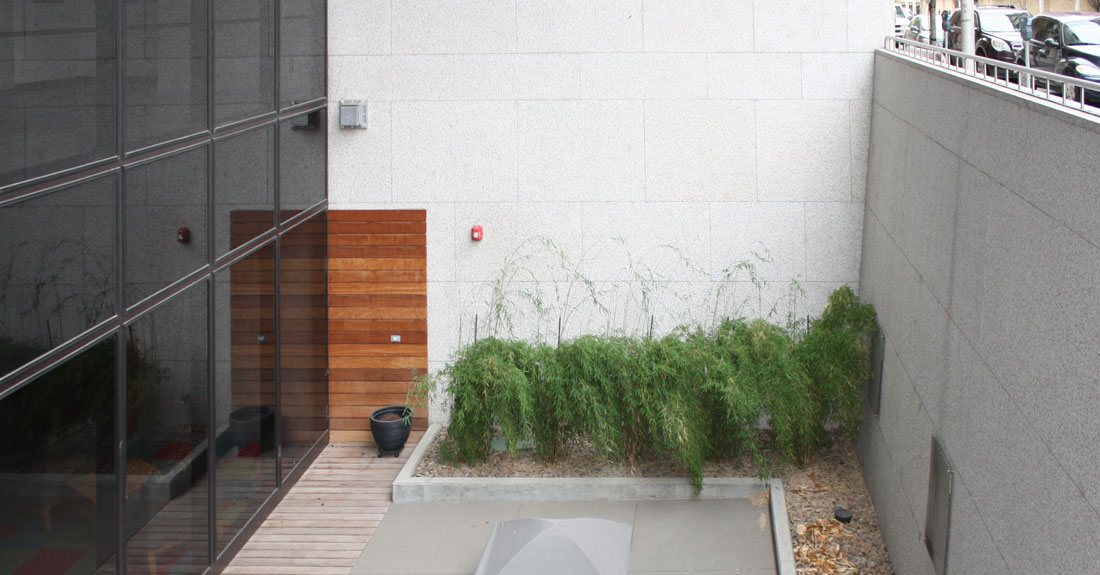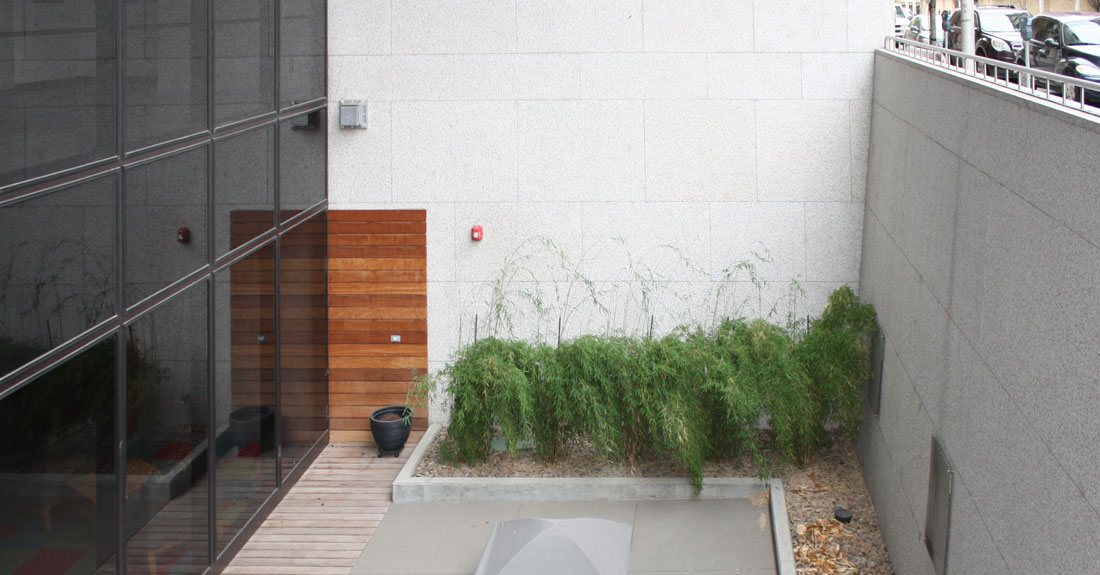 Property: Farm Credit Bank
Built: 1969
Address: 705 West 1st Avenue
Architect: Walker, McGough, Foltz & Lyerla
Farm Credit Bank built their imposing downtown Spokane bank building in 1969. Twelve years later, they sold it to Eastern Washington University when they constructed and moved to what is now the 17-story Wells Fargo building to the immediate east. Today, the original building is occupied by Pyrotek Inc., which bought the property in 2012.
The building is a curtain wall structure, meaning that the glass cladding functions as a skin, while its structural support is carried out – in this case – by a reinforced concrete frame. Its style is sometimes referred to as "Corporate Modern." A writer for the Spokesman-Review described its "austere elegance," calling it "an impressive cube of stone and glass that symbolized financial security and permanence to its customers…." Architectural historian Sally Woodbridge wrote in 1980 that the "granite-faced concrete and dark glass help to create an exercise in monumentality typical of today's banking image."
Established in Spokane in 1953, Walker, McGough, Foltz & Lyerla received national awards for design excellence from the AIA in 1959 and 1969. The firm's work was included twice in Progressive Architecture's annual review of American architecture in 1967 and 1969; its Farm Credit Bank project was featured in the German journal Baumeister. Its residential work was also featured extensively in a number of design textbooks. The firm continues today, with offices in Spokane and Seattle, as Integrus Architecture.
Share this project!