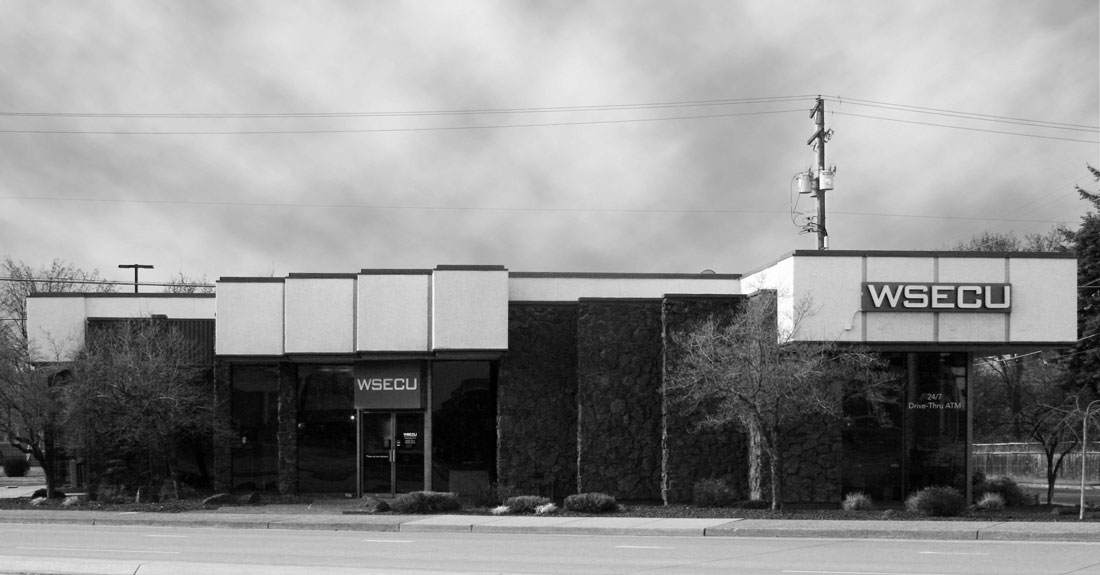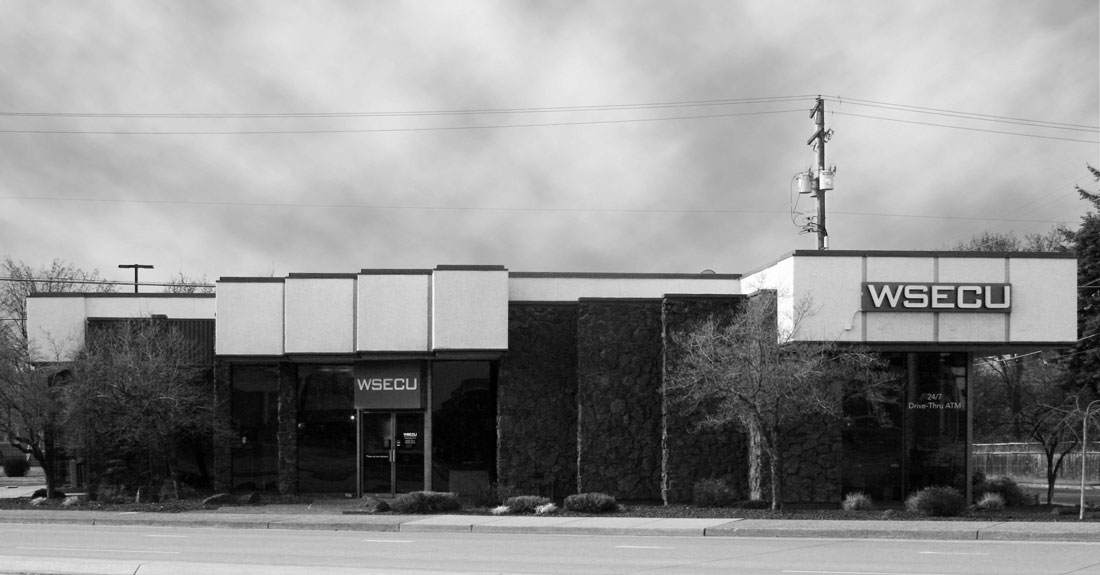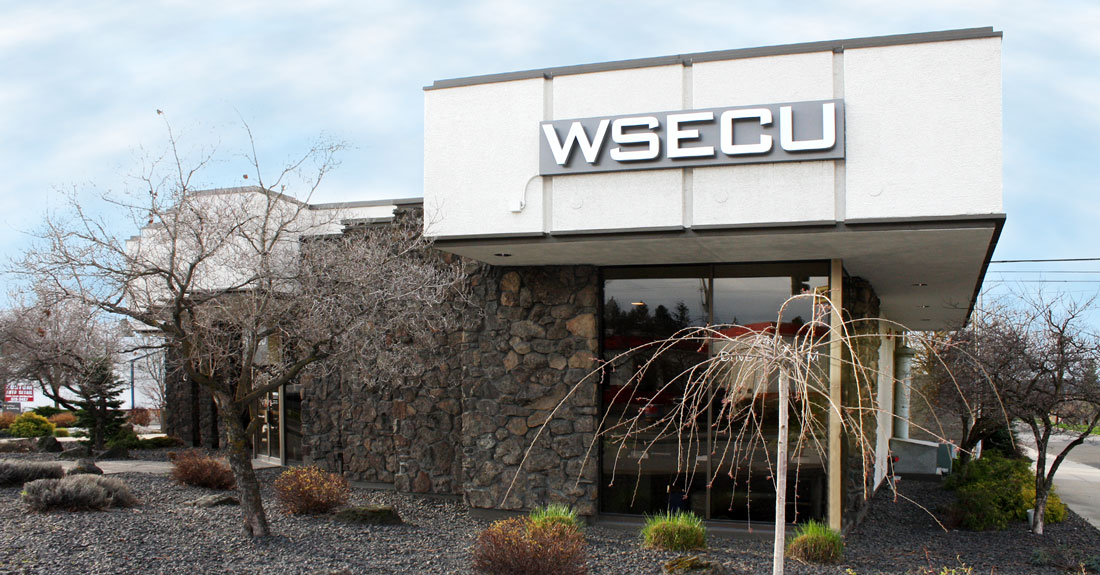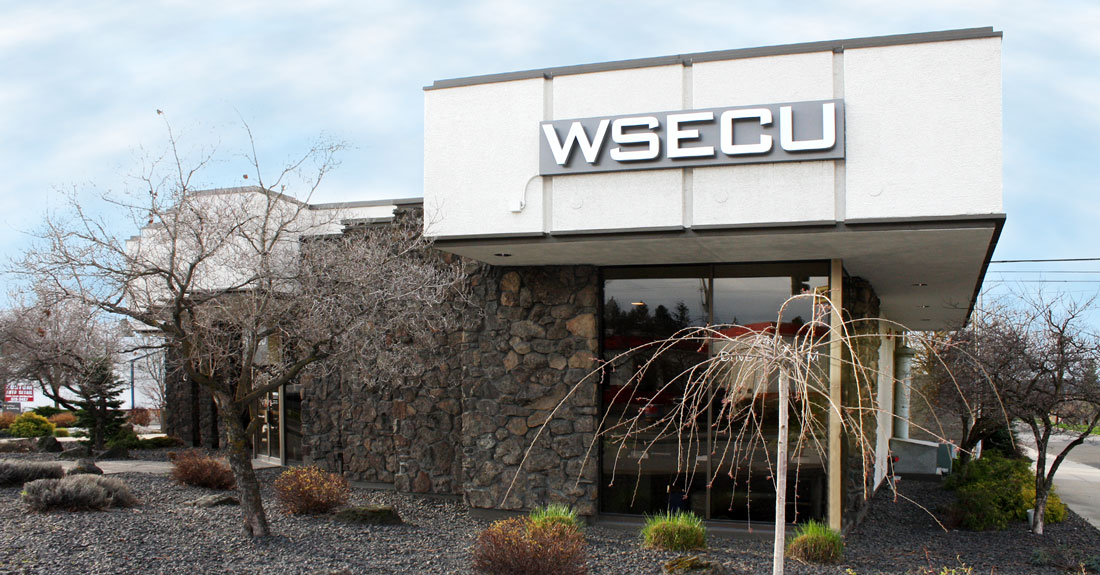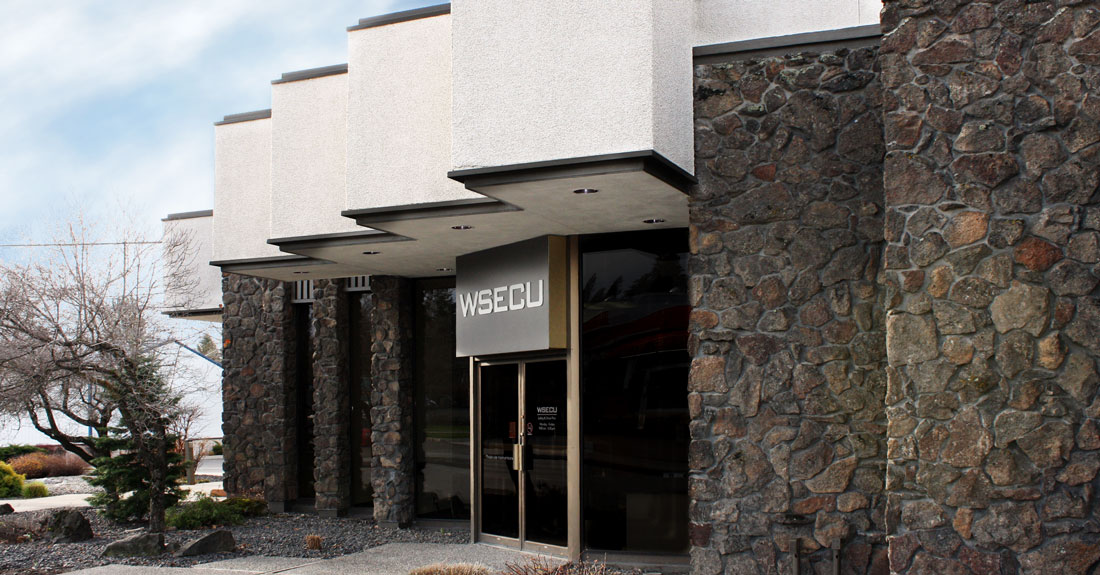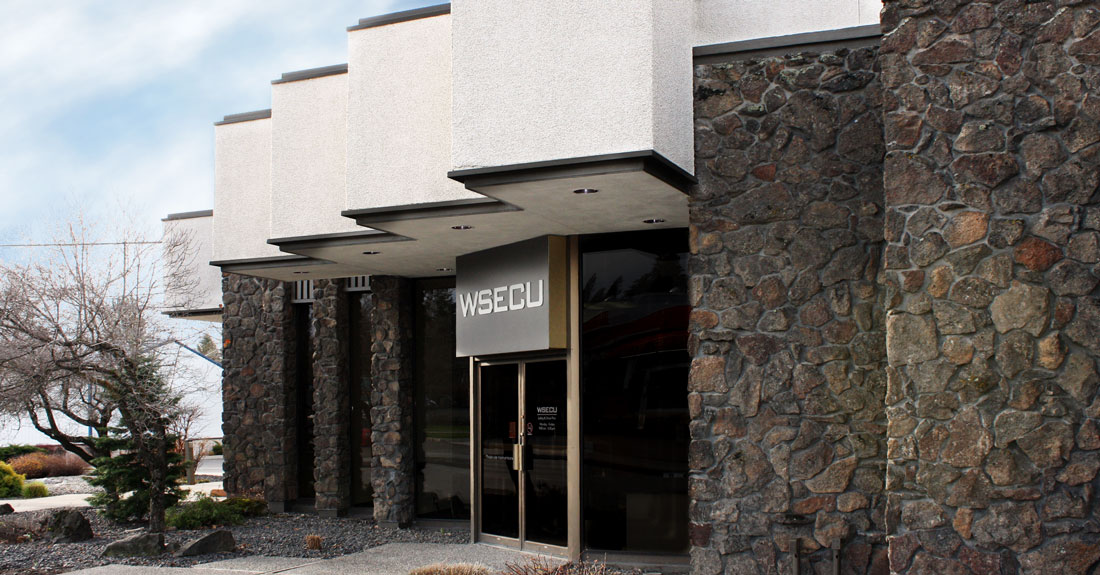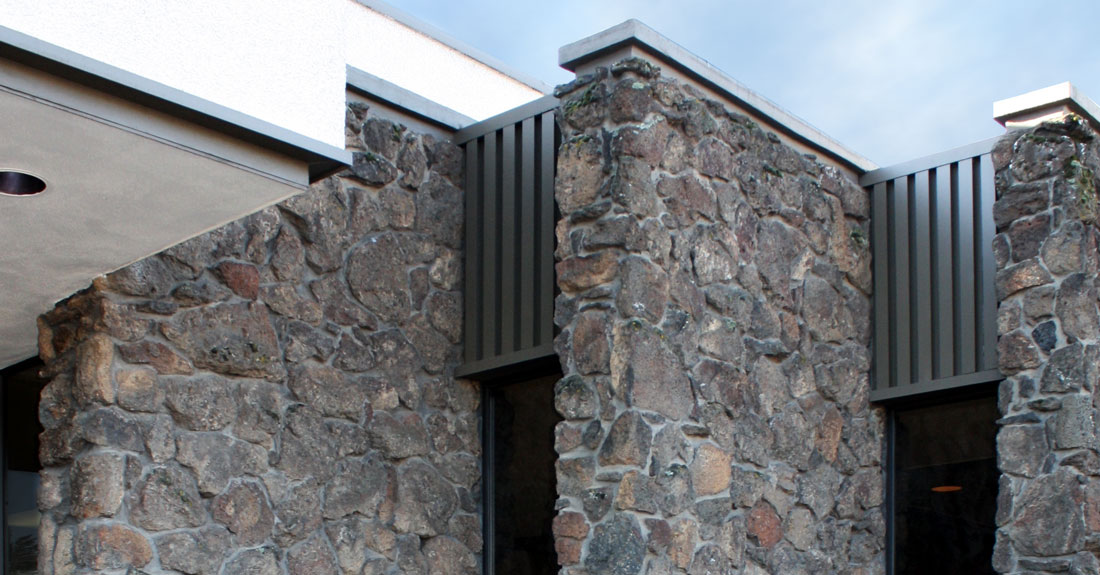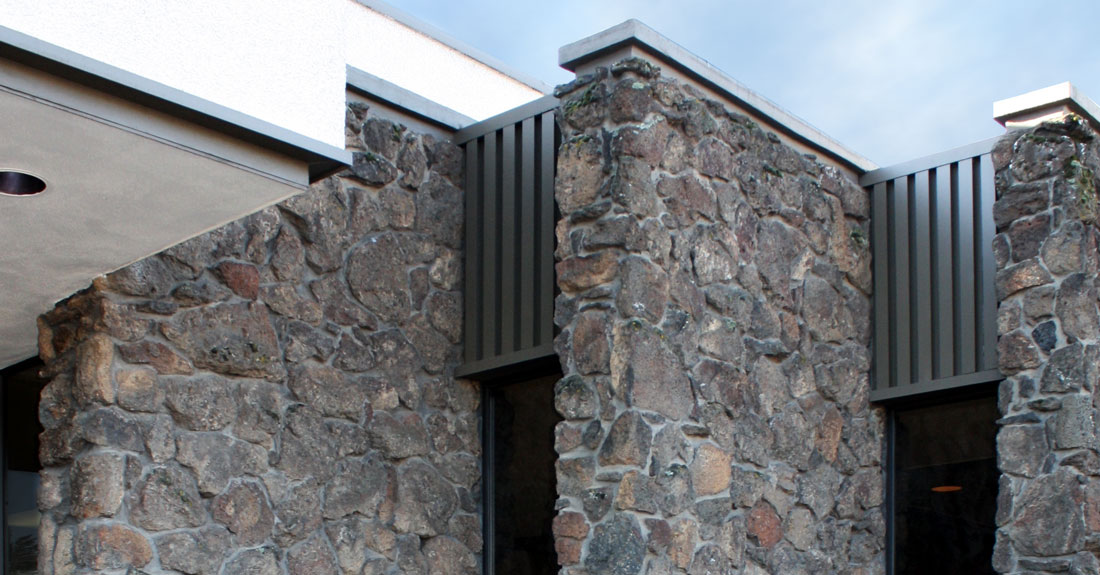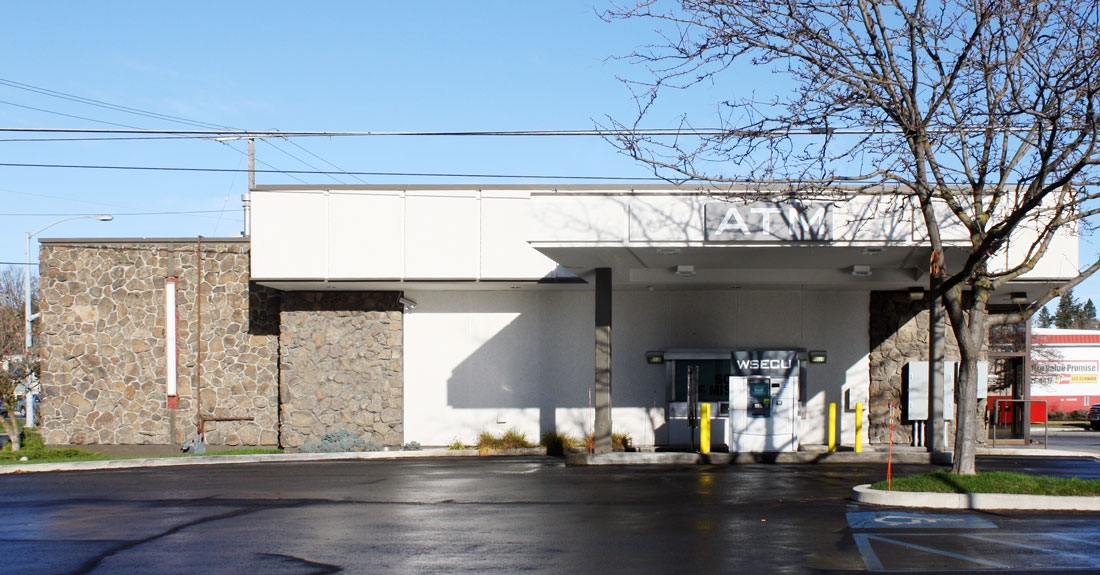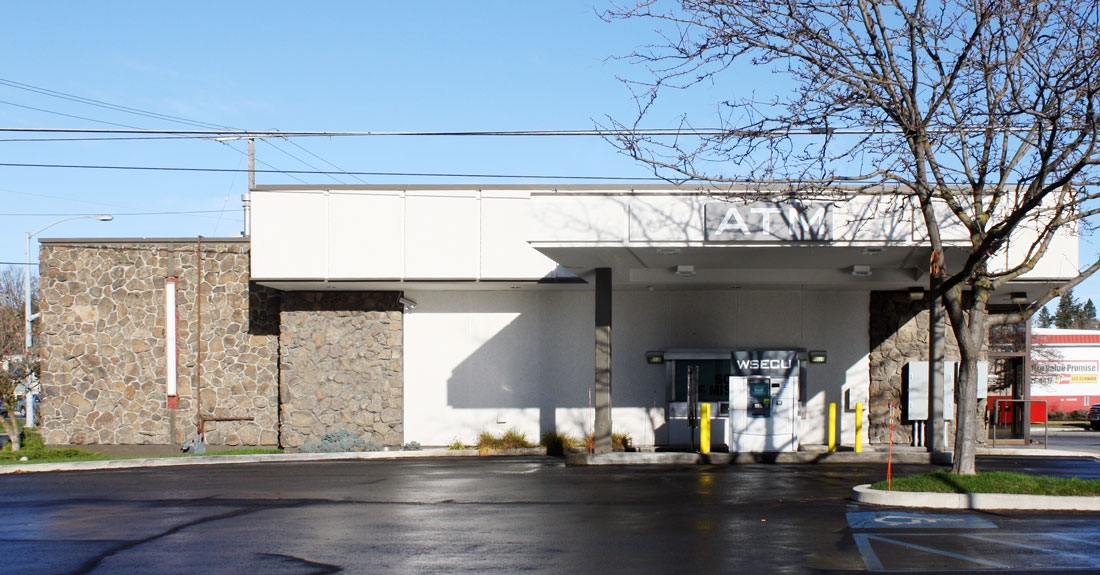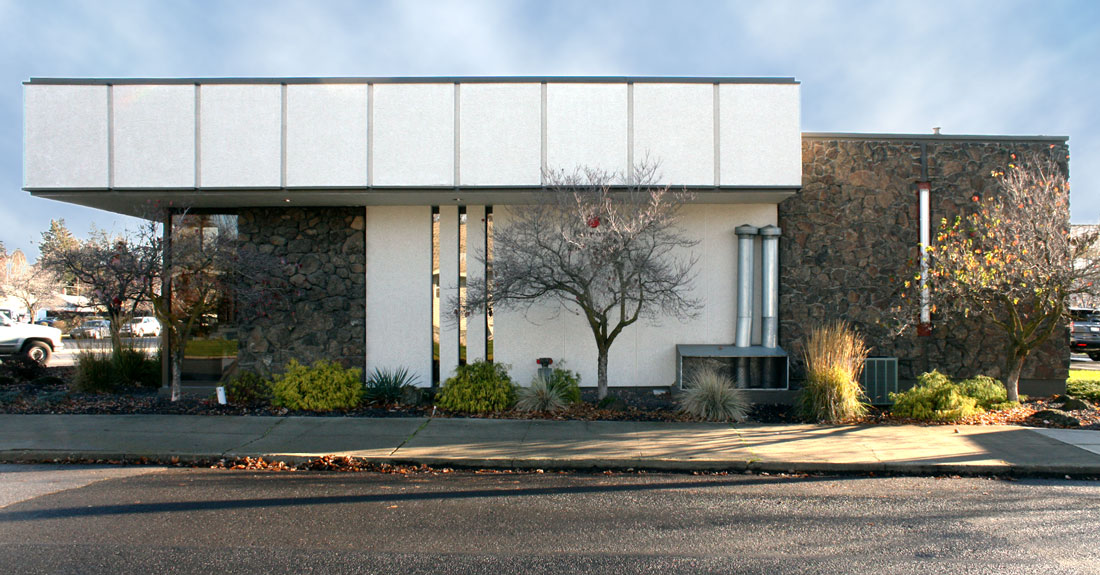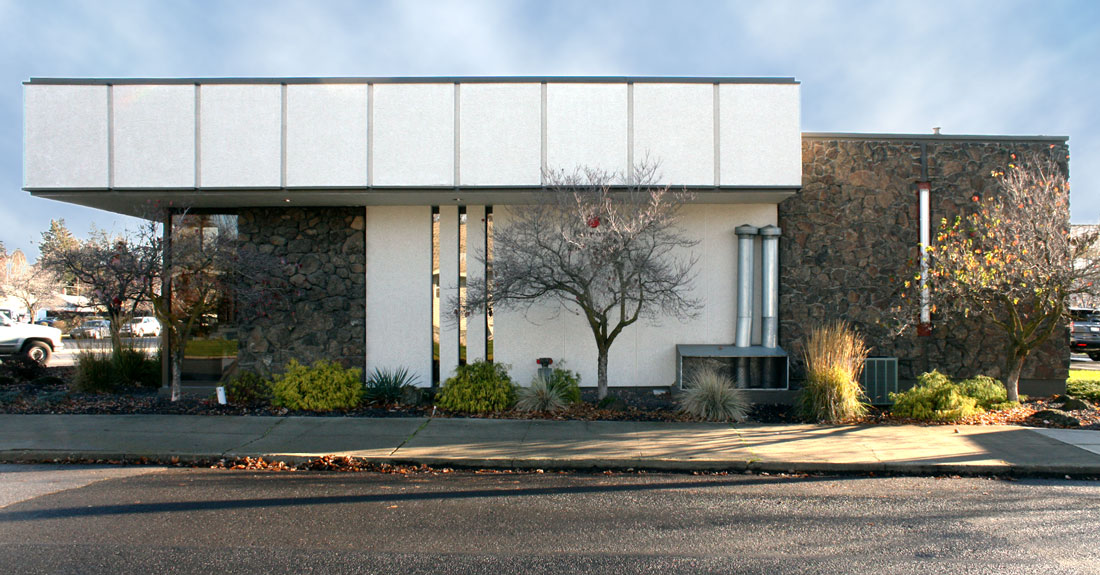 Property: Old National Bank (Northwest Blvd branch)
Built: 1971
Address: 2523 West Northwest Boulevard
Architect: William Fiedler
Though singular in its design, the Northwest Blvd branch of Old National Bank – what is now Washington State Employees Credit Union (WSECU) – nonetheless shares a number of characteristics with other Modern office buildings.
There are several important ideas about contemporary commercial and institutional design in the post-war era that fall under the general classification of "Modern." One is the three-dimensional arrangement of form as part of the architectural expression of the building. Another is the importance of the two-dimensional composition on any one plane as a design feature. A third Modern idea is that the pattern, texture, color, reflectivity, and other visual aspects of the building materials were considered decorative features. In this building, the contrast between the masonry walls and refined appearance of the anodized aluminum window and door ensembles is an example of contrasting materials expressing the building's aesthetic. Another prominent feature is the contrast between the white-painted pebble dash-finished panels and the dark rubble stone masonry.
Architect William Gustav Fiedler was born October 20, 1923 in Hancock, Minnesota. He became a member of the American Institute of Architects in 1965. A brief obituary in the October 20, 1997 Spokesman-Review mentioned that Fiedler, who served in the Navy, "worked as a commercial architect and had lived in Spokane for 51 years." Various AIA directories indicate that he worked as a draftsman for L. A. Klaue in 1950, for Whitehouse & Price in 1952, for E. D. McCarthy and Associates from 1954-56, and for Carlton G. Tollefson from 1957-59. His firm, Miller and Fiedler Architects, designed St. Mary's Catholic Church in Deer Park (1968), as well as the cooling tower, pump room, and an addition to the TRIGA Nuclear Research Reactor Building at Washington State University in Pullman. Fiedler is also credited with the design of Assumption Parish in Spokane (1979). He died at 73 on October 15, 1997 in Spokane.
Share this project!