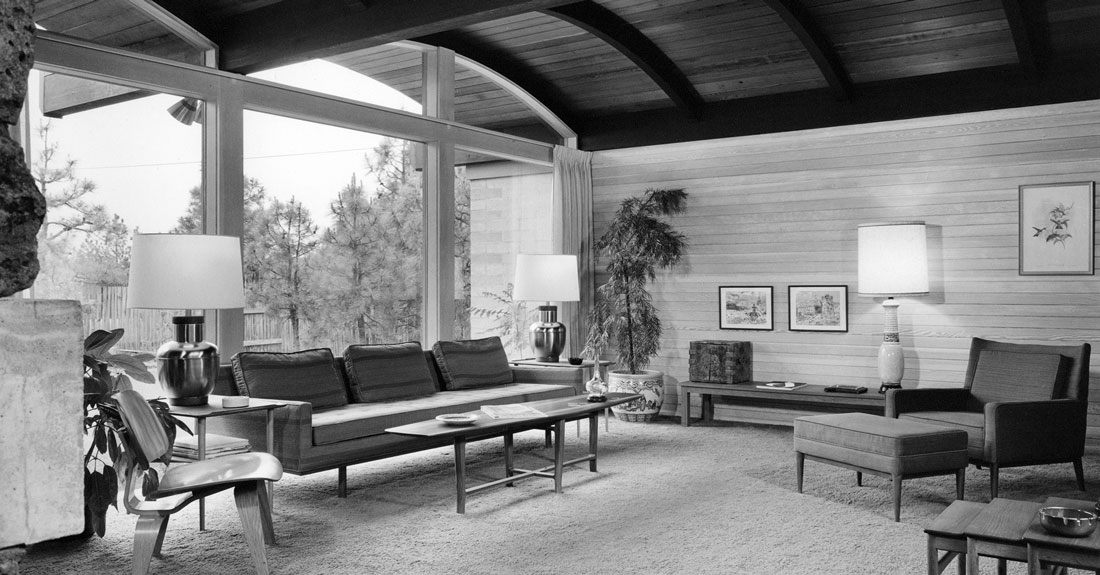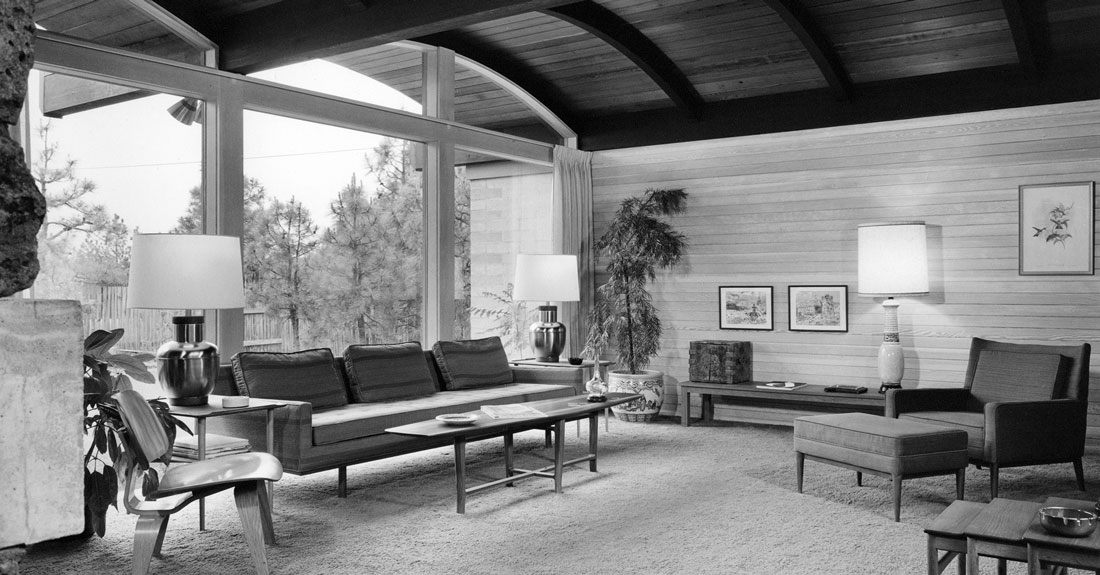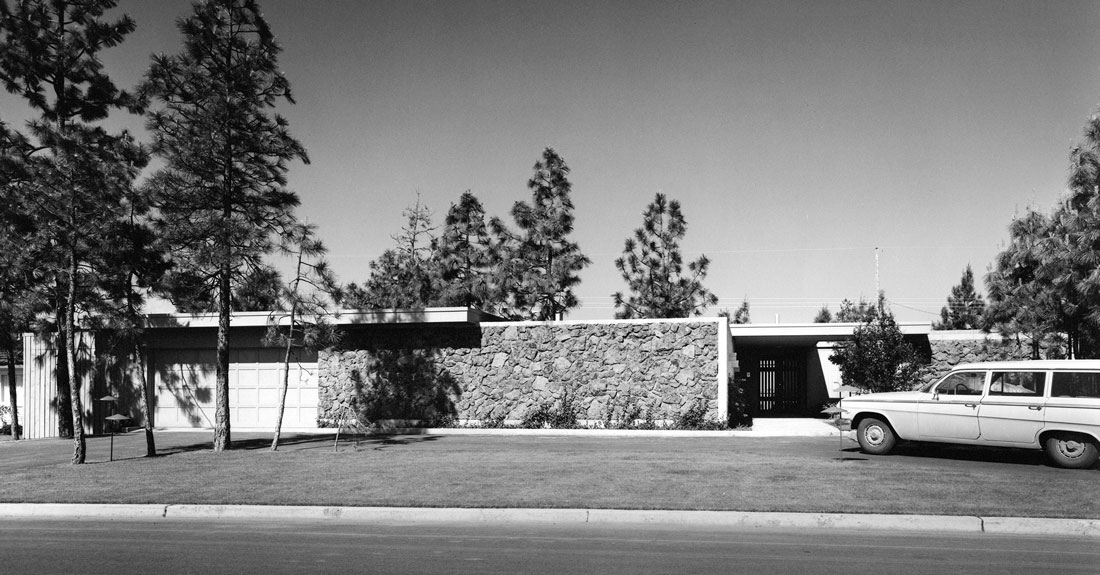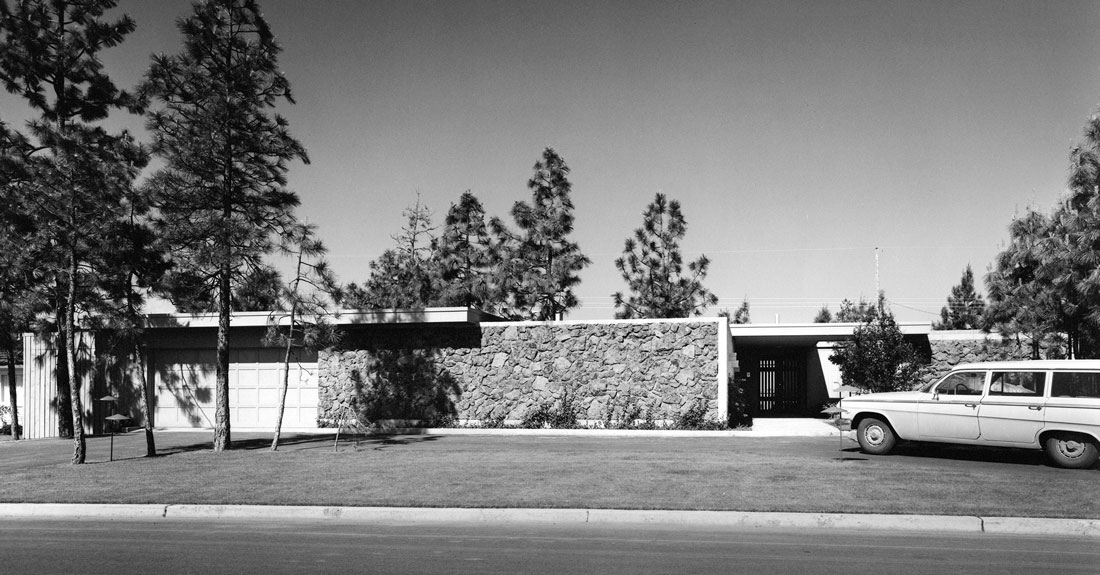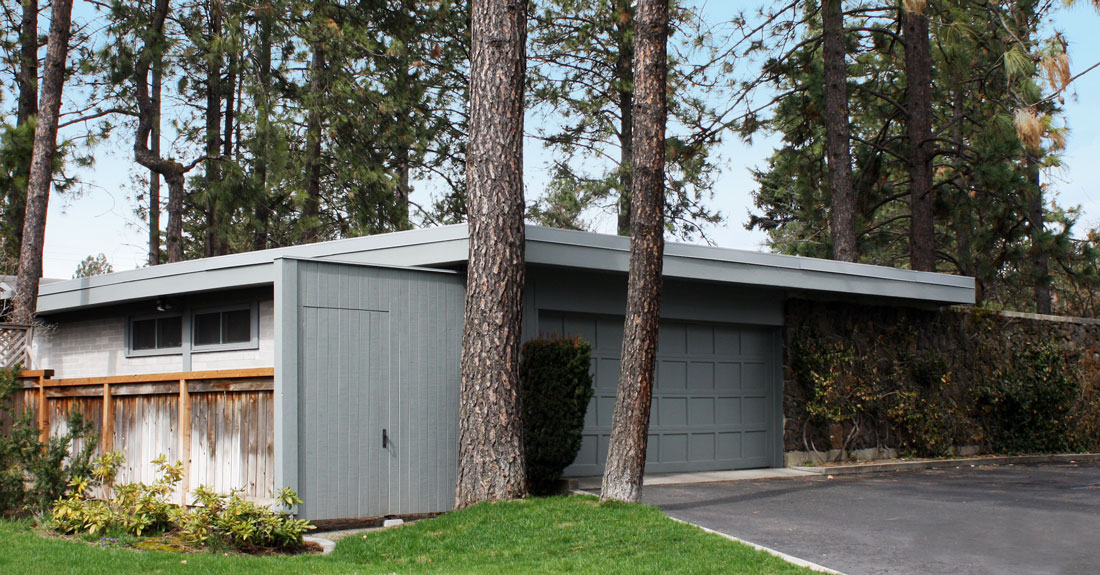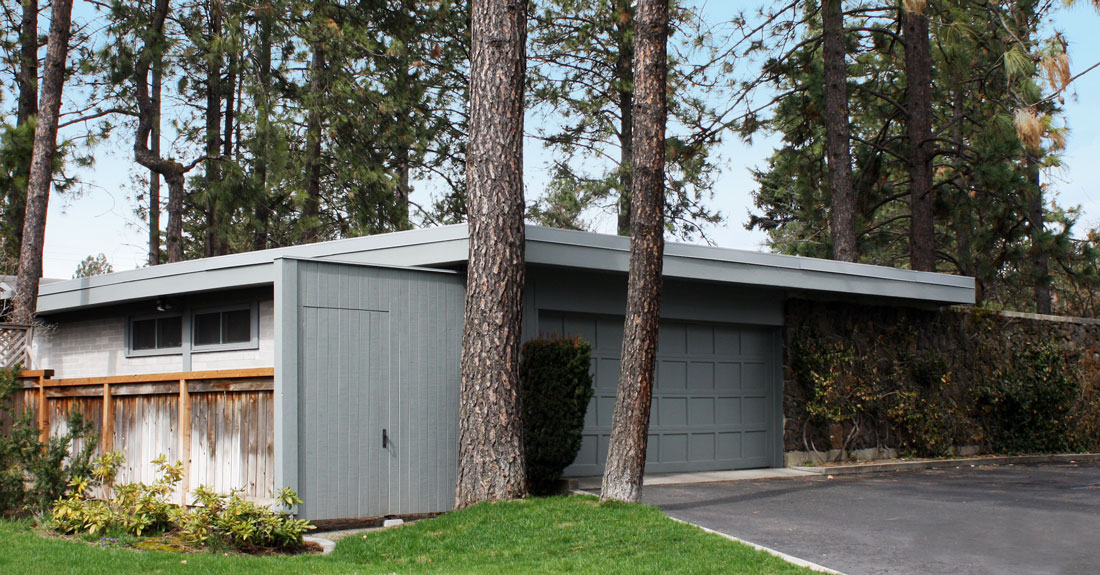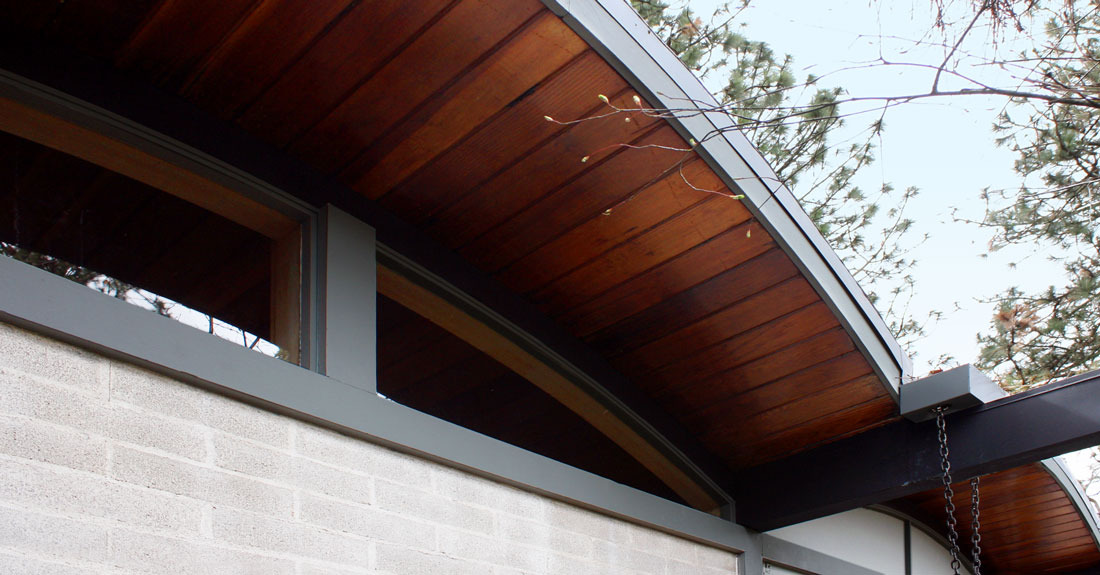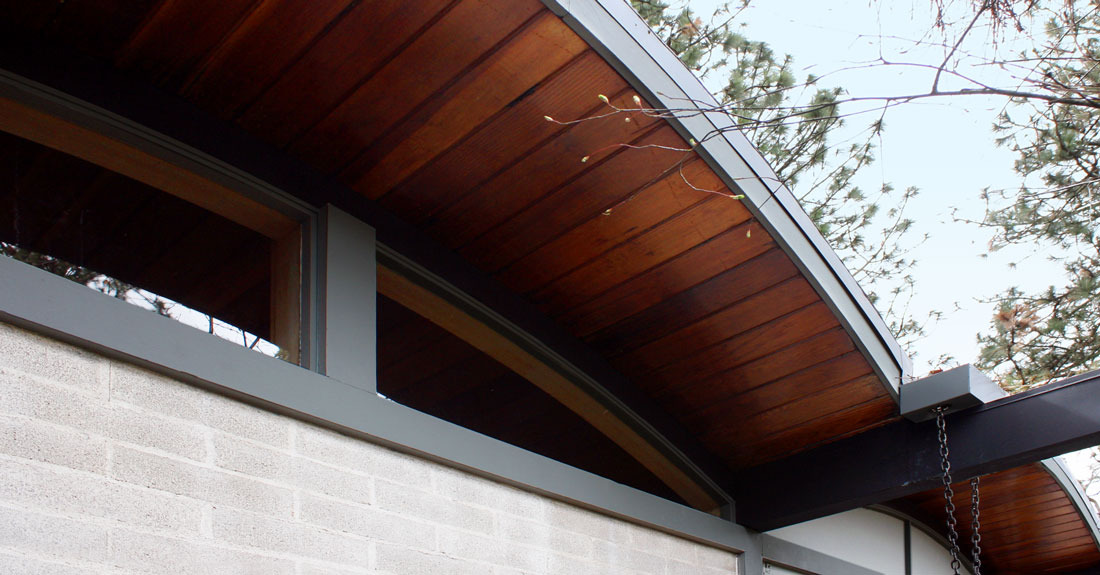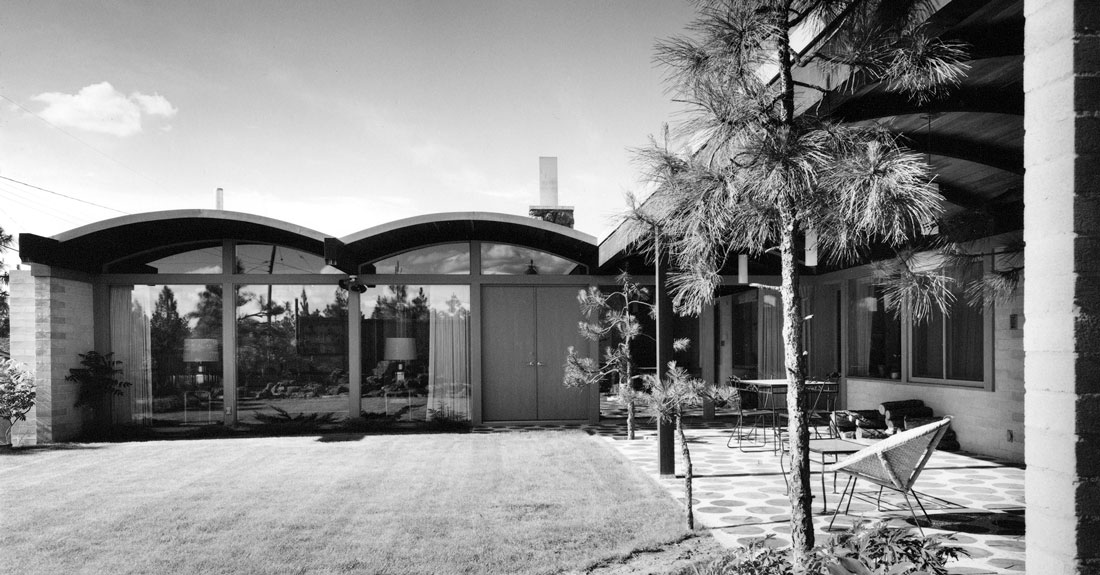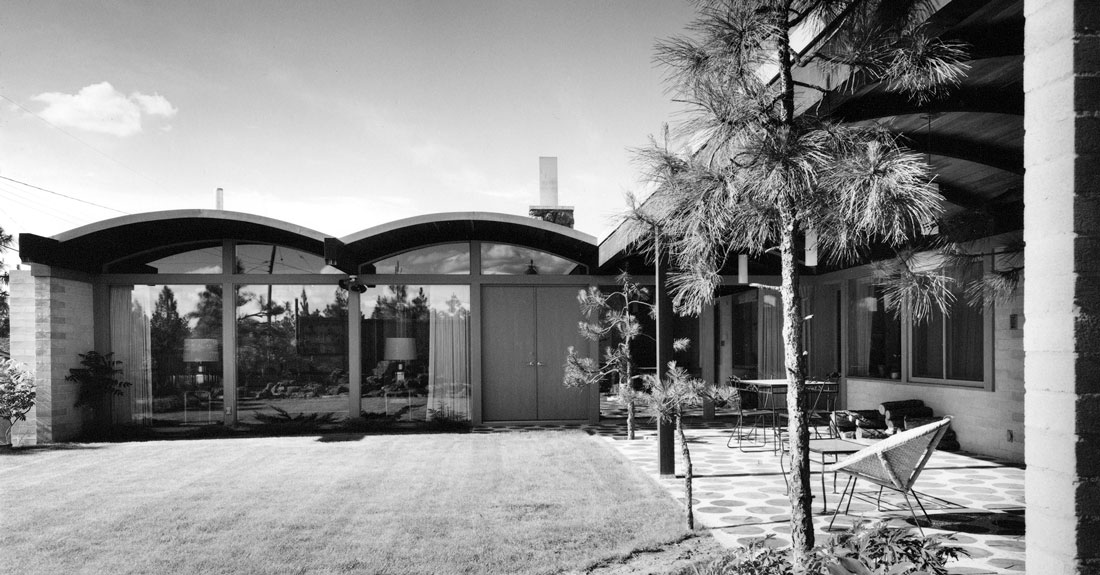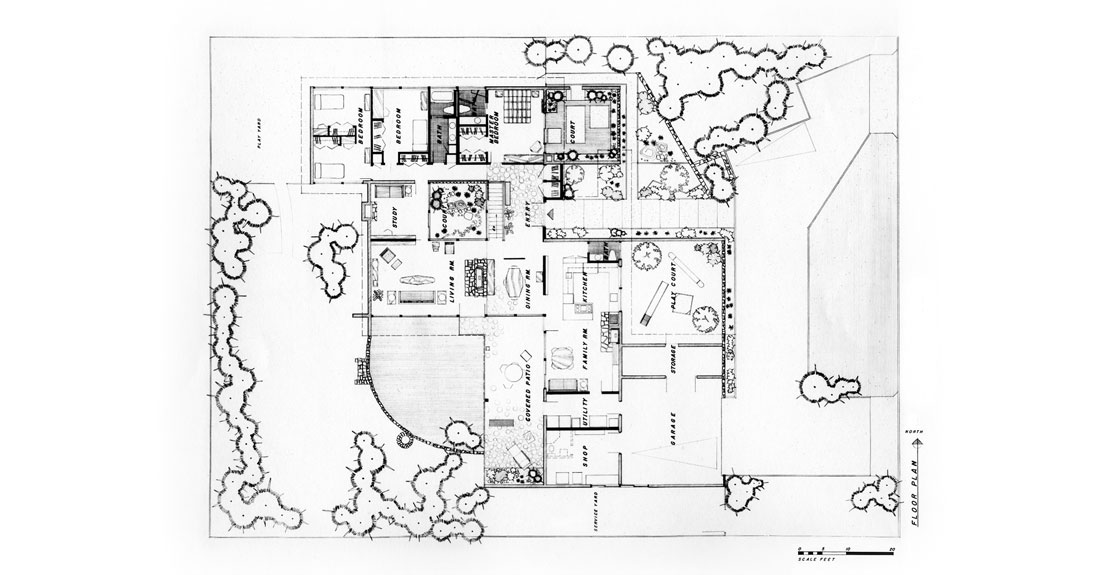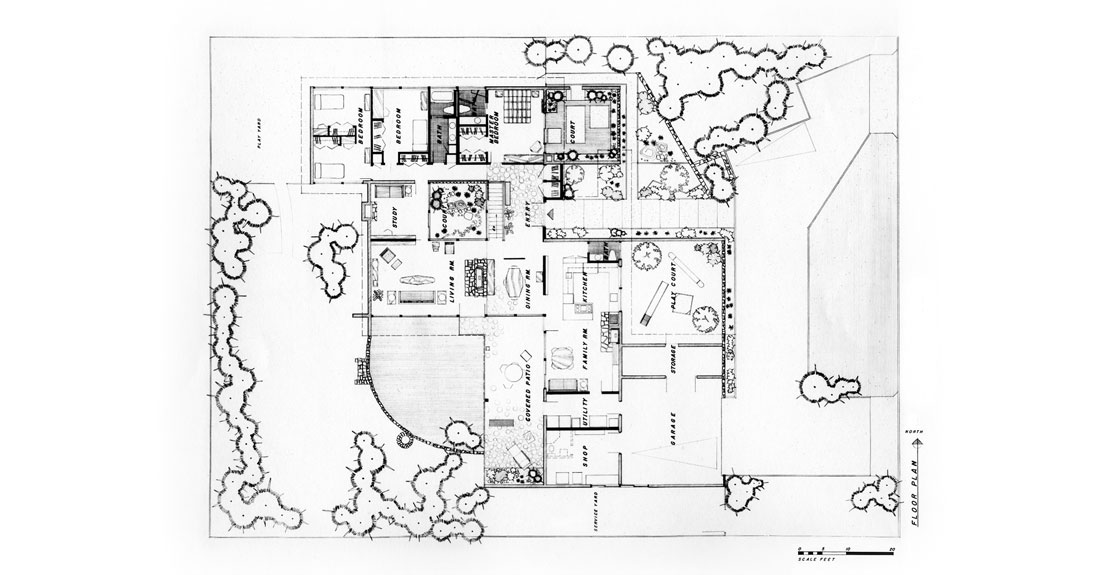 Property: True House
Built: 1960
Address: 4320 South Napa Street
Architect: Warren Cummings Heylman
The Paul L. and Martha J. True house is designed in what, in the 1950s and 1960s, was often called the "Contemporary" style, which offered few traditional features or details – instead relying on overall form, simple modern details, and materials to convey its style. In contrast to the more common Ranch-style home of the era, Contemporary houses were often designed by architects. Common features include slightly sloped or flat roofs, overall asymmetry, expansive window walls, and the use of clerestory windows under the eaves where privacy was important. Other shared features include an open floor plan, an orientation toward the rear – rather than front yard or street – and the use of windows, courtyards (as seen here), and other devices to bring the outdoors in. The True house differs from the typical Contemporary house in that most of its windows are focused on a covered patio and small lawn area in the southwest corner of the house. Another unusual feature is a floor finish made up of rounds cut from trees, set in concrete or terrazzo, in the front entry, dining room, and the covered patio. The residence is also singular for the barrel vaults that make up the roofline.
Spokane-born architect Warren Cummings Heylman was awarded an architectural engineering degree by the University of Kansas in 1945, and was employed by Spokane architect G. A. Pehrson, Whitehouse & Price, and John P. O'Neill until he founded his eponymous firm in 1952. Among his most well-known buildings are the Liberty Lake Golf Course Club House (1957); Spokane International Airport (1965, with William Trogdon); the Parkade (1967); the Hangman Valley Golf Course Club House (1969); and the Spokane County Social and Health Services Center (1977). He also designed more than 20 houses, among them the Wrightian-style Norman Wells house (1954). Heylman was in practice for forty years, officially retiring from his firm in 1984. He was awarded six American Institute of Architecture awards over the course of his career – along with a Concrete Institute Award for the Parkade – and was inducted in the American Institute of Architects College of Fellows in 1983.
Share this project!