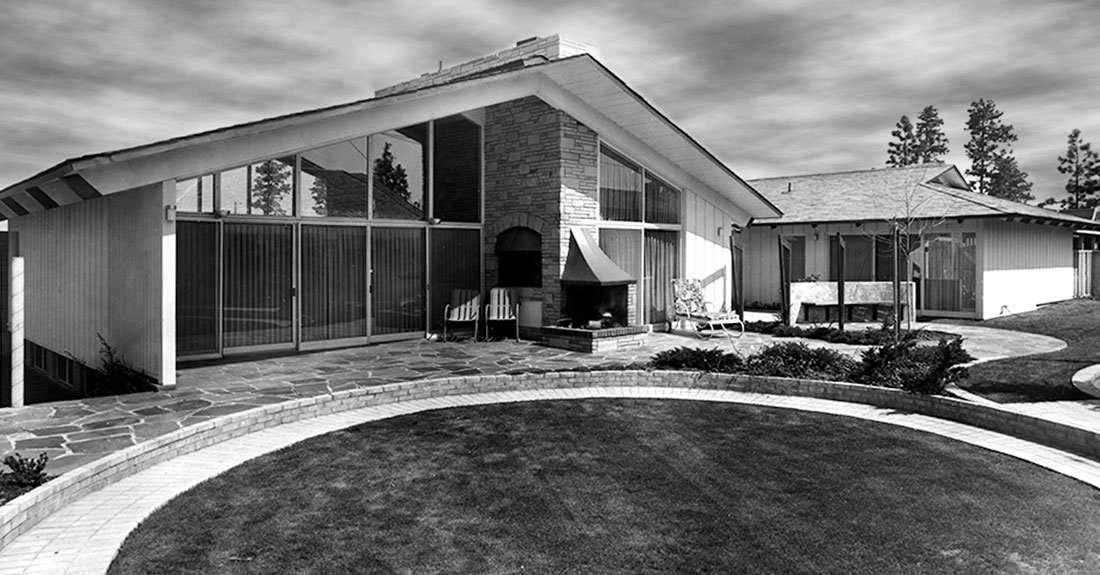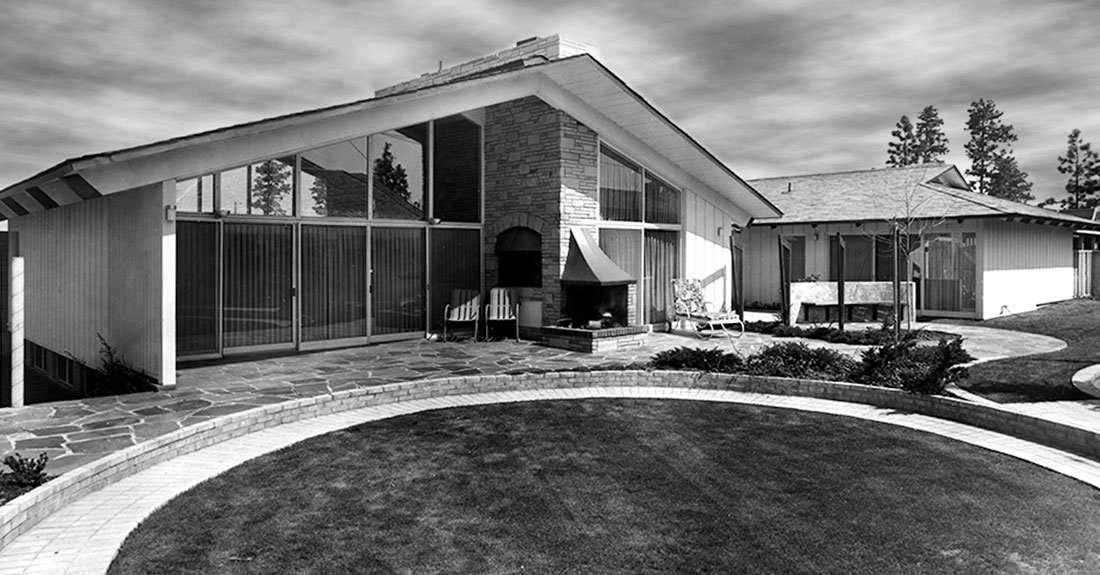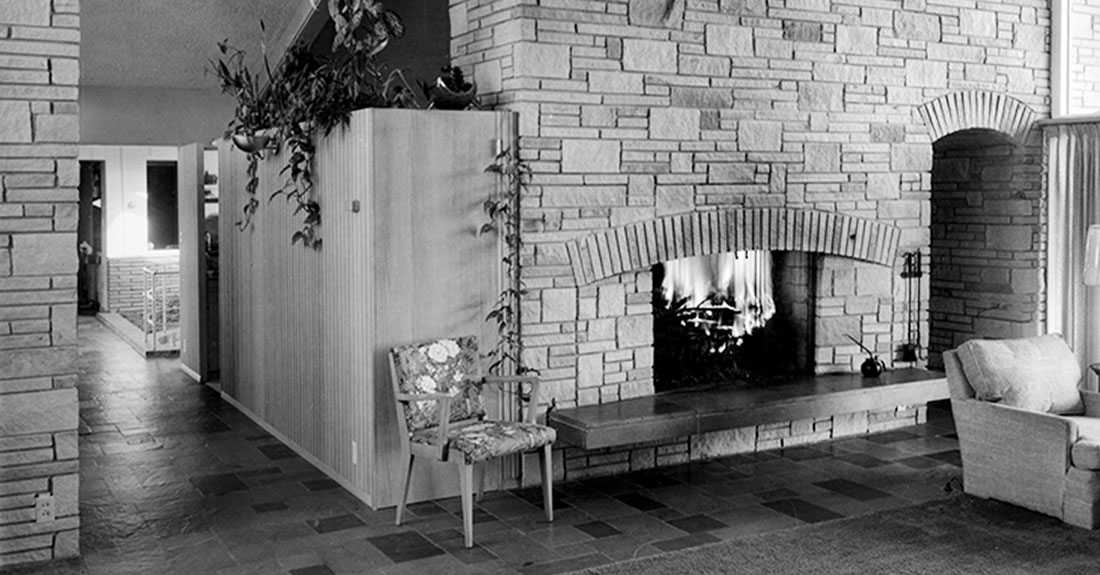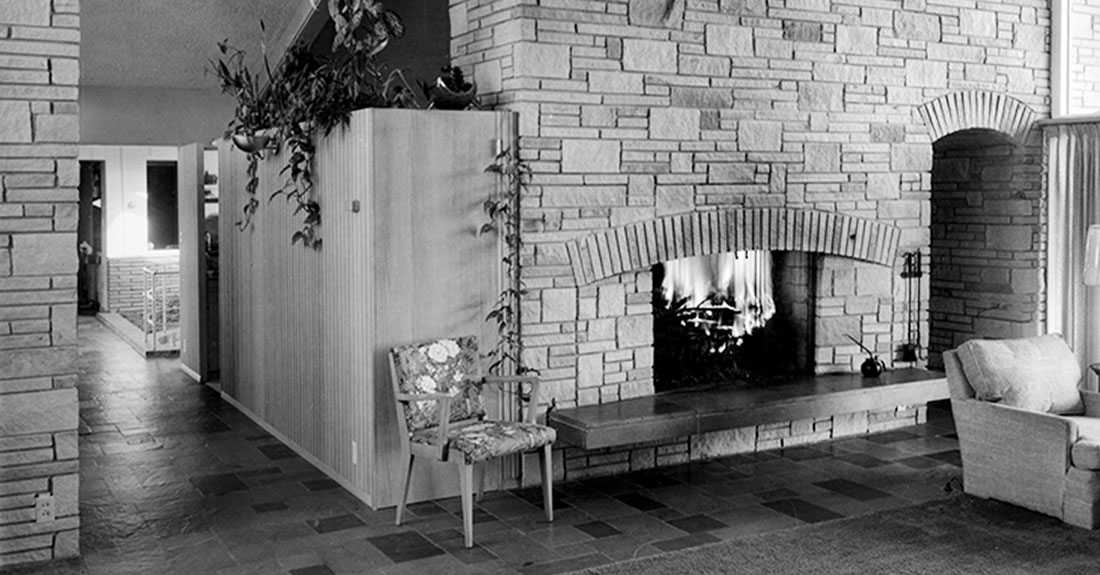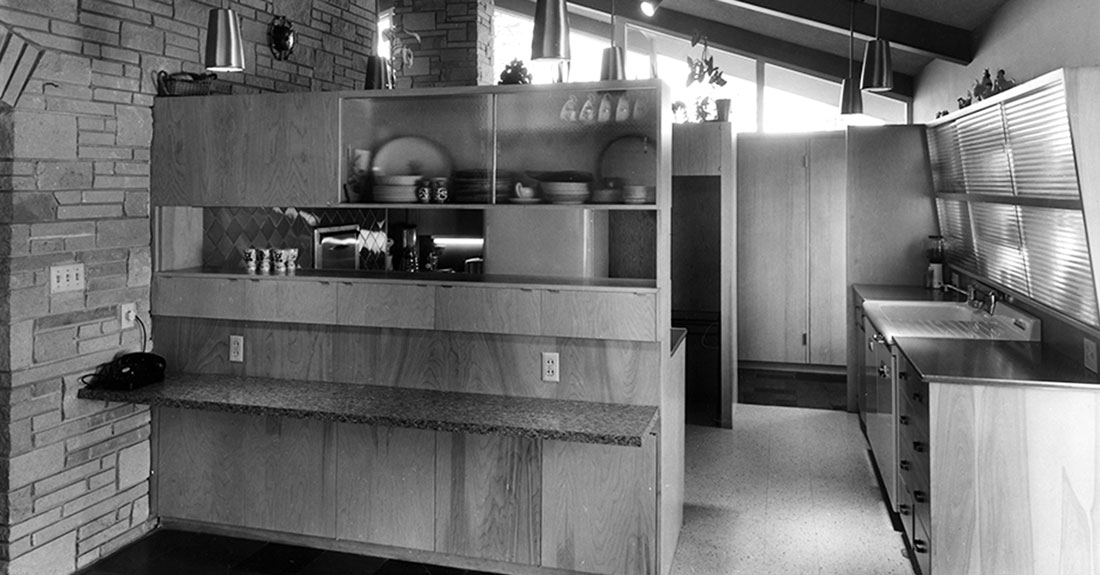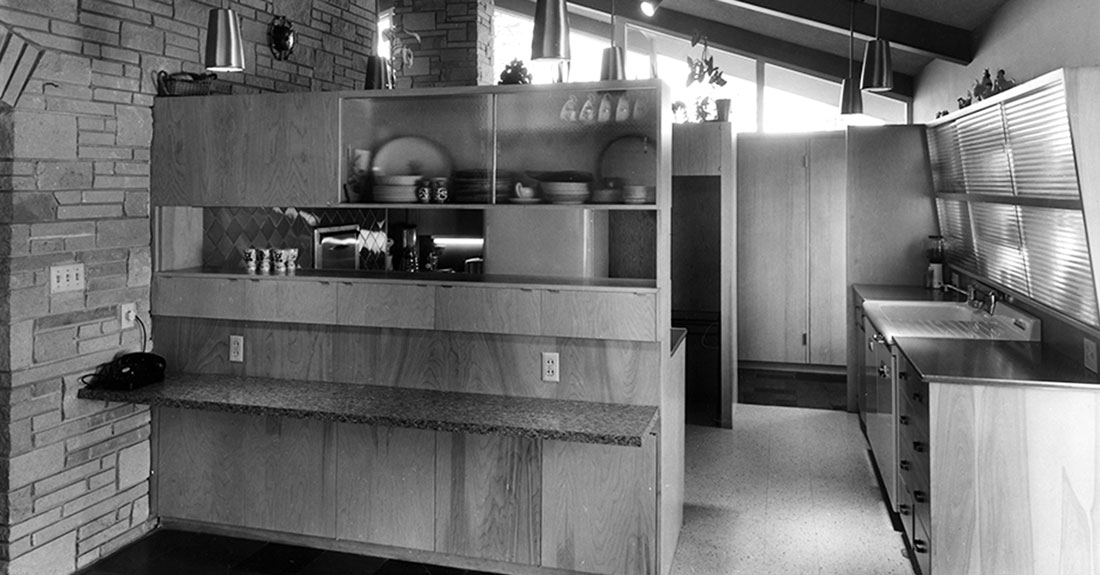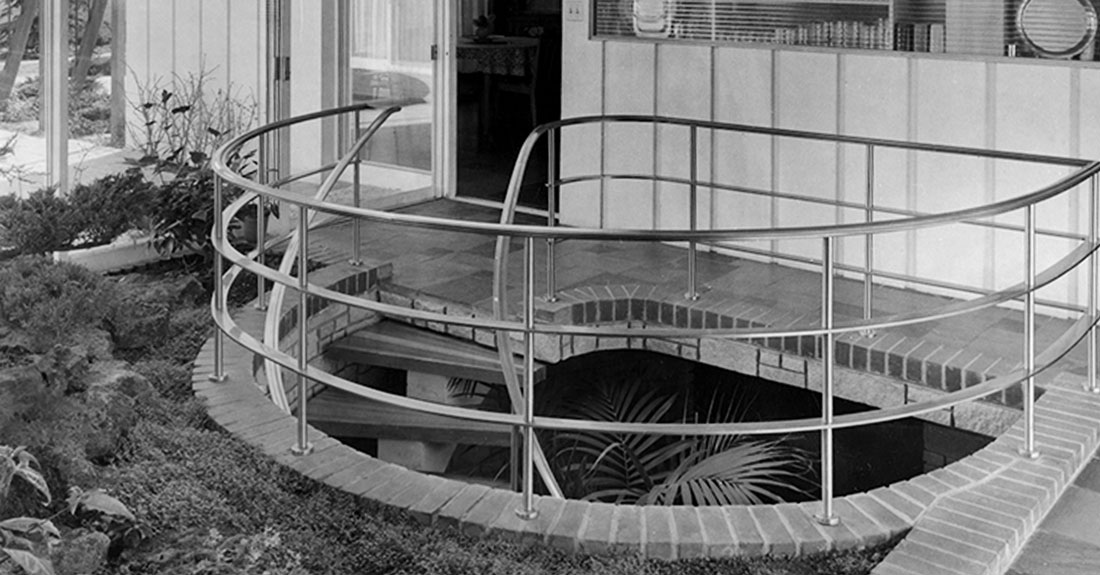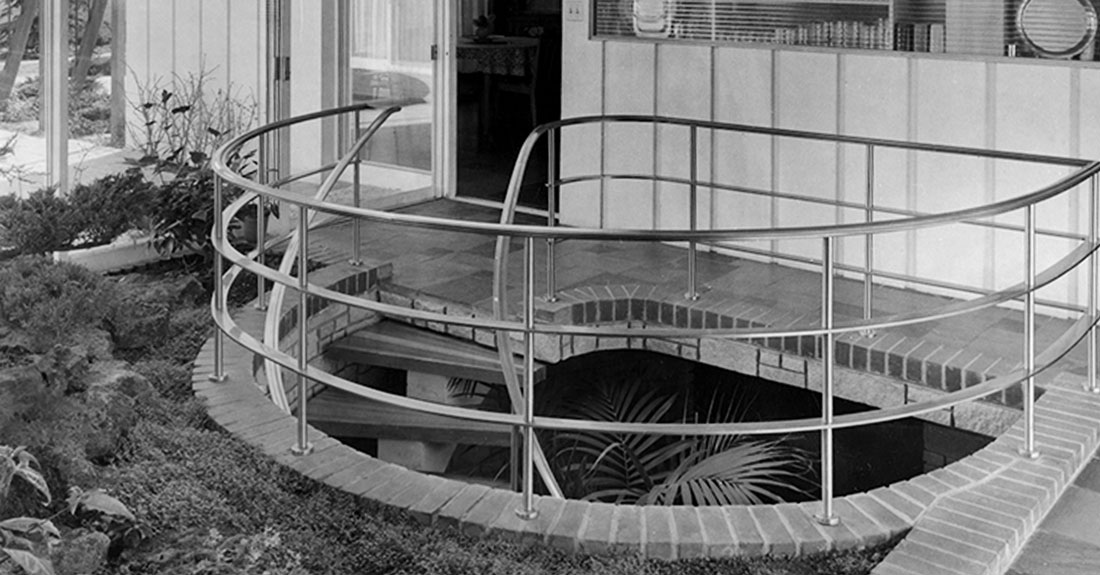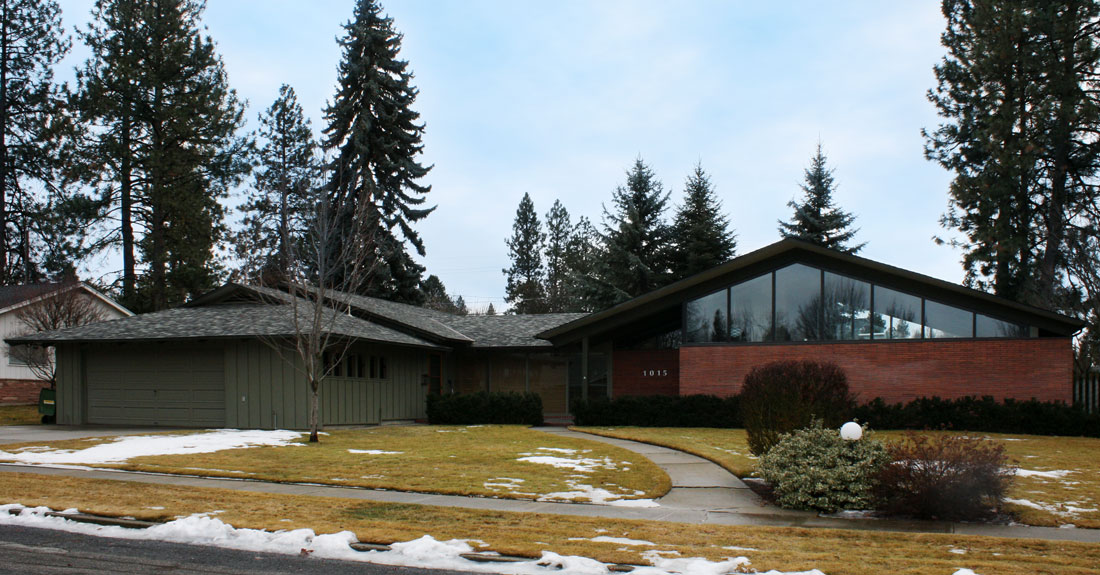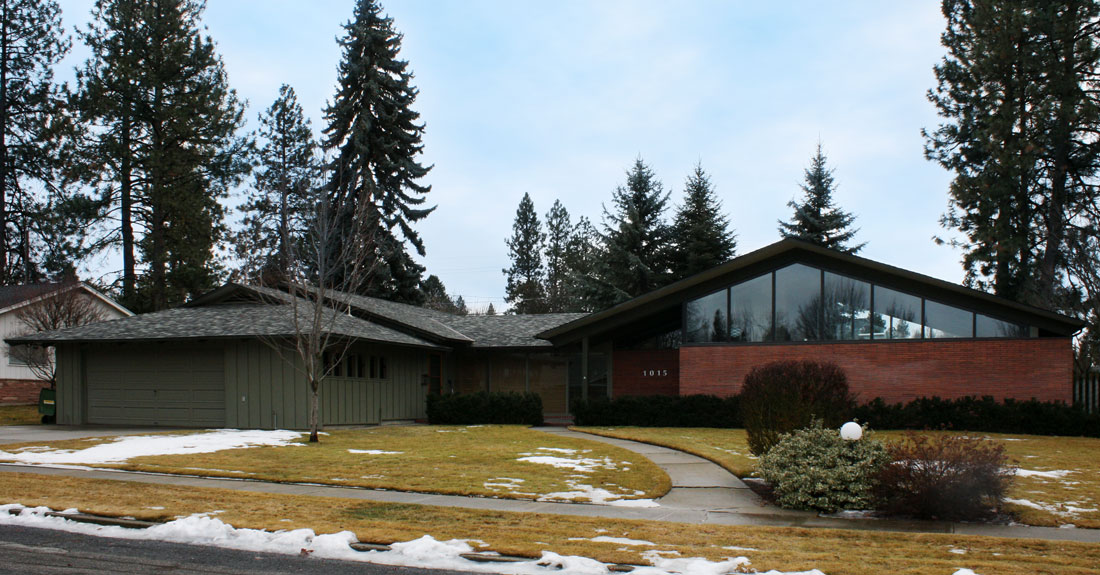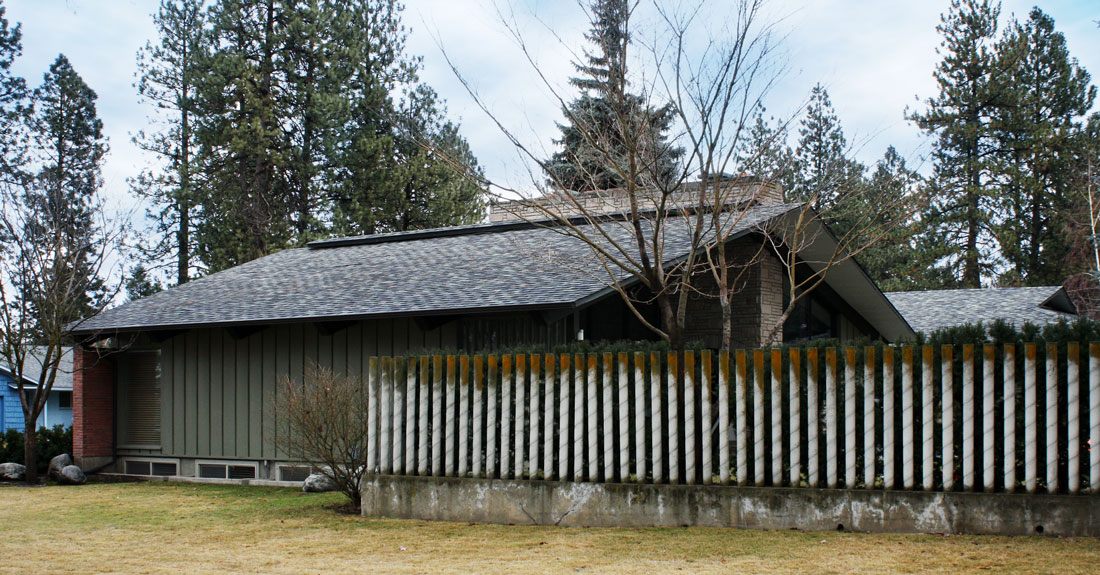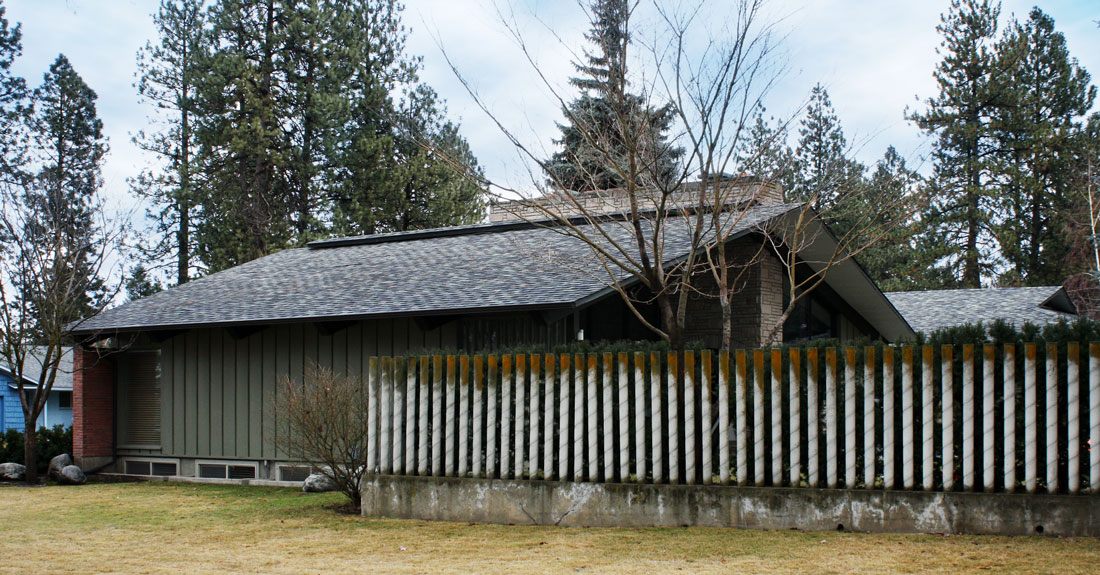 Property: Vern W. Johnson Residence
Built: 1954
Address: 1015 West 31st Avenue
Architect: Kenneth Brooks
Prominent Spokane builder Vern W. Johnson was the contractor of record for his own home, built in 1954. Born into a family of contractors in Medicine Lodge, Kansas, Johnson graduated with a degree in architectural engineering from Kansas State College in Manhattan; he moved to Spokane in 1946 after the company he was working for offered him $20,000 to set up a branch in any city of his choosing.
The Vern W. Johnson residence is designed in what was often called the "Contemporary" style in the 1950s and 1960s. A Contemporary – or simply "Modern" – house offered few traditional stylistic features or details, relying on overall form to convey its style. Often designed by architects, Contemporary houses were considered "high style," in contrast to the more common Ranch style home of the era. Common features include slightly sloped or flat roofs, overall asymmetry, expansive window walls, and the use of clerestory windows under the eaves where privacy was important. Features shared with Ranch style houses include an open floor plan, an orientation toward the rear, and the use of windows, courtyards, and other devices to "bring the outdoors in."
Johnson's house was designed by Kenneth Brooks. Born in Kansas in 1917, Brooks earned a bachelor's degree in architectural engineering from the University of Illinois in 1940, then went to work for the Seattle firm Naramore & Brady Architects. After serving in World War II as an engineer and later as a Construction Officer, he worked for the New York office of Skidmore Owings & Merrill. Settling in Spokane in the late 1940s, he returned to the University of Illinois to complete his Master of Architecture degree – awarded in 1949 – before establishing his own firm in Spokane in 1951. Brooks's two most distinguished projects are the 1959 Washington Water Power company in Spokane, and his 1978 Art-Drama-Music Complex at Columbia Basin Community College, both of which received National Honor Awards from the American Institute of Architects. His Intermountain Gas Company Headquarters in Boise, Idaho garnered a National Award of Merit from the AIA in 1966. Brooks retired in 1991 and died in 1996.
Share this project!