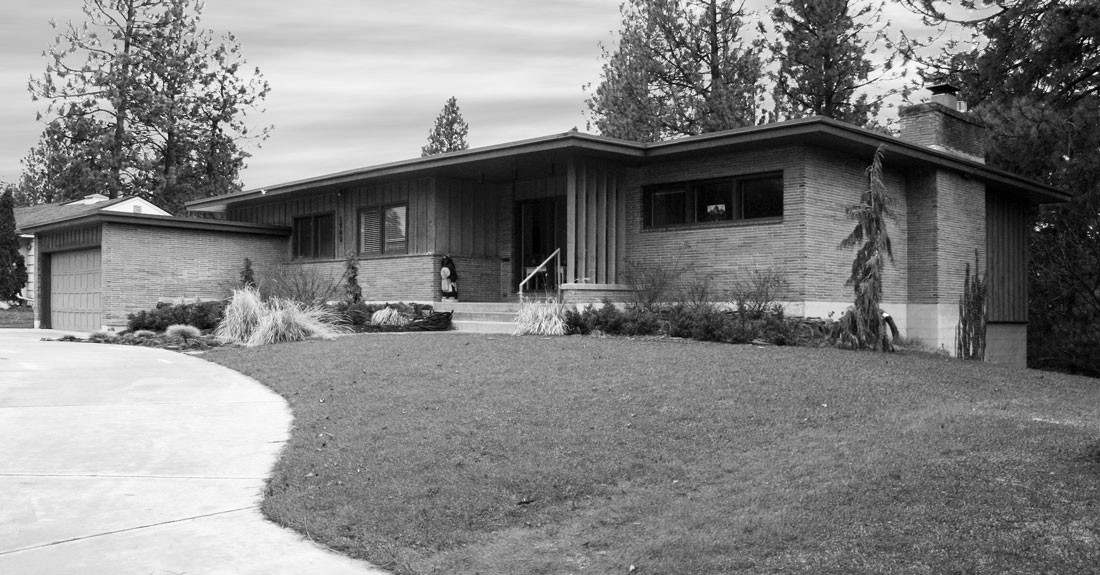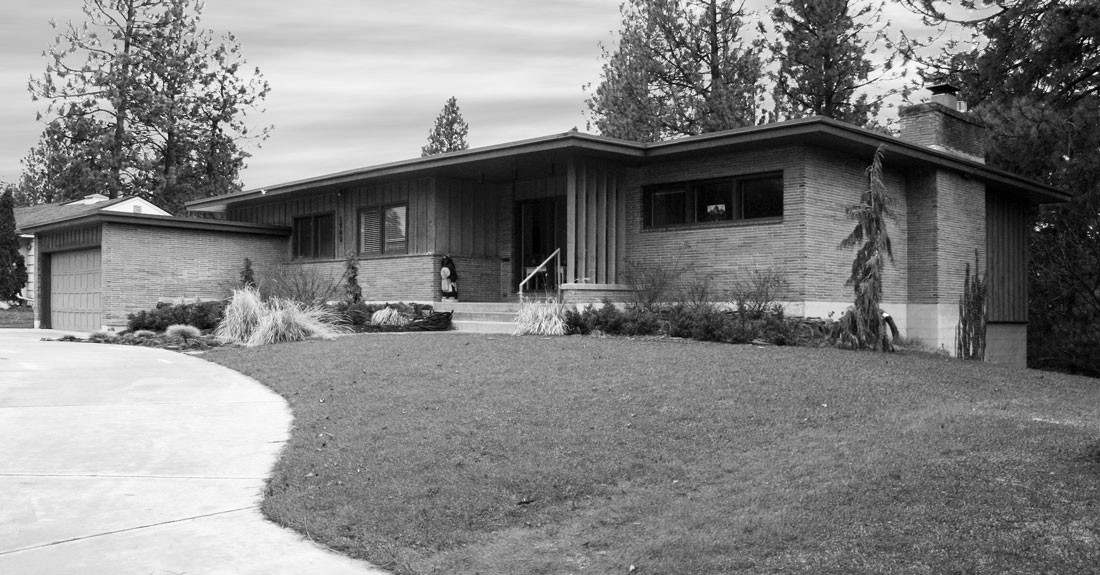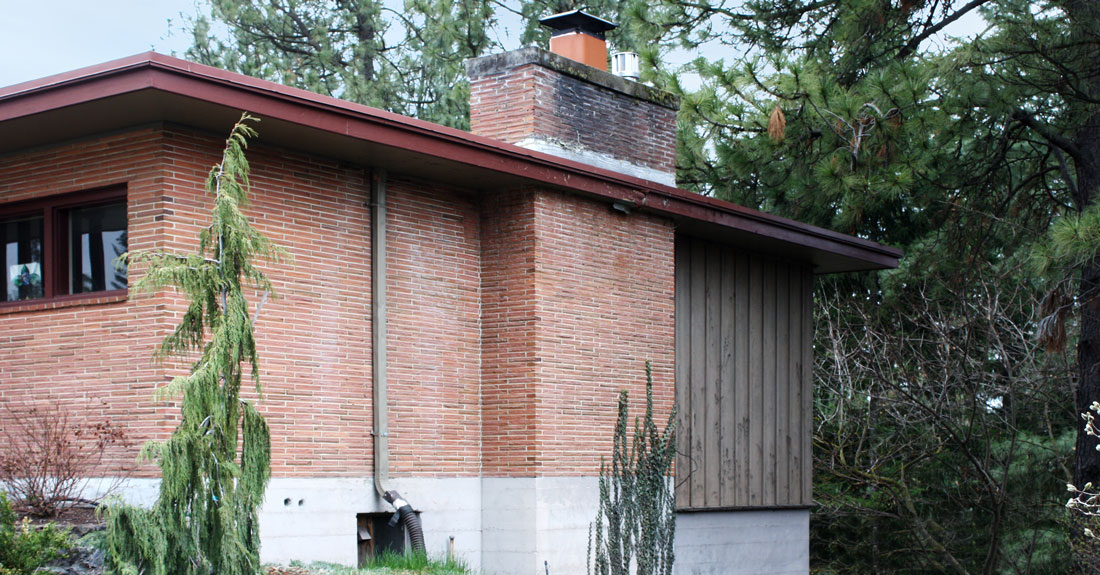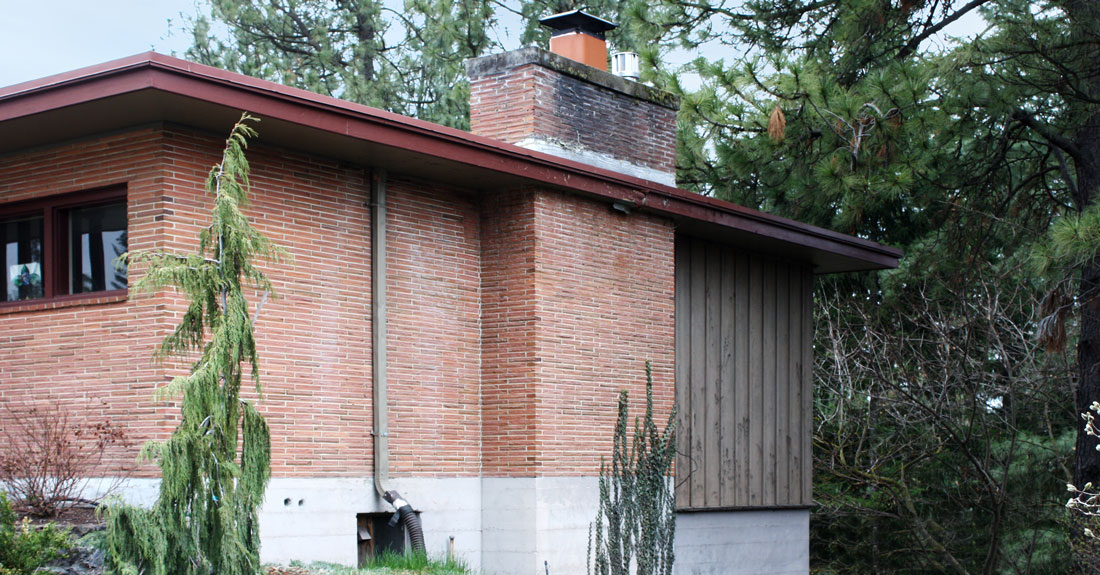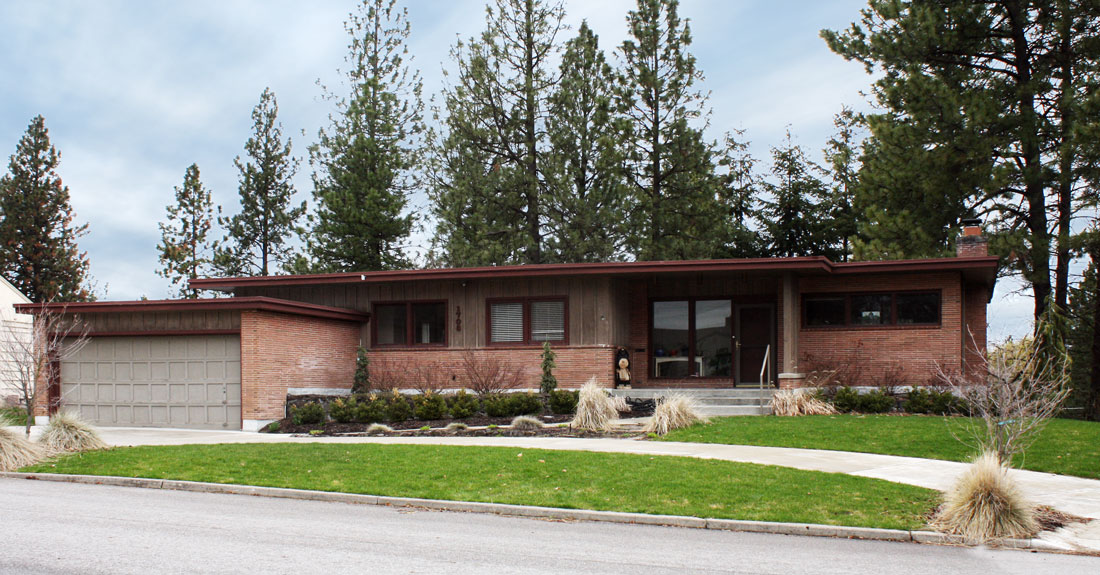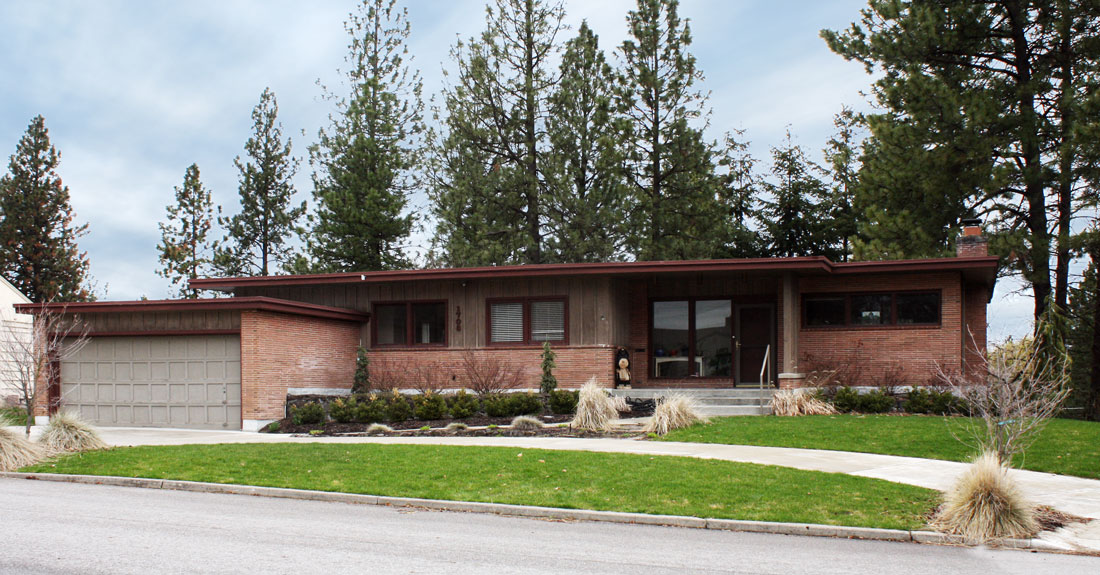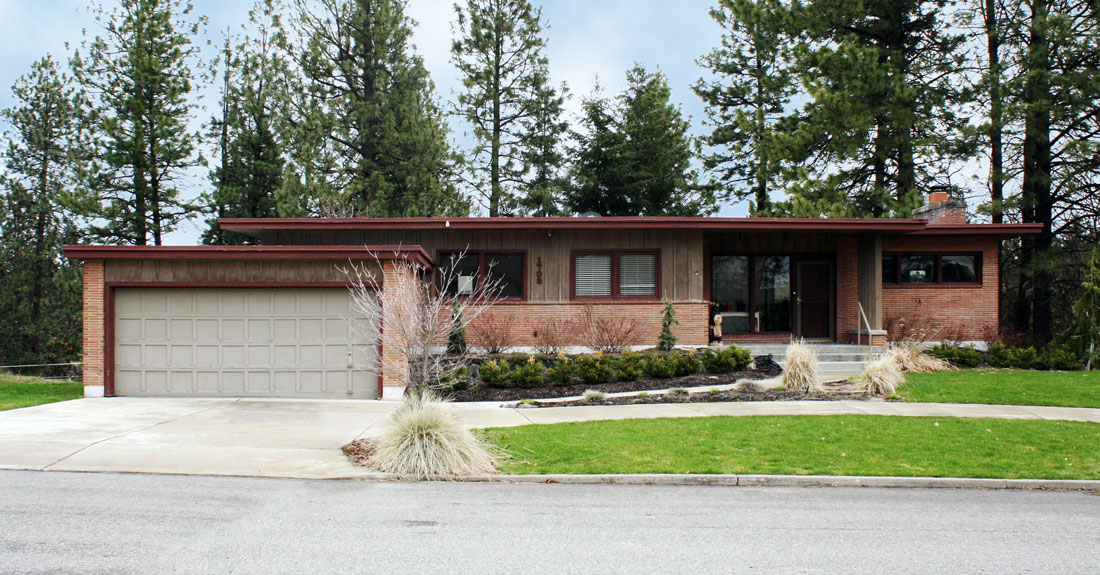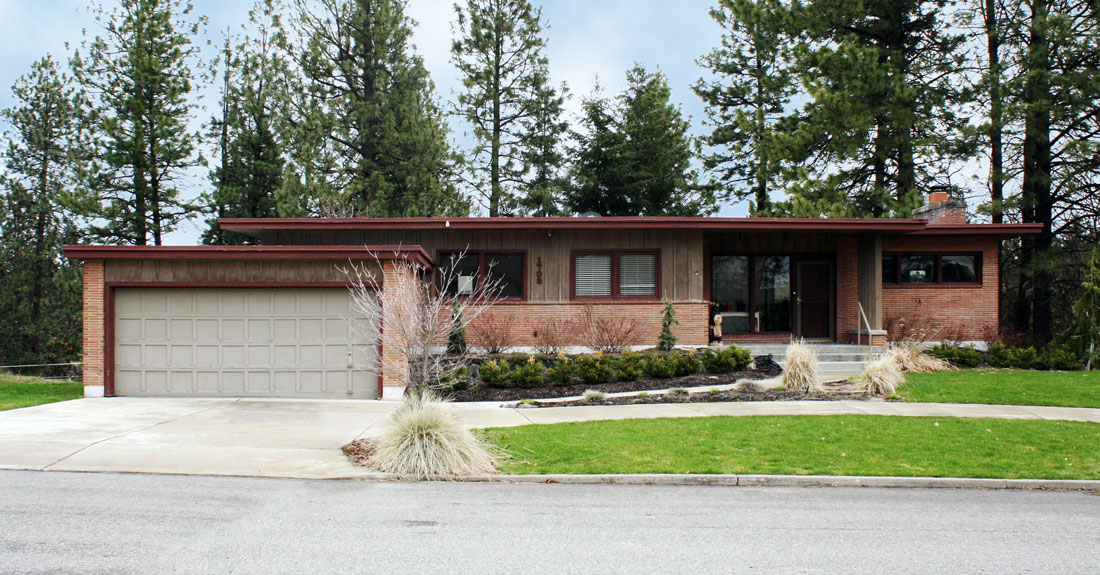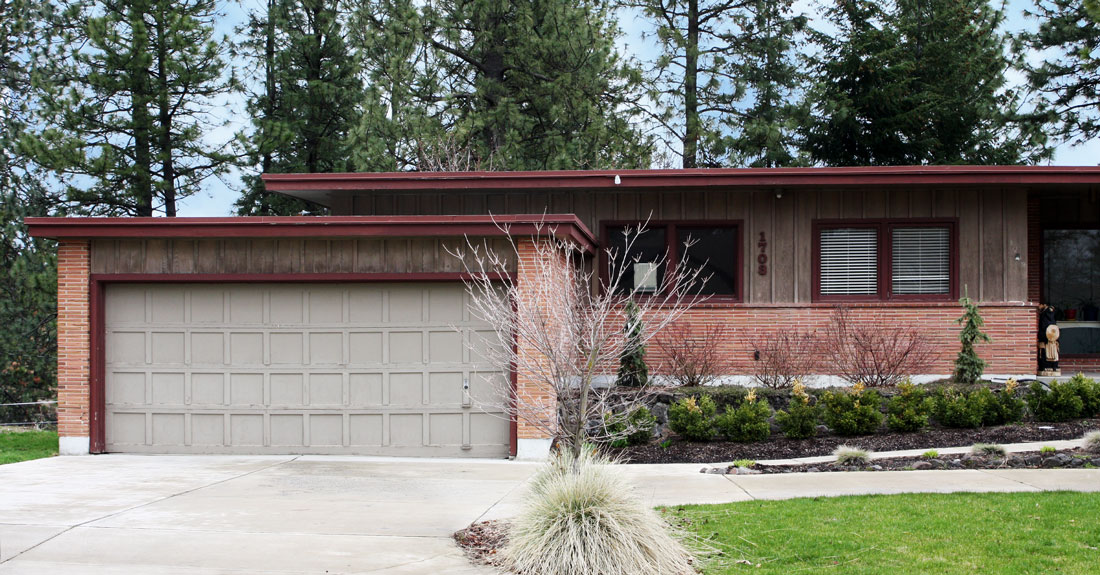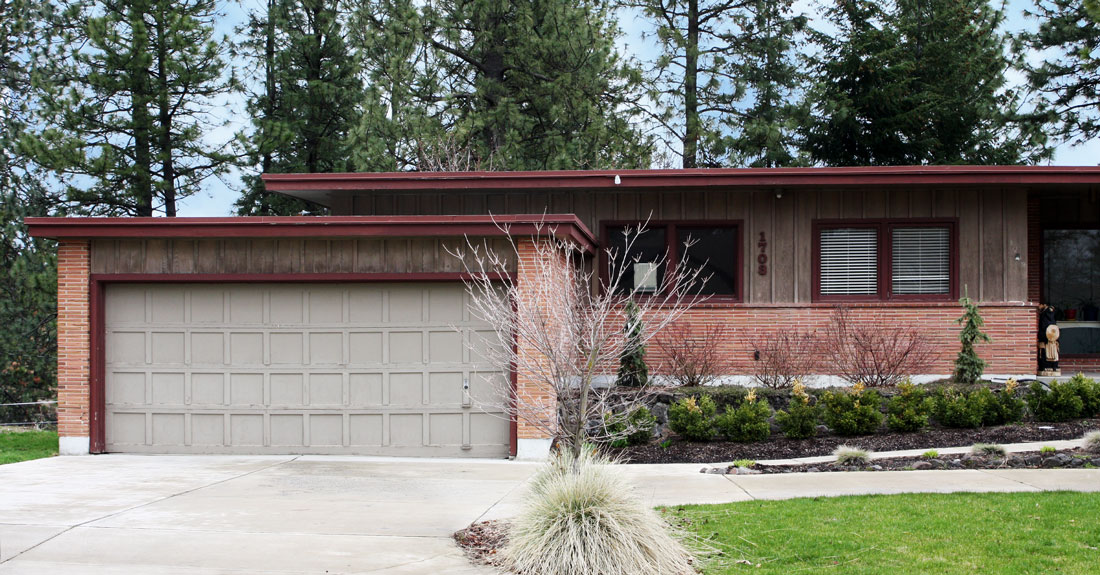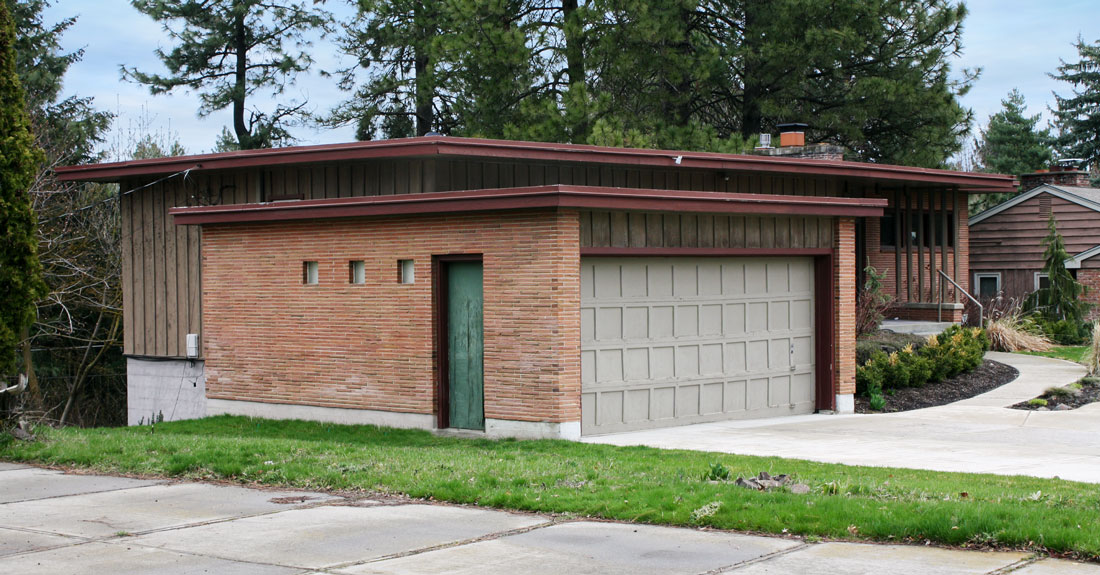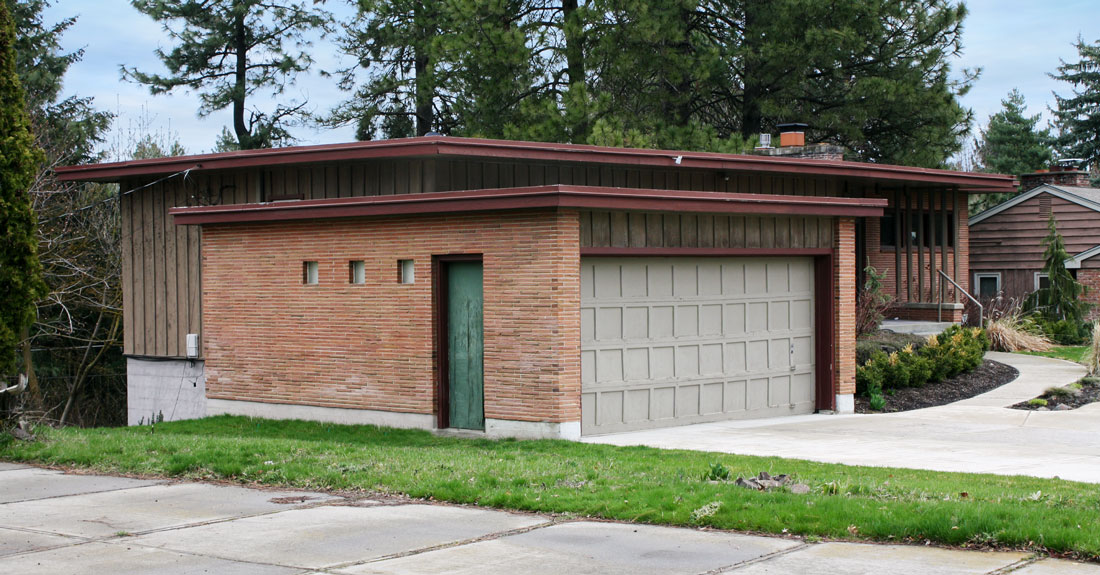 Property: Barnard House
Built: 1952
Address: 1703 East Pinecrest Road
Architect: Kim Barnard
The Barnard residence was designed by James Kimball "Kim" Barnard for his parents and constructed by the highly regarded builder G. D. Bauer in 1952. Following the elder Barnards' deaths, Kim and his wife Sheri – who served as mayor of Spokane from 1989-94 – lived in the home.
The house is designed in what was often called the "Contemporary" style in the 1950s and 1960s. Offering few traditional stylistic features or details, the typical Contemporary – or simply Modern – house relied on overall form and simple modern details to convey its style. Materials could also play an important role, as seen here, where Roman brick and board-and-batten siding, along with the earth tones chosen for the house, result in a rustic appearance (another popular theme at mid-century). Contemporary houses were often designed by architects and were considered "high style," in contrast to the more common Ranch-style home of the era.
Kim Barnard was born in Denver, Colorado, on November 19, 1929. His family moved to Spokane when he was a child, and, though he contracted polio at 14, he recovered virtually unscathed, thanks in part to the innovative treatments of Dr. Frederick Fischer. Barnard graduated from Lewis and Clark High School in 1948, then Washington State College (now University) in 1953 with a bachelor's degree in architectural engineering. He went to work as a draftsman for Kenneth Brooks, then for Benjamin K. Ruehl. Barnard joined Eddy, Carlson & James as an architect in 1955, then formed J. Kimball Barnard, Architects in 1960. He and longtime partner Dayton Holloway founded Barnard & Holloway Architects in 1963. Principal works include the John F. Kennedy Memorial Library and Don S. Patterson Hall at Eastern Washington University in Cheney (1966 and 1970, respectively); the Spokane Club Athletic Facility (1968); and Pullman City Hall (1970). Barnard continued to practice architecture well into his 80s, spending his last working years at Womer & Associates in Spokane. He died February 4, 2017 at age 81.
Share this project!