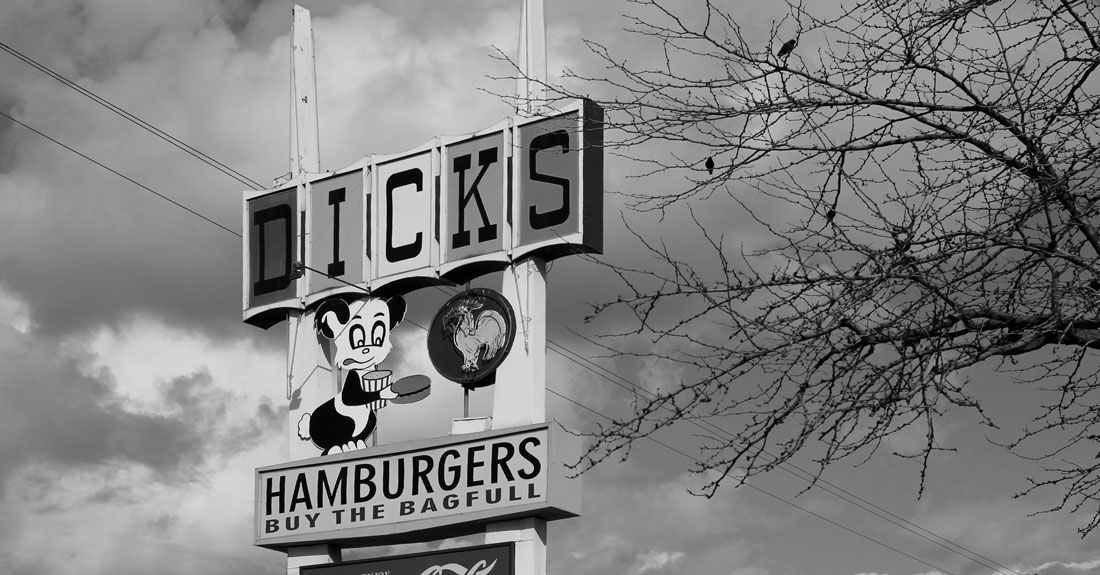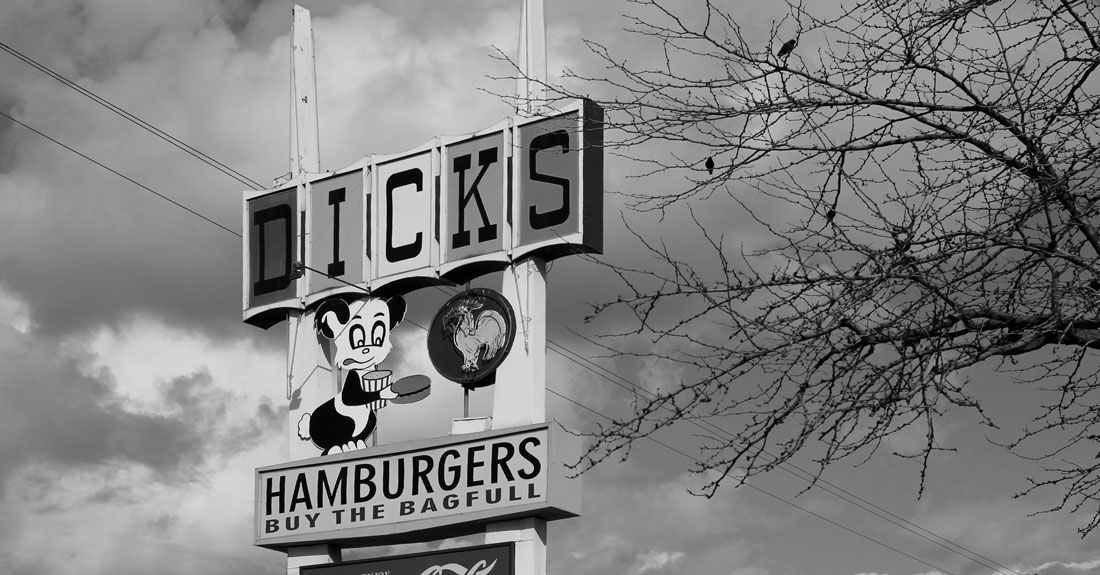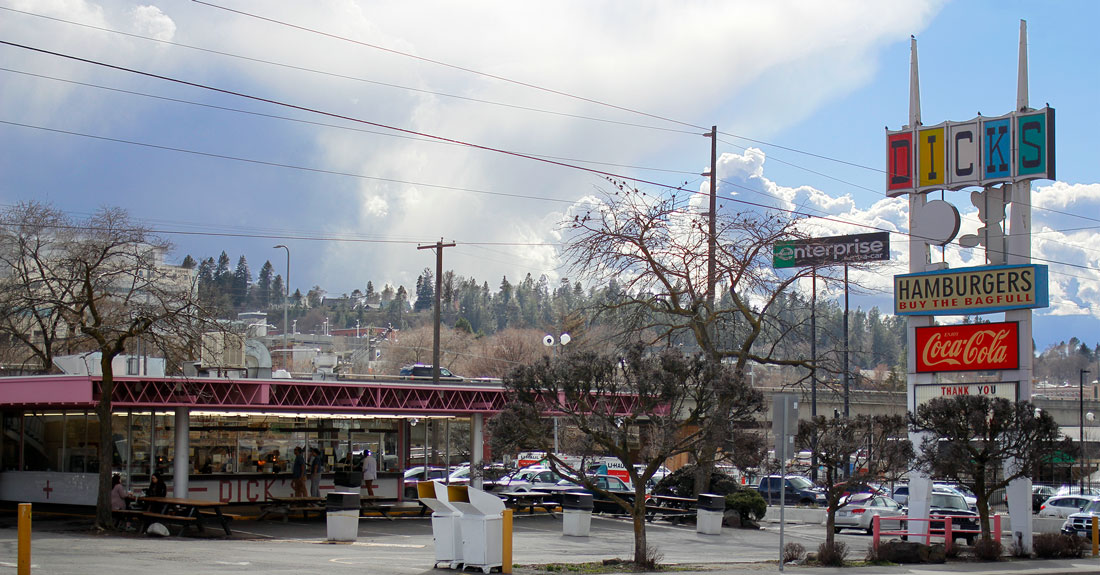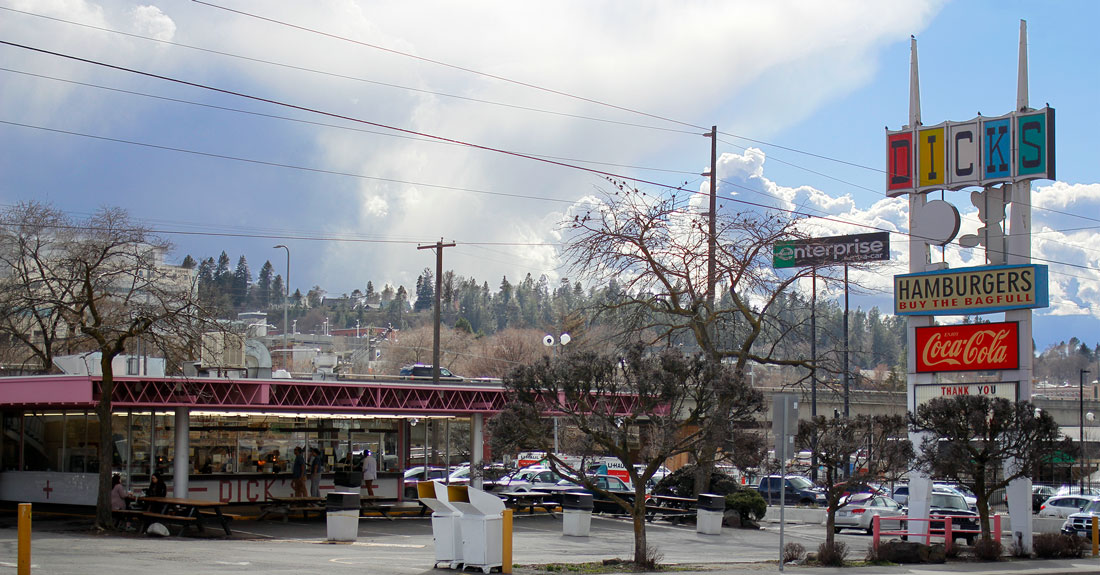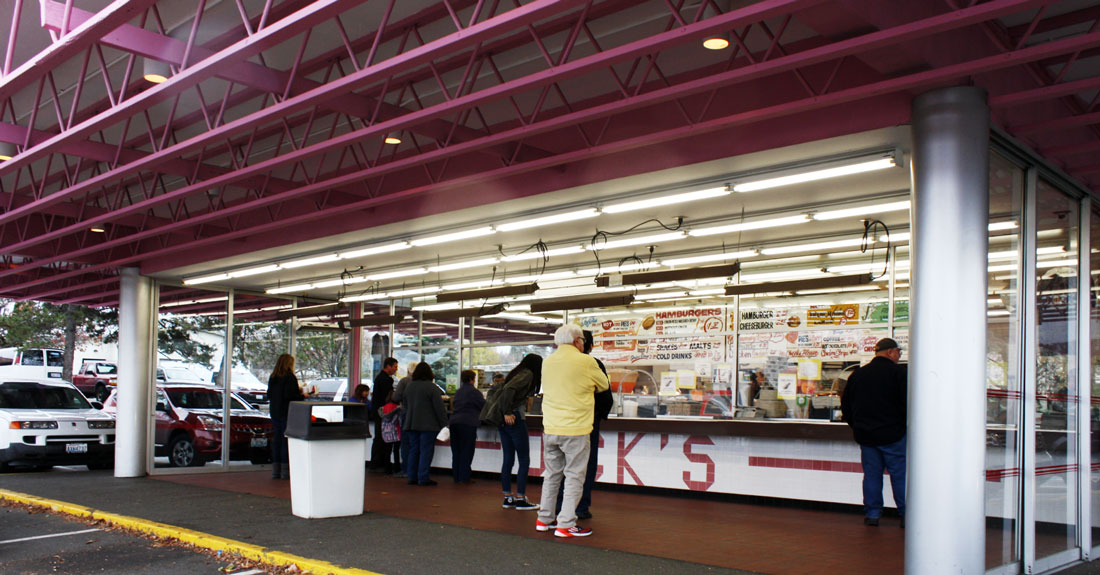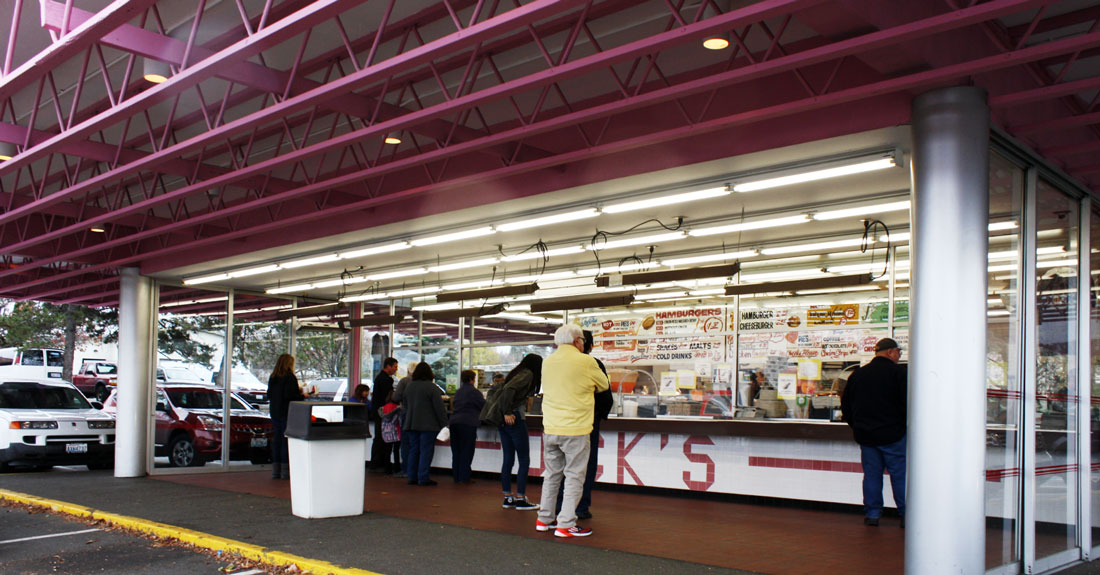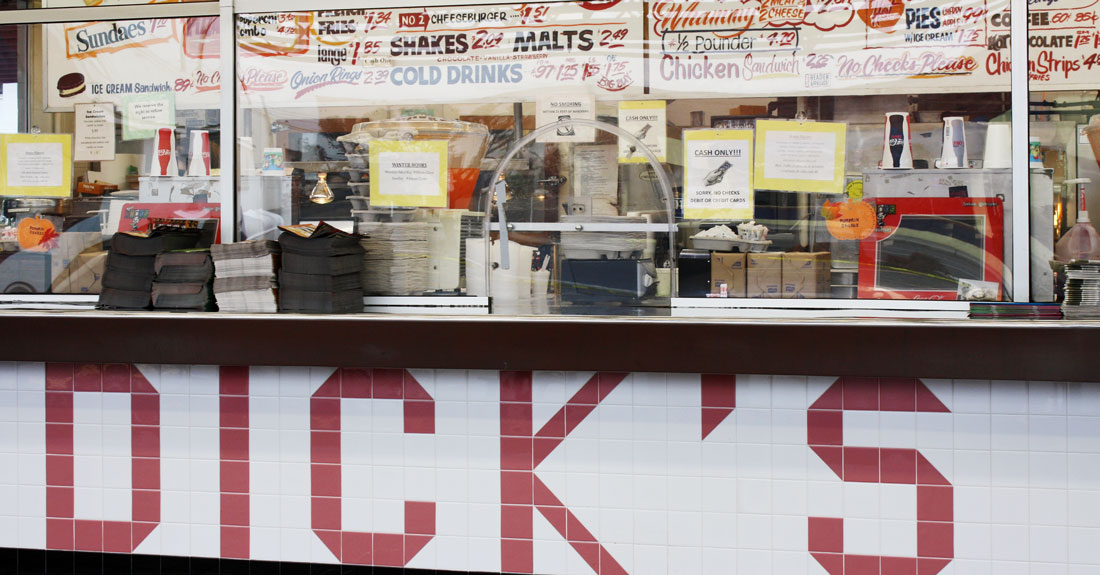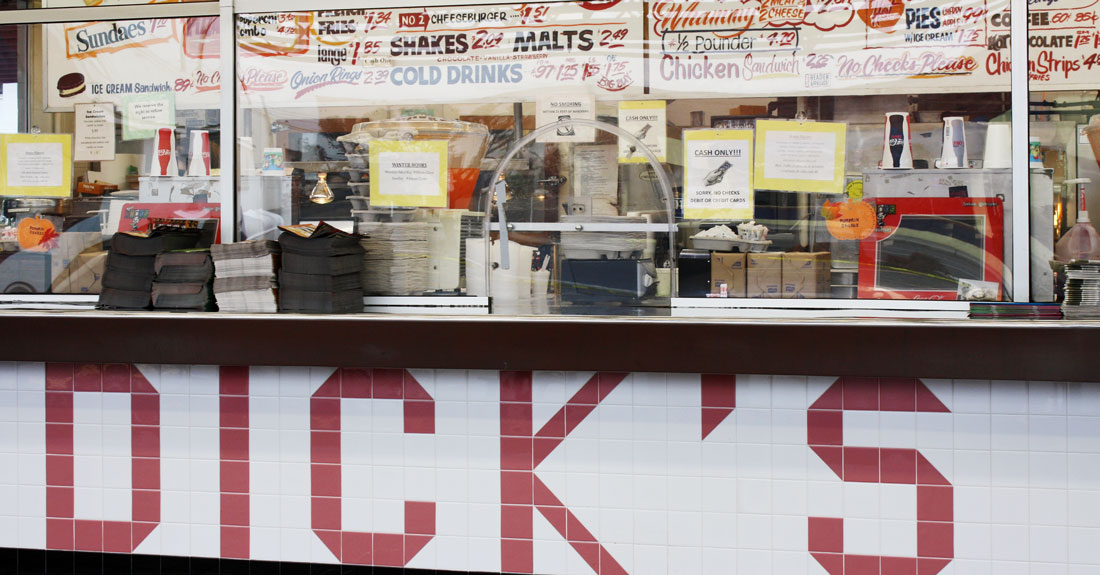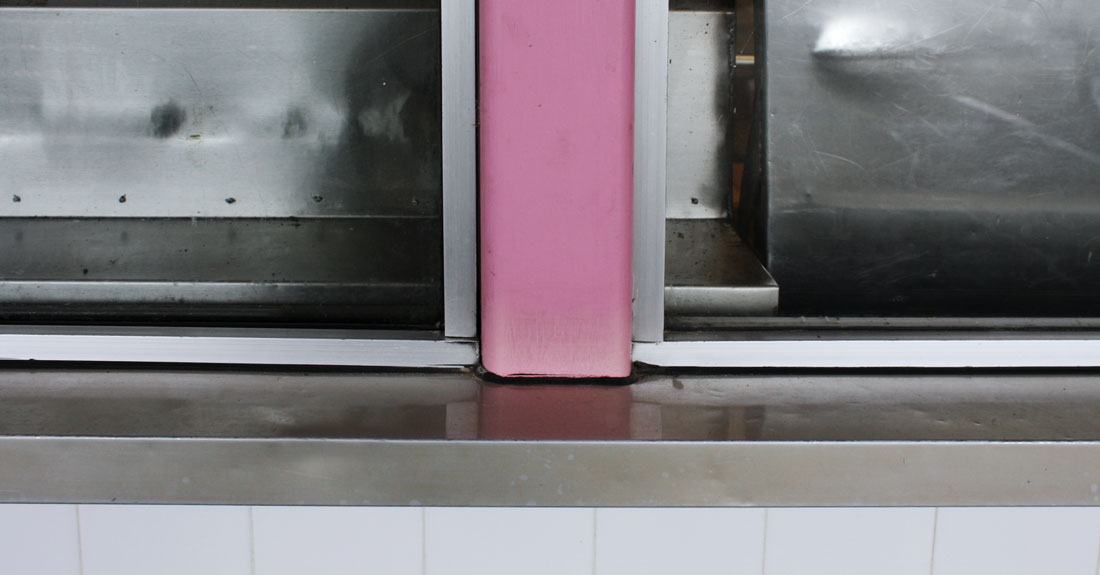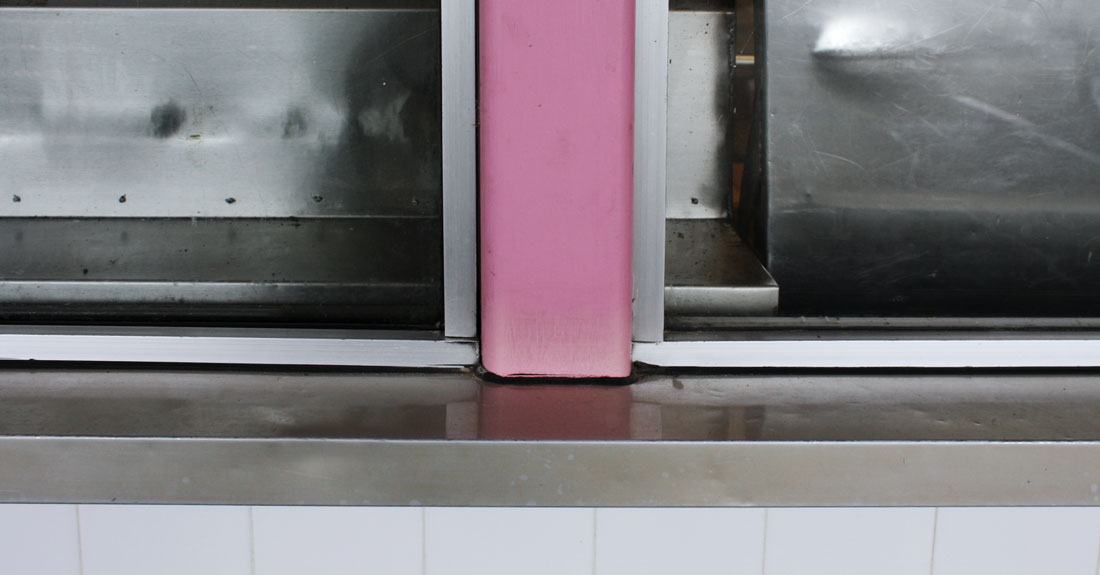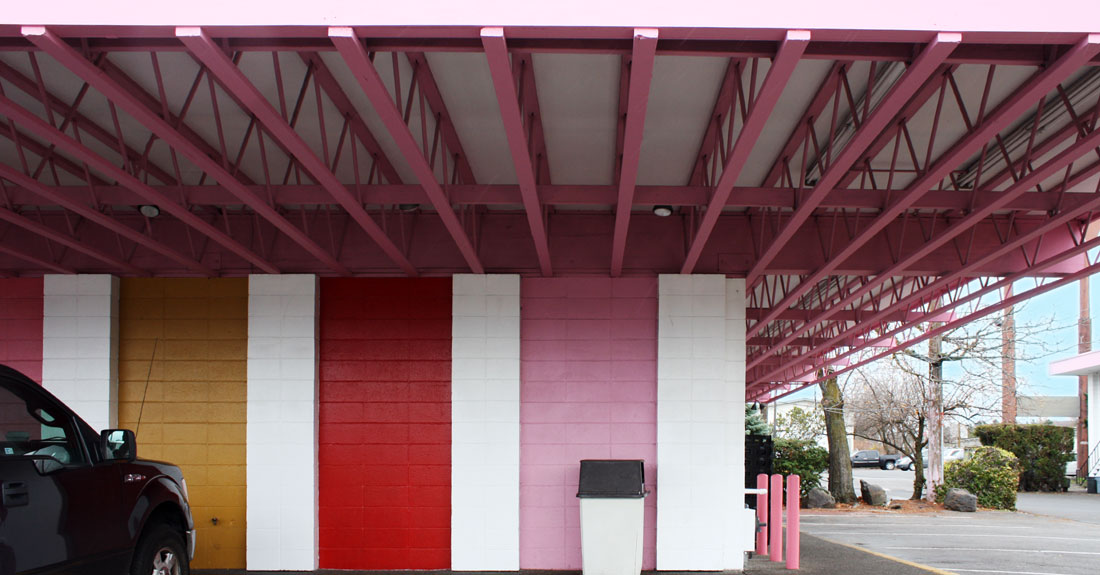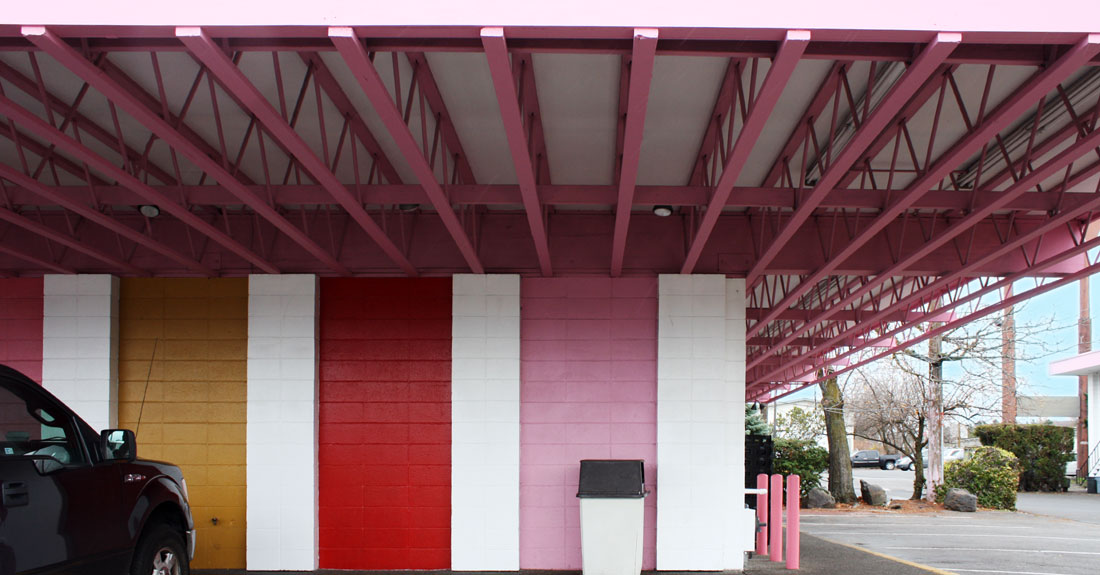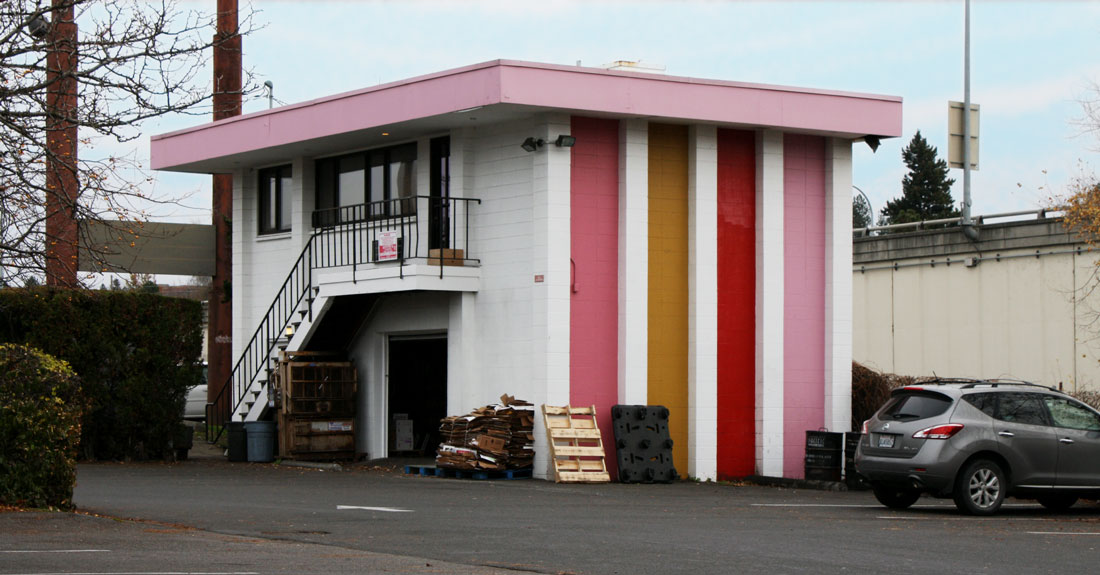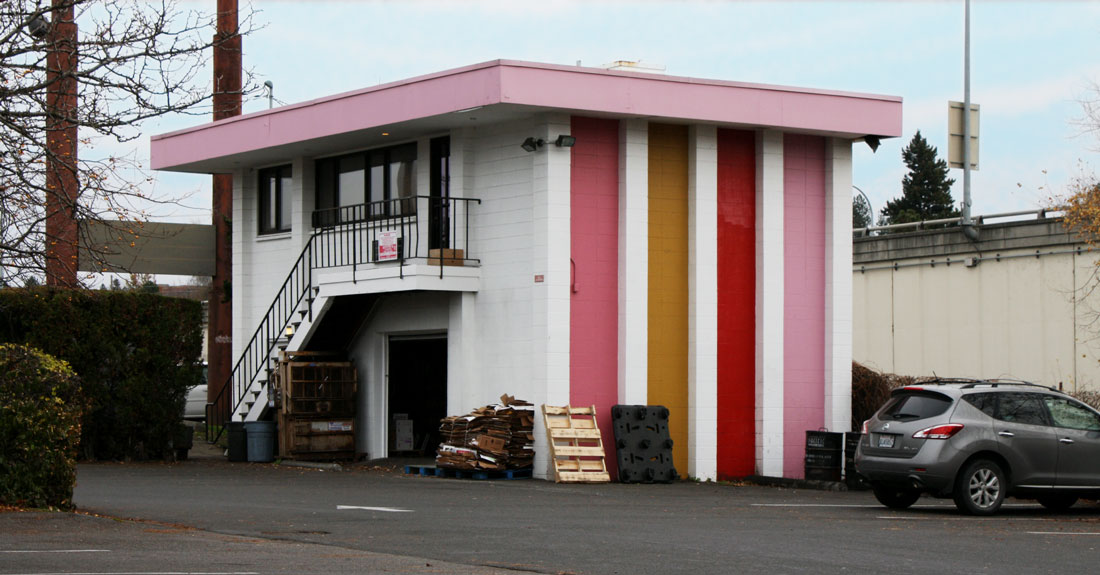 Property: Dick's Hamburgers
Built: 1965
Address: 10 East Third Avenue
Architect: Douglas Durkoop
Builder: Freeman Construction Company, Clarence Freeman
The fast food restaurant as we know began in 1939, when the brothers Maurice and Richard McDonald opened a drive-in restaurant in San Bernardino, California – the beginning of what became McDonald's. The concept caught on quickly. In Spokane, Abe Miller opened his first hamburger stand in 1954 at Wesleyan and Division – right around the time McDonald's, Burger King, and Kentucky Fried Chicken were franchised. And in 1965, he hired architect Douglas Durkoop to design a drive-in at 3rd and Division, just in time for the construction of Interstate 90 and the increased traffic it brought.
Dick's is designed in the Googie style of commercial architecture. Named after the 1949 Googie coffee shop in Los Angeles designed by John Lautner, the term was popularized by architectural historian Douglas Haskell in the 1952 issue of House and Home magazine. Googie buildings are known for eye-catching forms and signs that can be easily seen at the speed of automobile travel. A careful look at the Downey, California McDonald's (the oldest surviving McDonald's restaurant still in operation) reveals qualities that are also shared to this day by Dick's Hamburgers: the expansive use of glass on three sides of the building, a deep canopy that shelters the walk-up customers, the use of vibrant colors, a prominent sign.
Architect Douglas Durkoop was born in Spokane in 1921. He attended the University of Washington and the University of Oregon, then served in the Army Corps of Engineers. He returned to UO in 1946, earning a Bachelor of Architecture degree three years later. When Durkoop returned to Spokane, he was employed as a draftsman at Whitehouse & Price, then as a job captain for Culler, Gale & Martell. After a period of time operating his own practice, Durkoop formed a partnership with Keith Boyington in 1961. Principal works include the Communications Facility for the Yaak Air Force Station in Montana (1958), the Fairfield Seventh Day Adventist Church (1961), and Joe Albi Stadium (1962). Durkoop died in Spokane in 1988.
The builder for the project was Clarence Freeman, Freeman Construction Company.
Share this project!