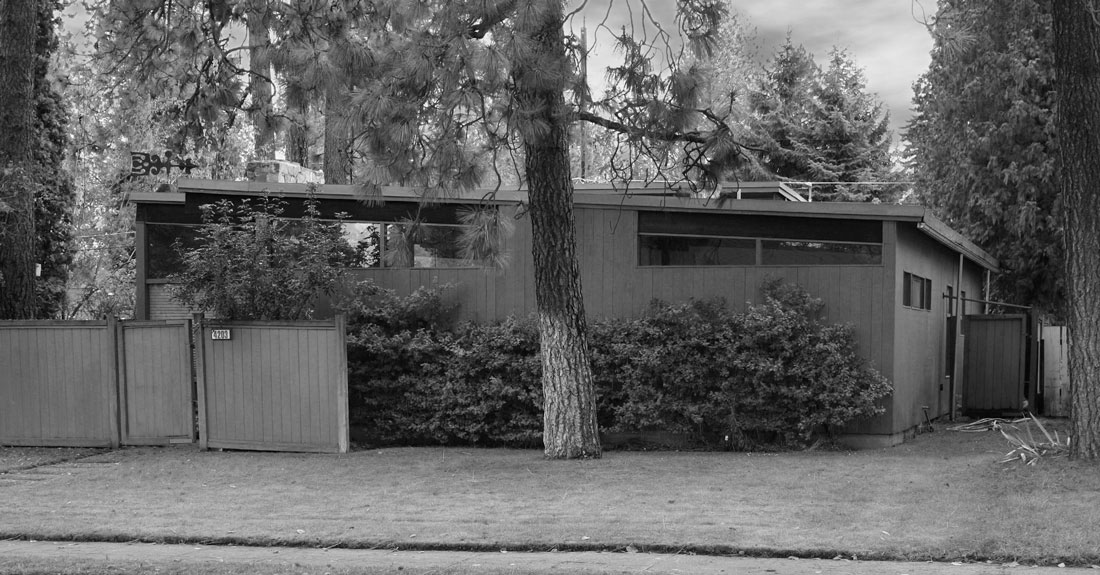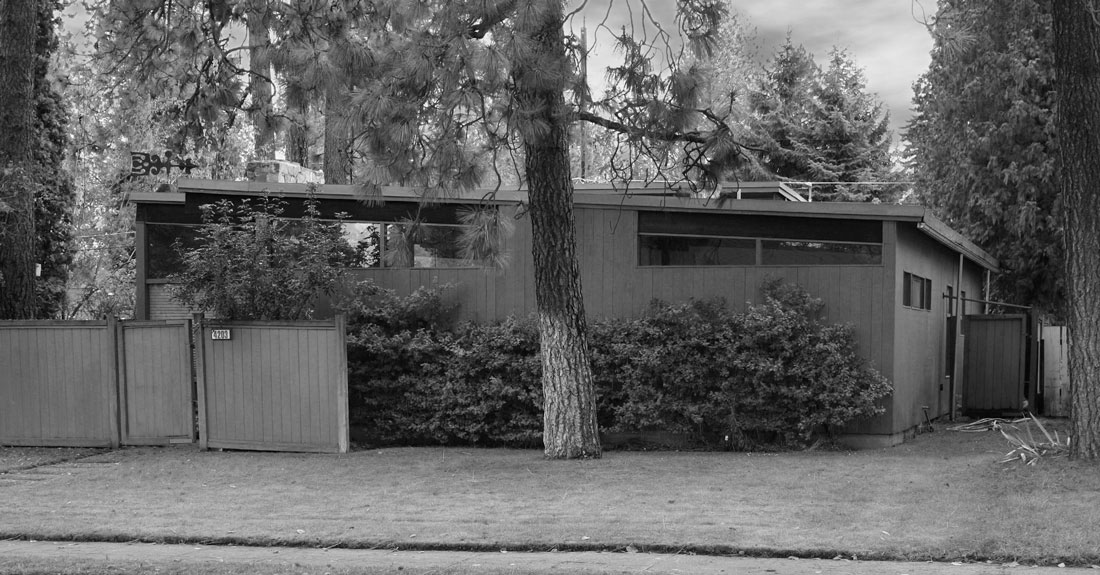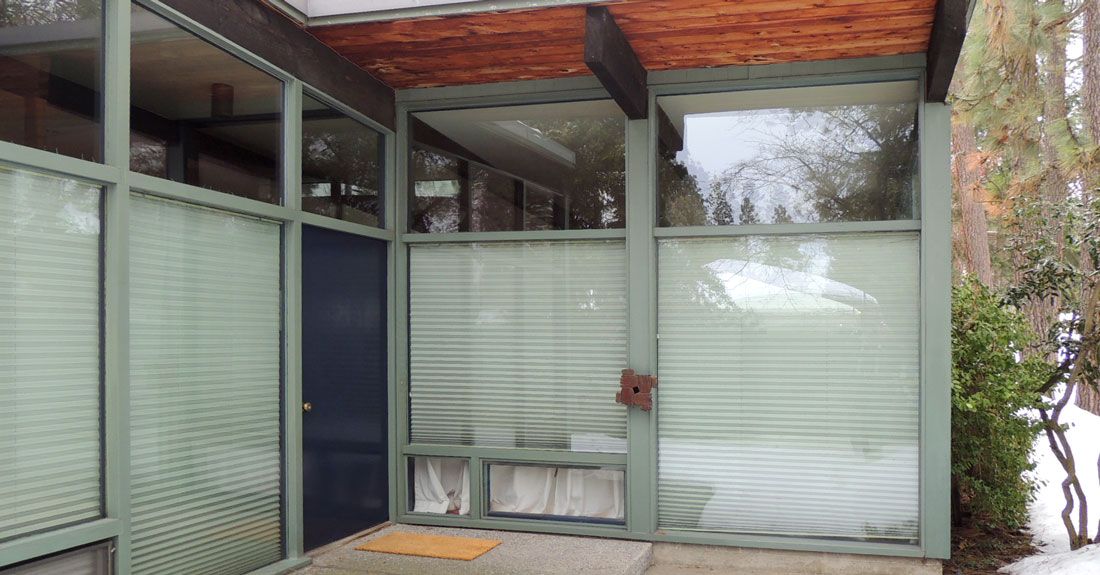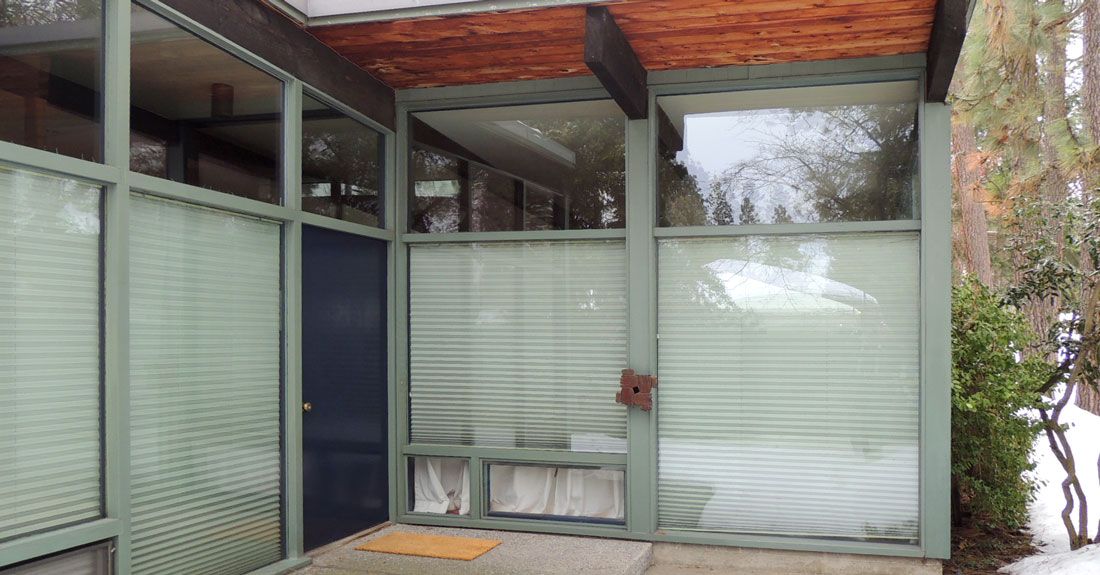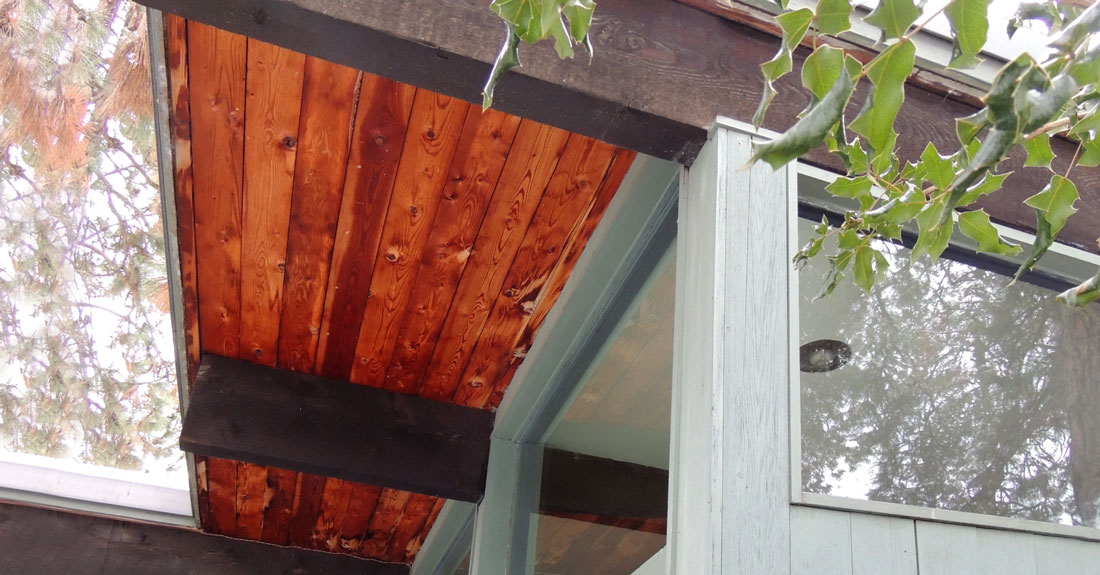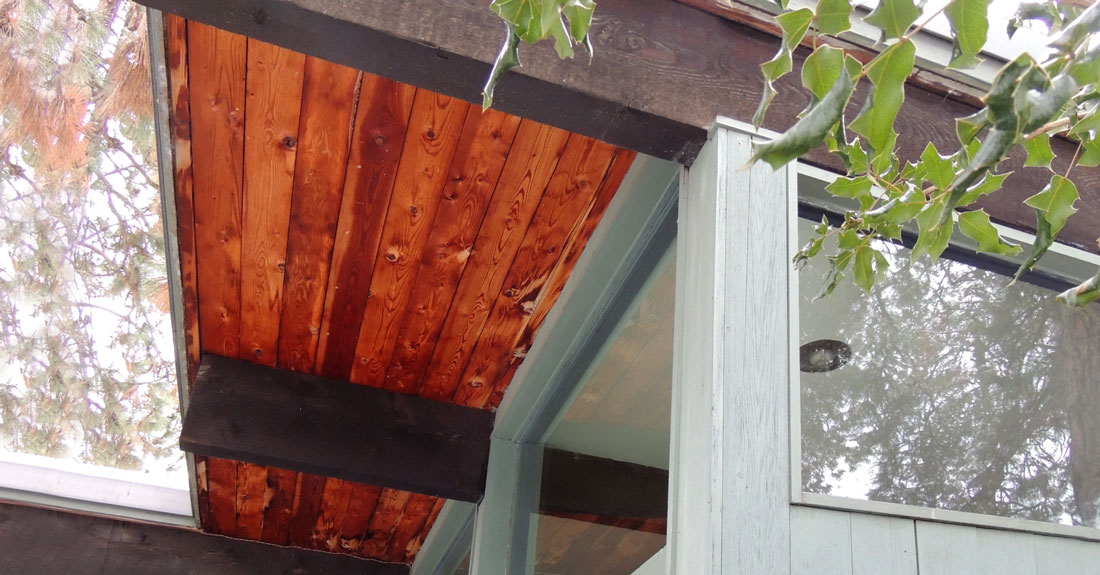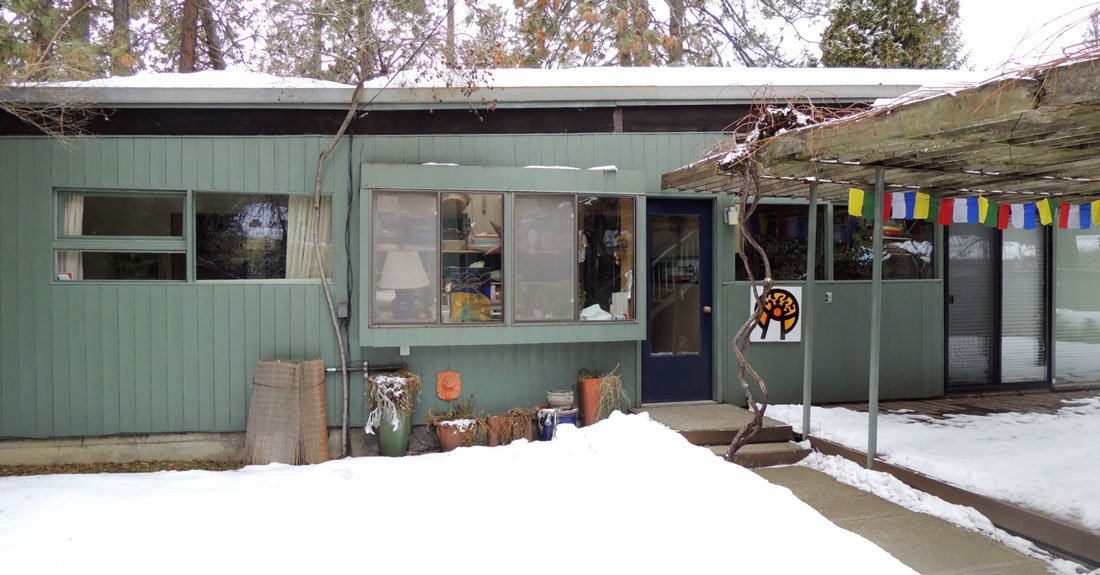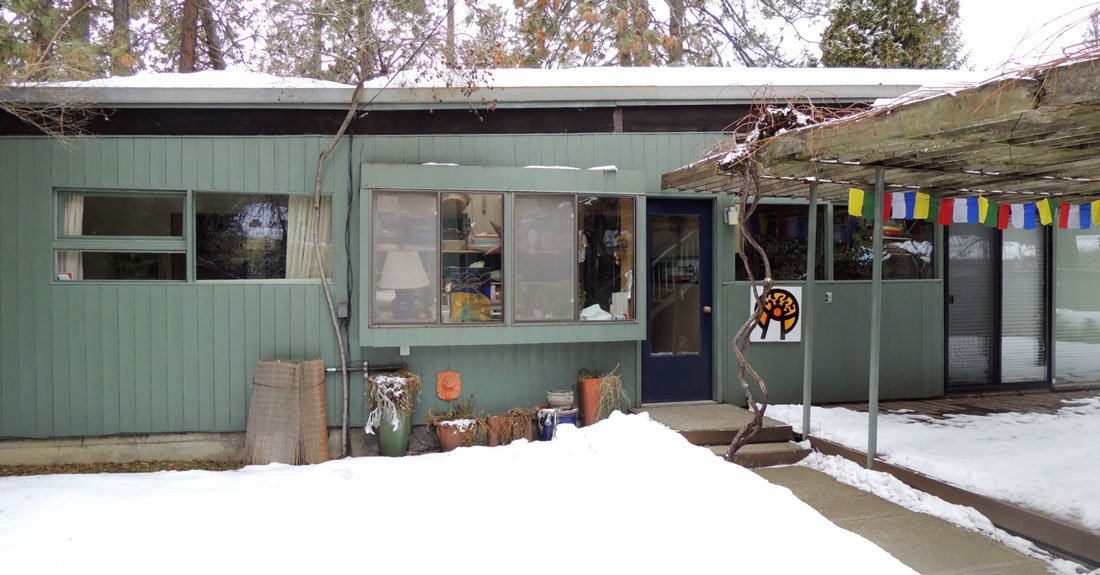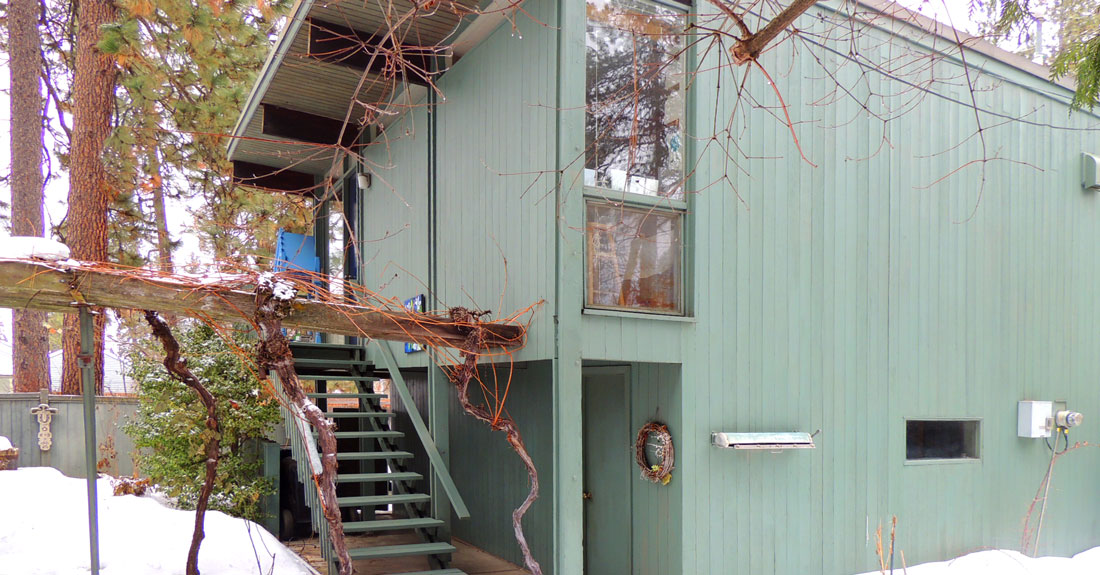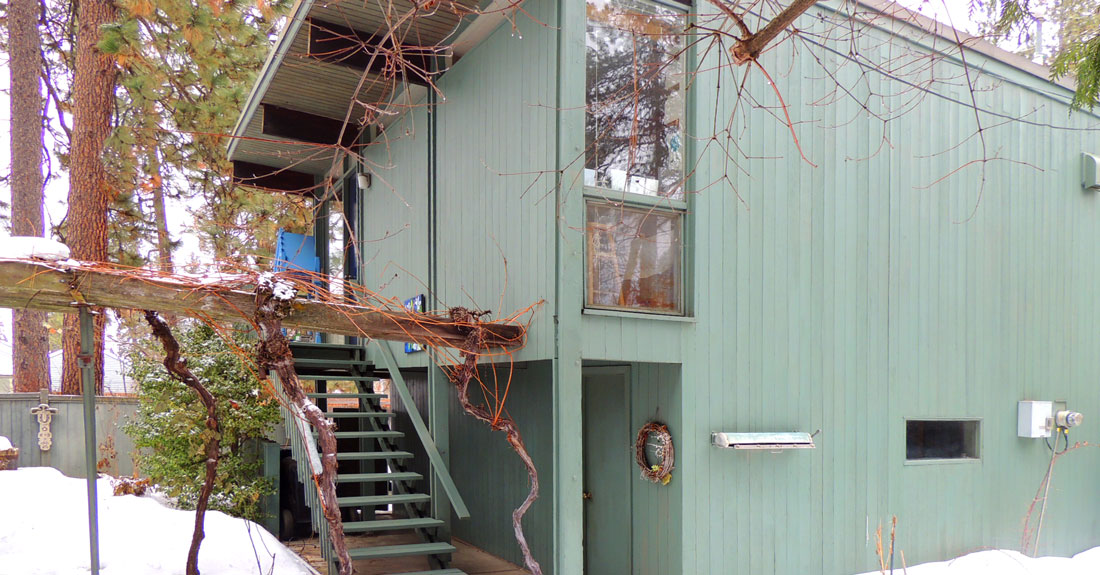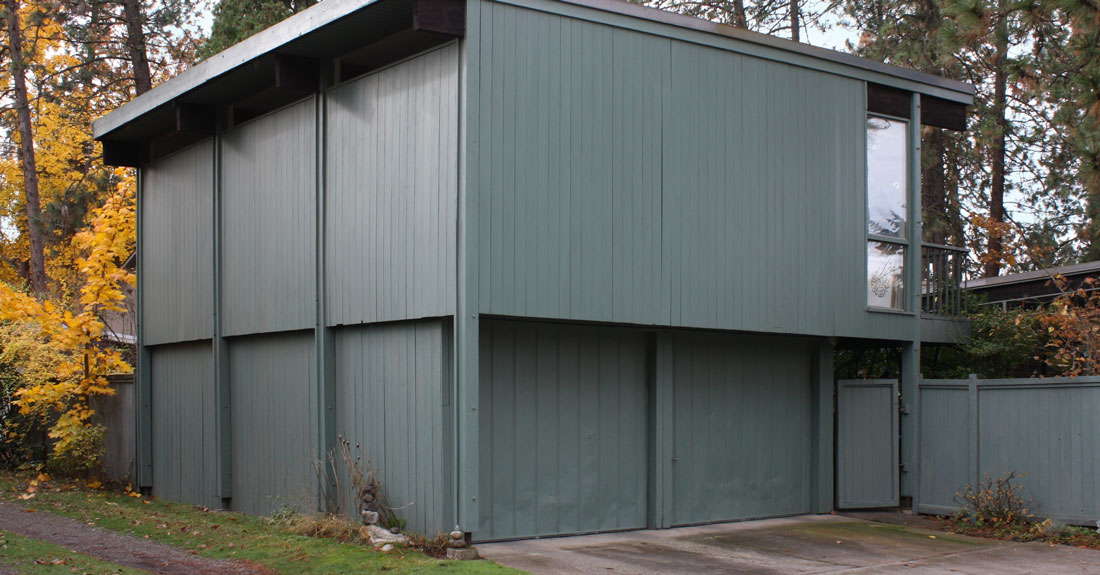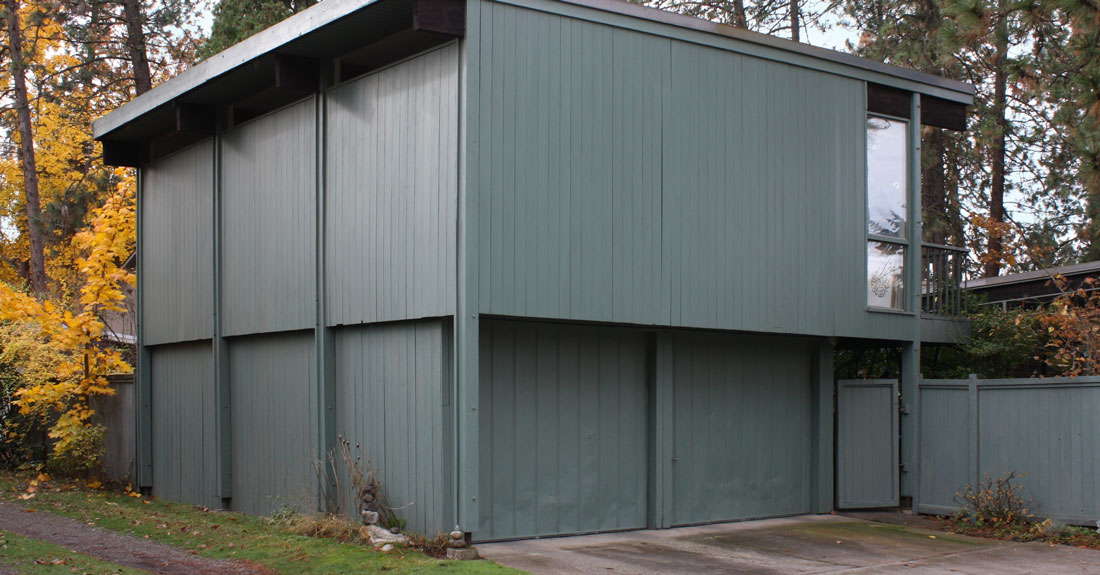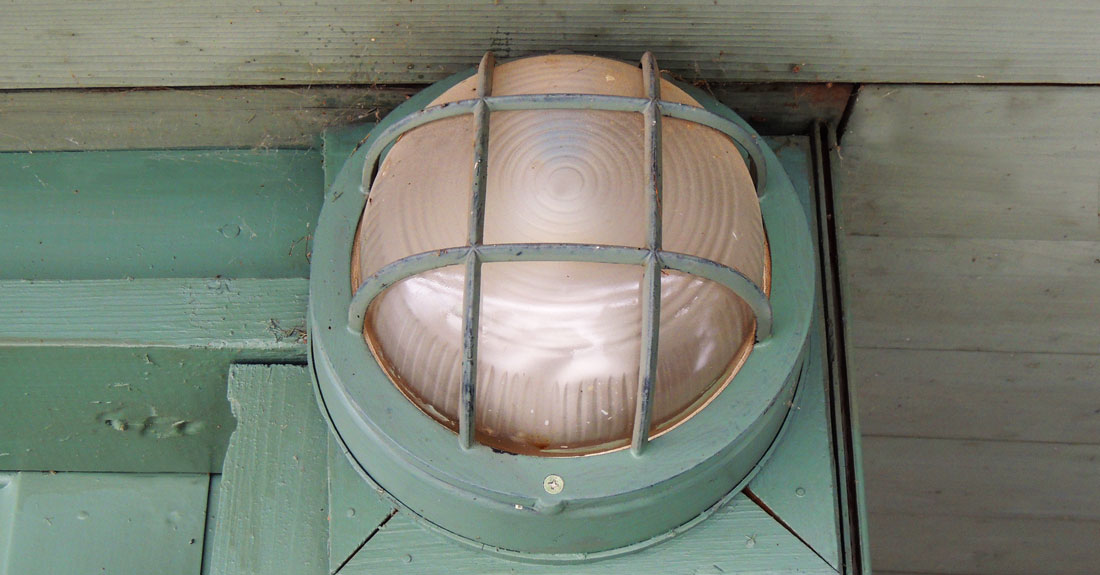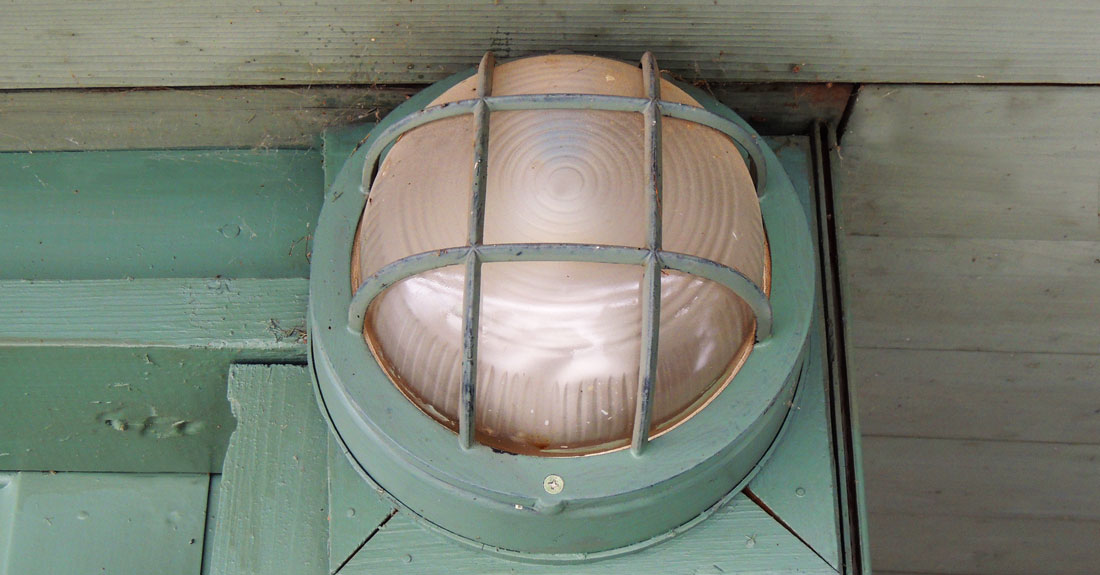 Property: Meenach Residence
Built: 1951
Address: 4203 South Perry Street
Architect: McClure & Adkison
Builder: Elmer Nelson
The Meenach residence was initially conceived as part of a full-block development comprising twelve Contemporary Modern homes on the block bounded by South Perry Street, East 42nd Avenue, South Hogan Street, and East 43rd Avenue. Ultimately, only six houses were built: those facing South Perry.
The development was commissioned by M & P Properties, a partnership between T. J. Meenach, Jr. and Walter Pope. Meenach made his home here, as did the development's architects, Royal McClure and Tom Adkison. By 1950, McClure & Adkison had several Modern buildings to their credit, including the Stephen Dental Clinic and the Studio Apartments, both of which were exhibited at the Museum of Modern Art in New York.
An article published in the Spokesman-Review on the occasion of the completion of two of the homes extolled features that would become more common as the post-war era advanced: tall window walls, open-beamed ceilings, and open floor plans with internal divisions made up of cabinetry and shelving.
The Meenach residence is designed in what was often called the Contemporary style in the 1950s and 1960s. Offering few traditional stylistic features or details, these homes relied on overall form and simple details to convey a sense of style. The home not only embodies these characteristics, but also embraces the sense of privacy and relationship to the outdoors so prized at mid-century.
Share this project!