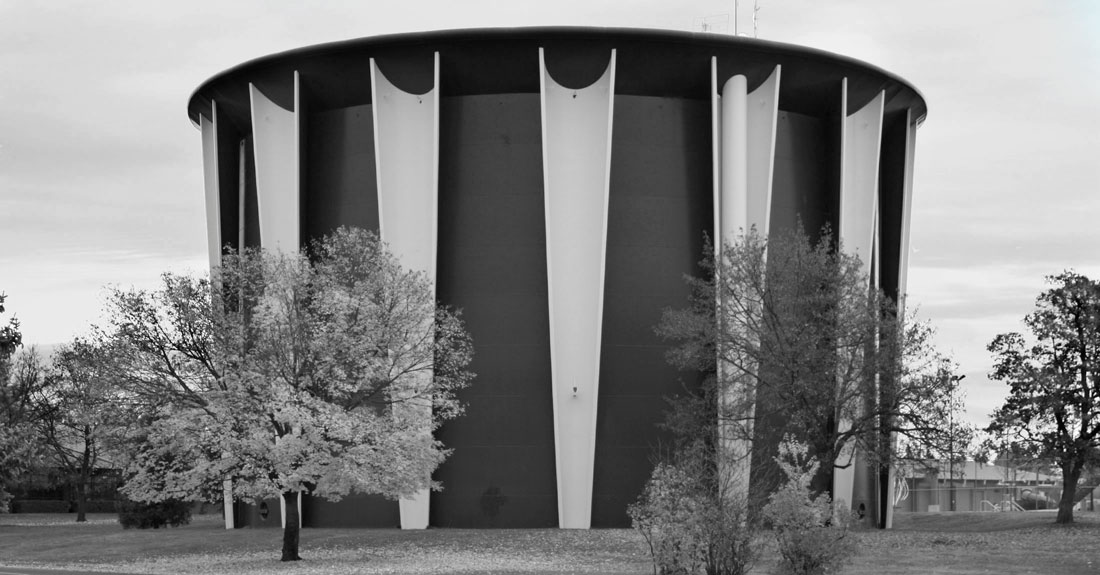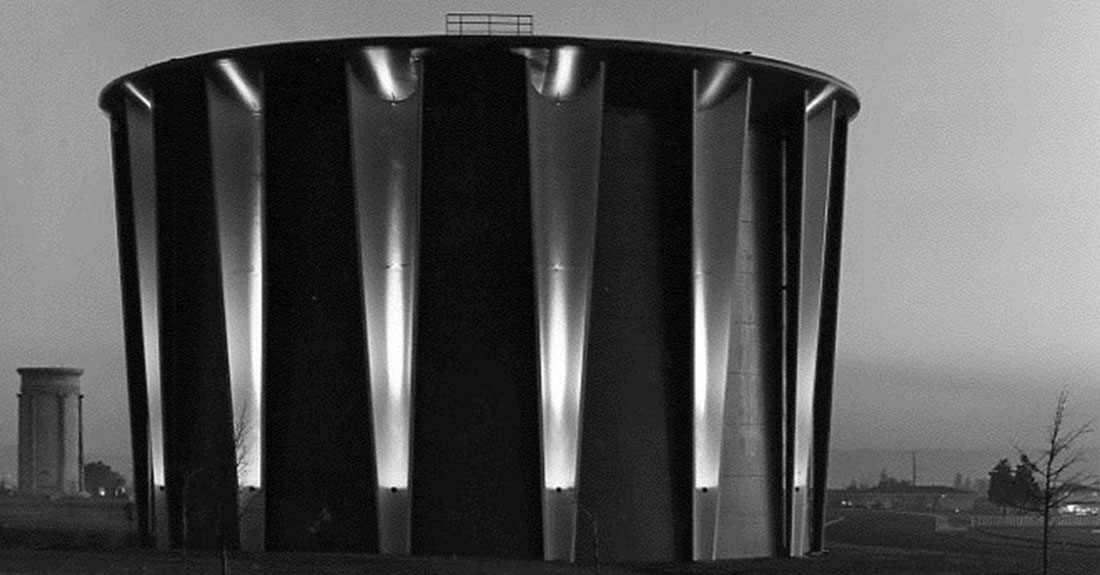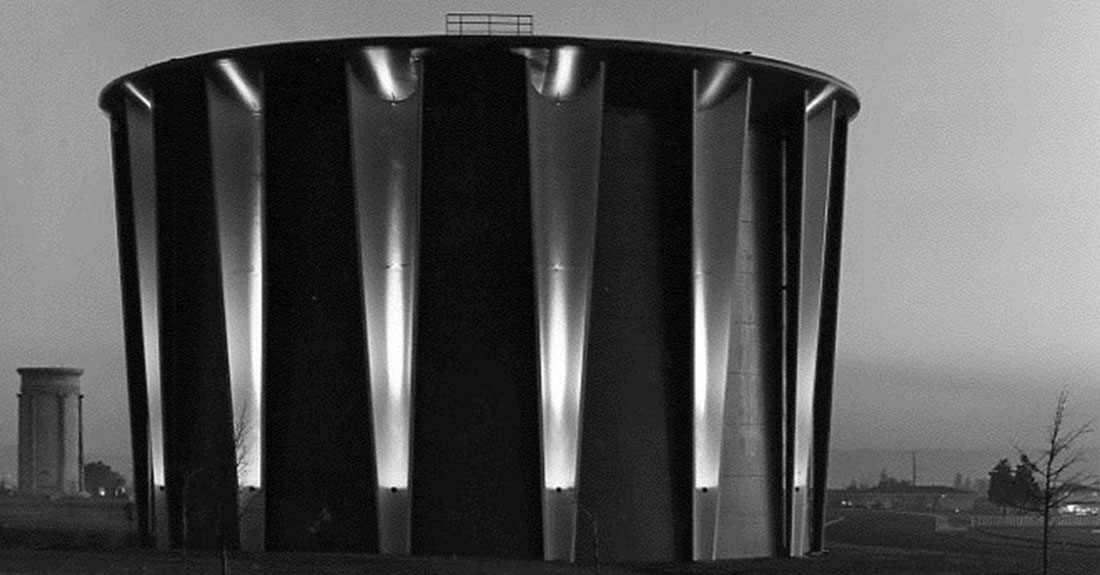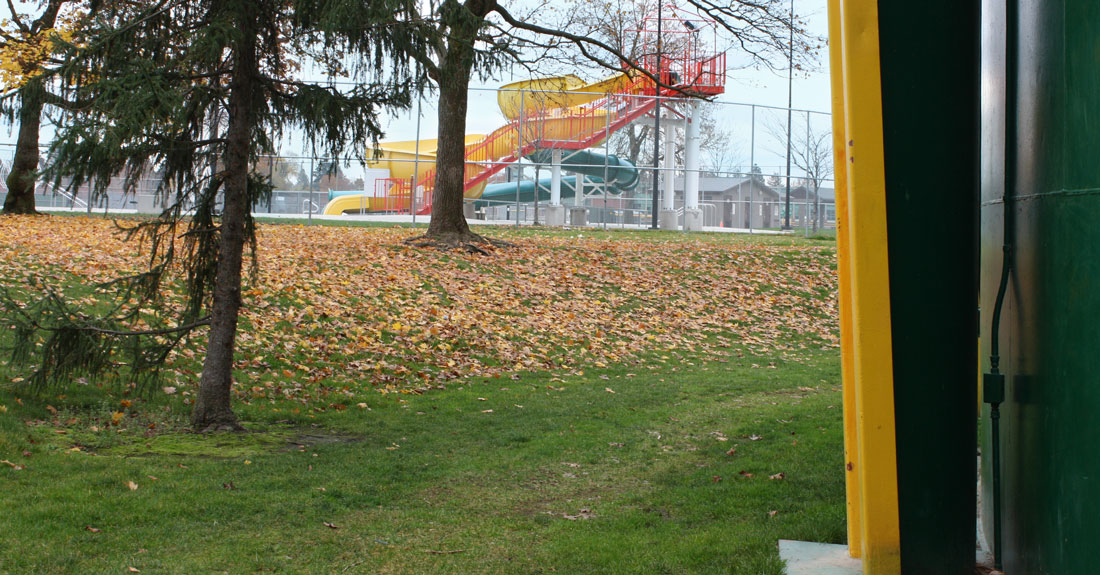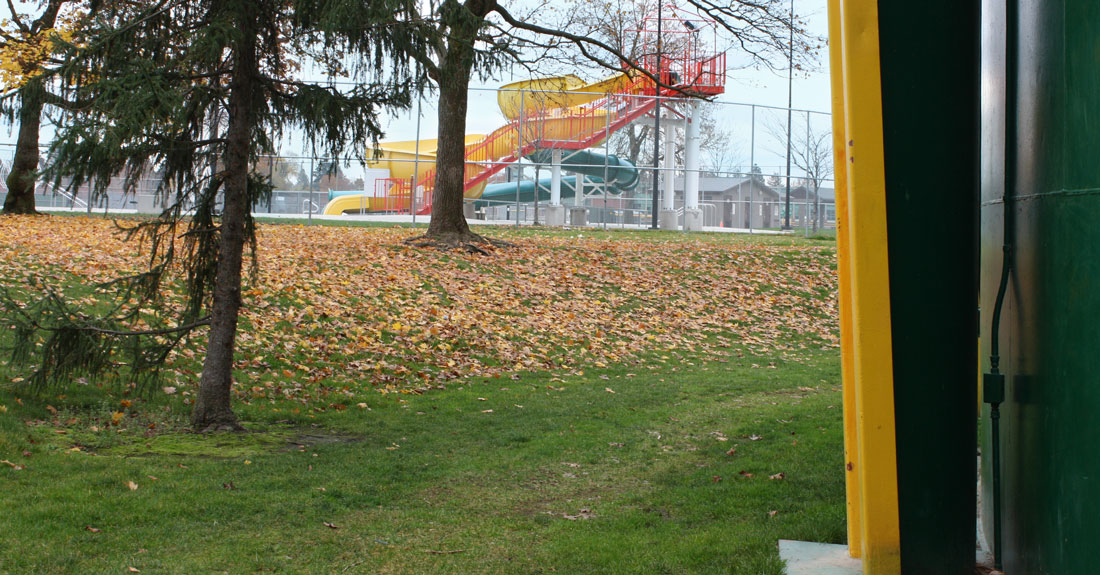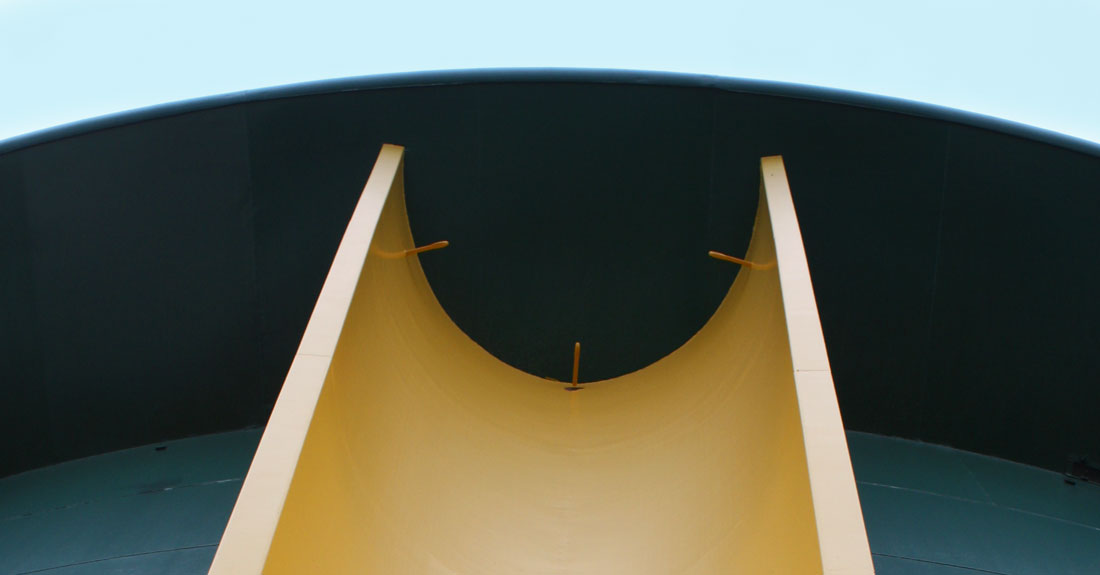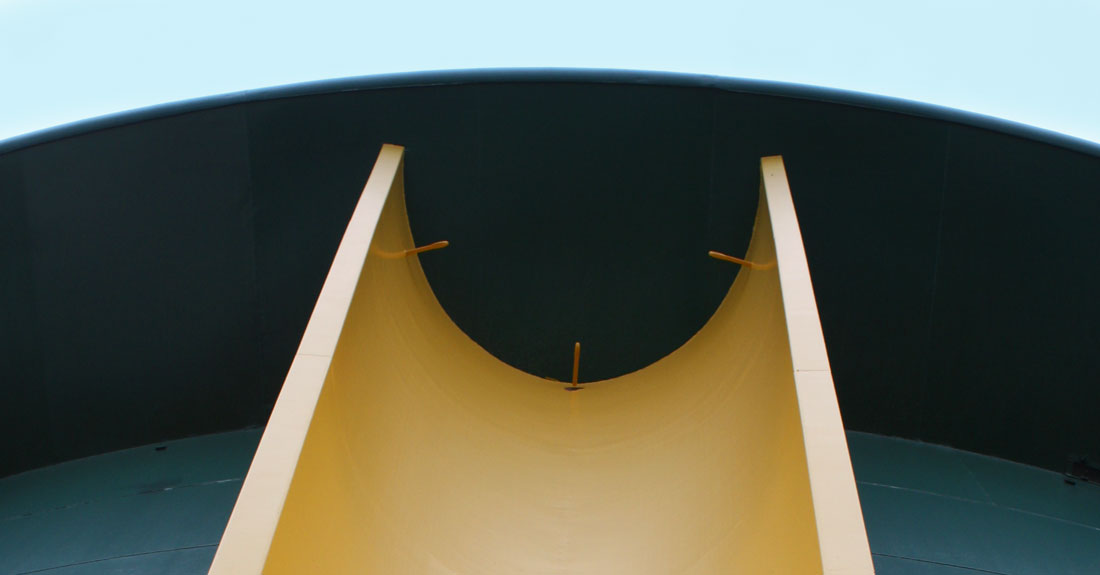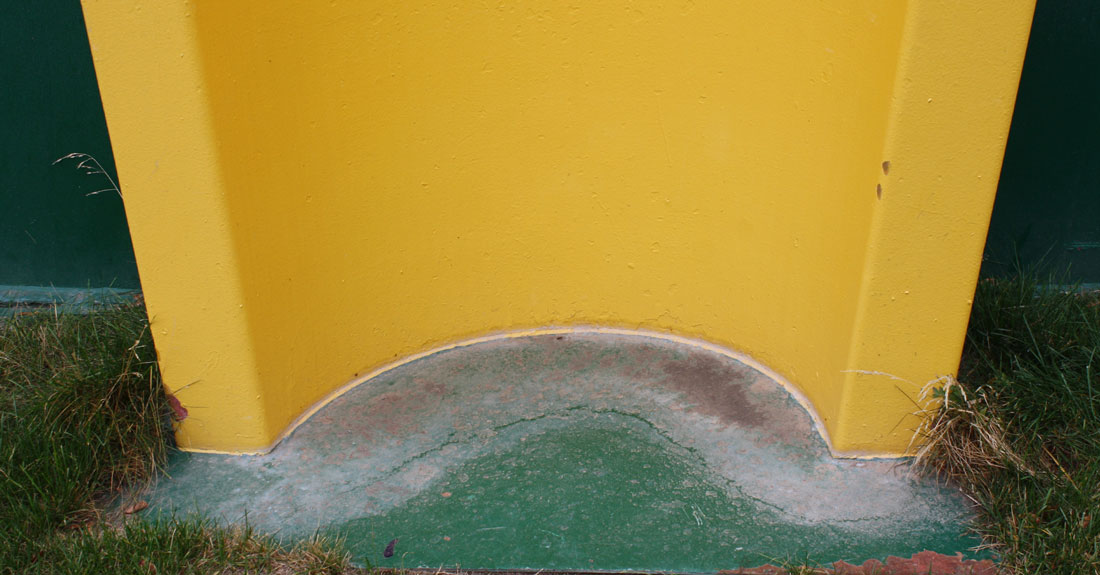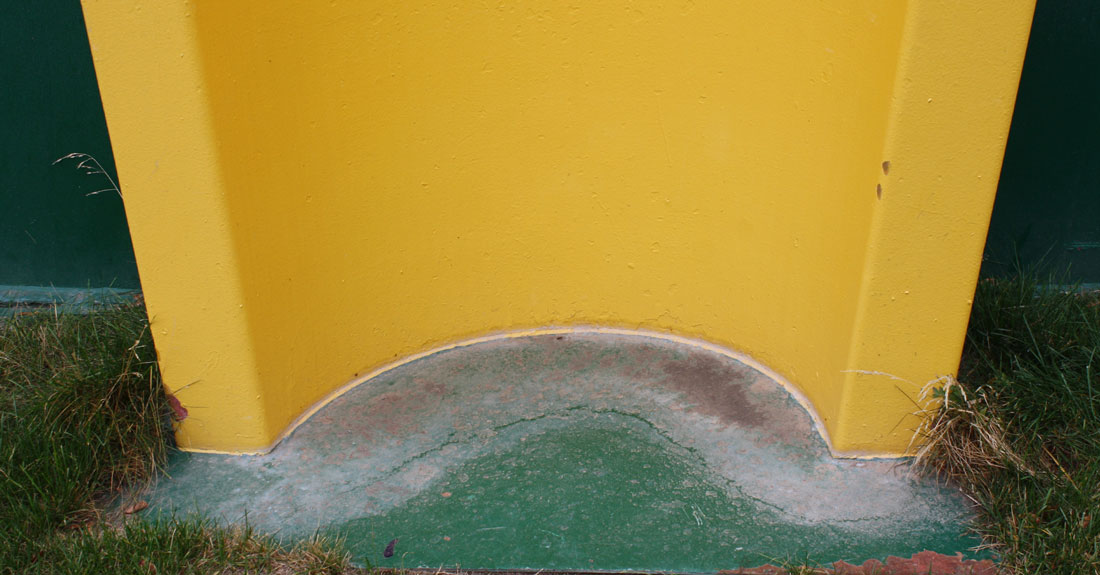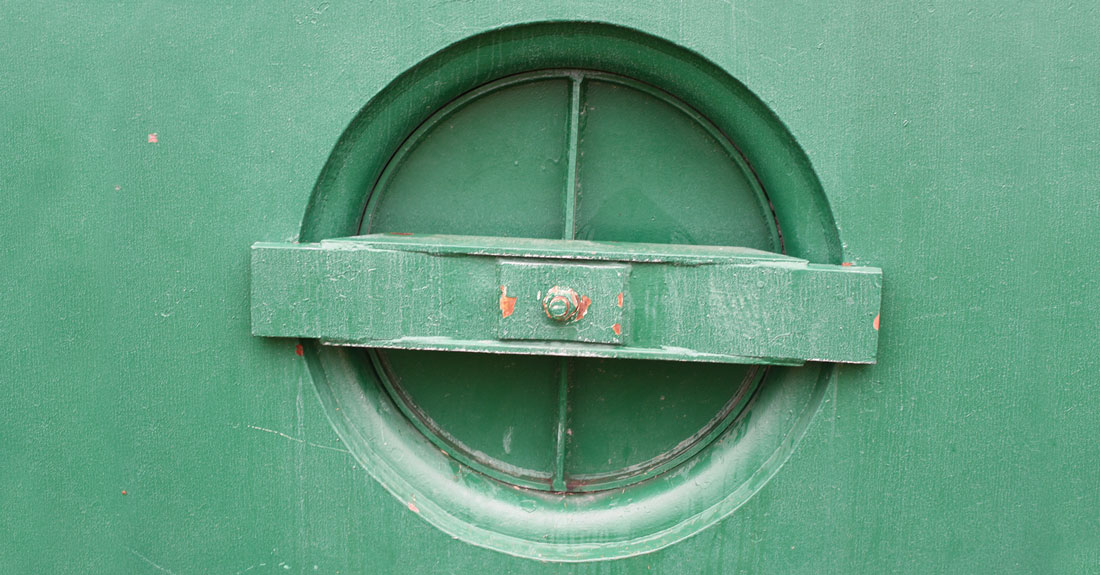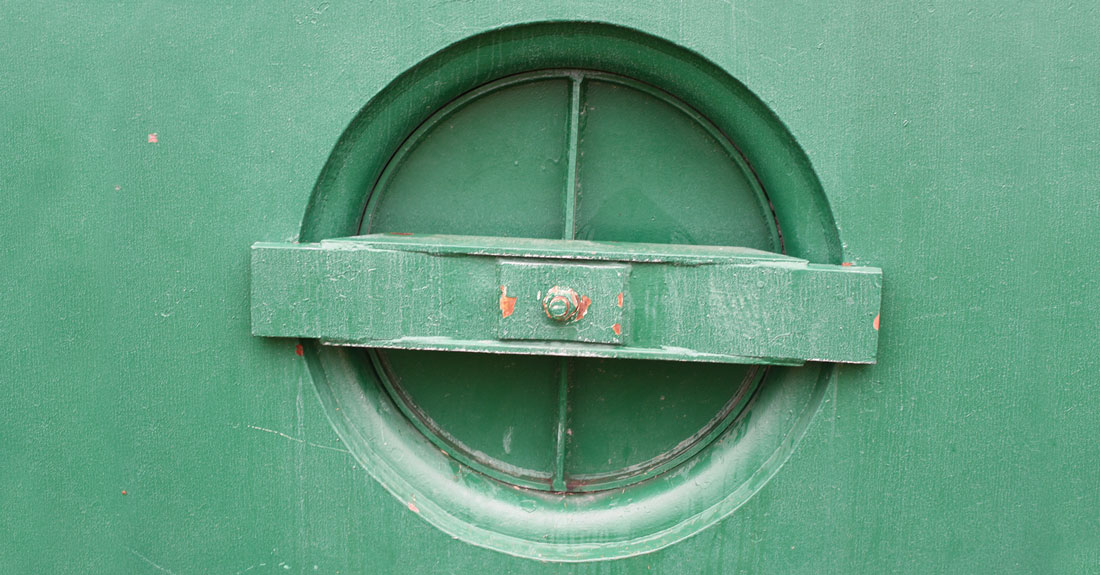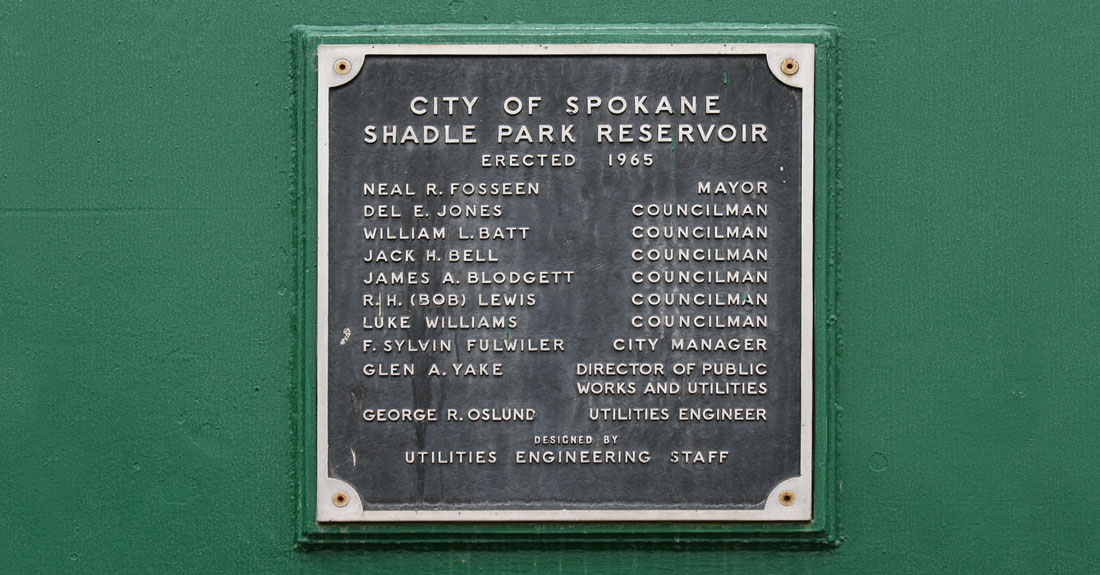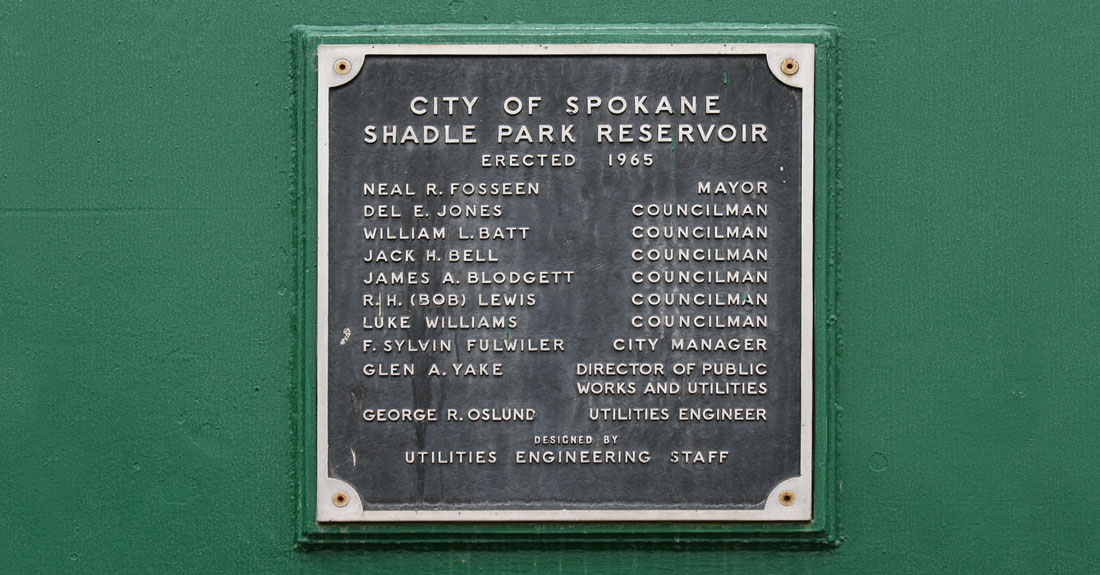 Property: Shadle Park Reservoir
Built: 1965
Address: 4302 North Belt Street
Engineer: George R. Oslund
Enclosed reservoirs began replacing Spokane's open reservoirs in the mid-twentieth century, around the time the latter were documented by photographer Charles Libby. For example, the Ninth and Pine Street Reservoir, a radial folded plate structure with an innovative gutter system, has replaced the open reservoir that can be seen in Libby's photographs of Sacred Heart Hospital and St. John the Evangelist Church. Historic photos also show the former open reservoir in the Lincoln Heights neighborhood, which was replaced with two concrete tanks.
The mid-century water tanks join the Spokane Water Department's history of architectural innovation: the 1931 Art Deco tank at 33rd and Lamonte, two 1939 PWA Moderne well stations – one at Ray and Hartson, the other at Hoffman and Crestline – and the 1950 Grace Avenue Well Station on North Foothills east of Nevada.
A longtime landmark in the neighborhood, the steel reservoir's drum-like form sports the colors of nearby Shadle Park High School. It was designed by Spokane Water Department utilities engineering staff under the direction of city utilities engineer George R. Oslund. Spokane Water, the Best in the West, a 1969 brochure on the city's water system, praised the "[p]rogressive thinking by Utilities personnel," noting that the reservoir "received national publicity for aesthetic beauty, as well as for its functional qualities."
Share this project!