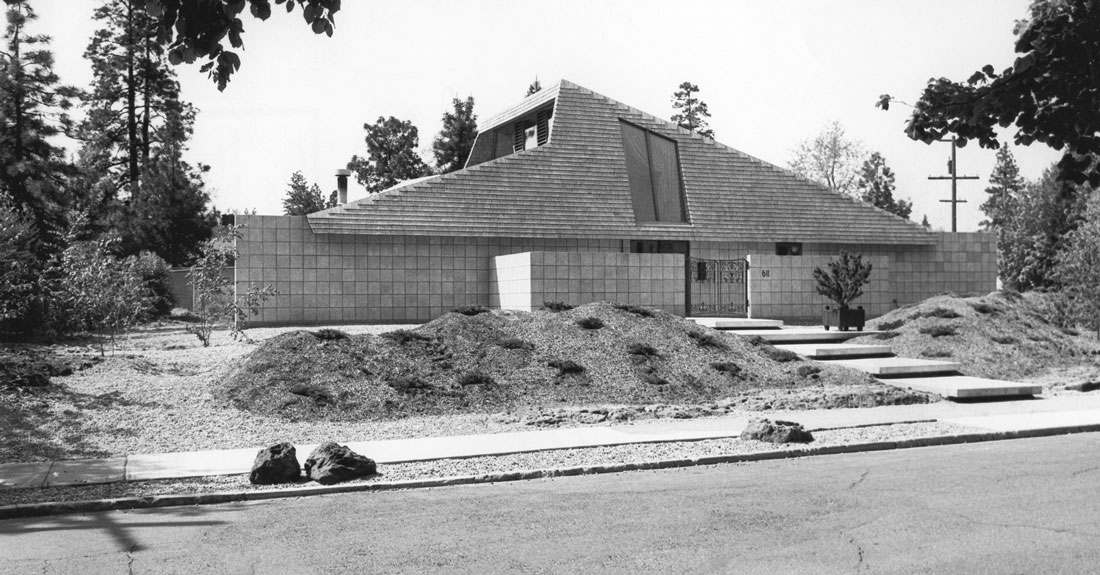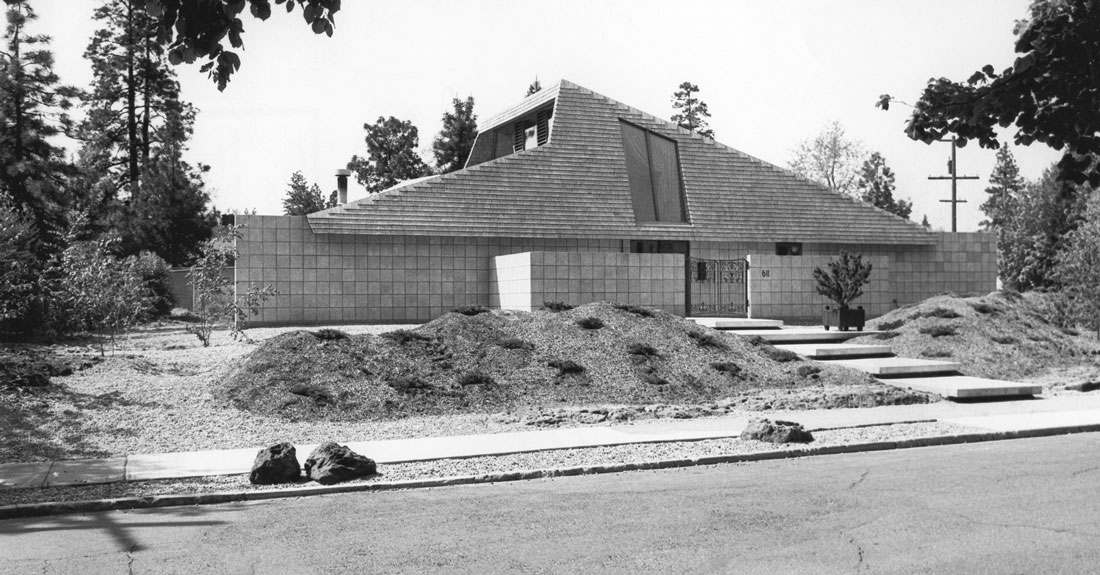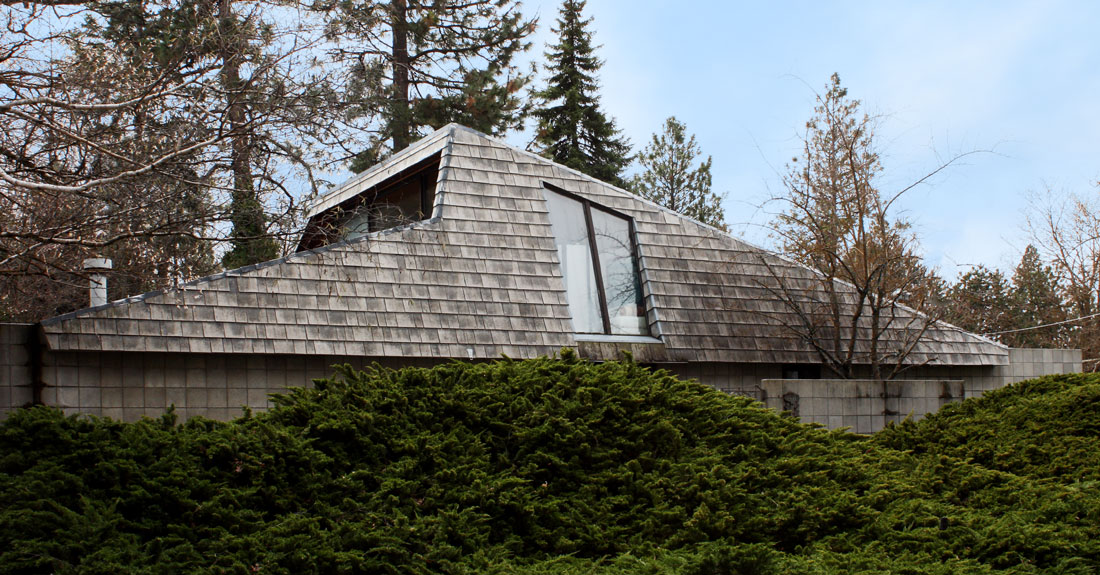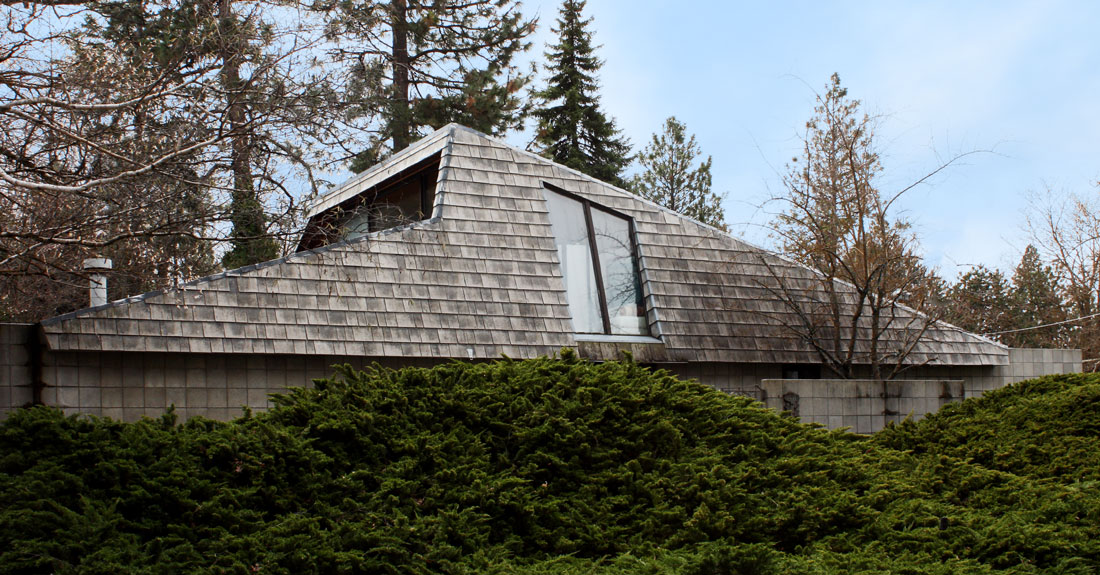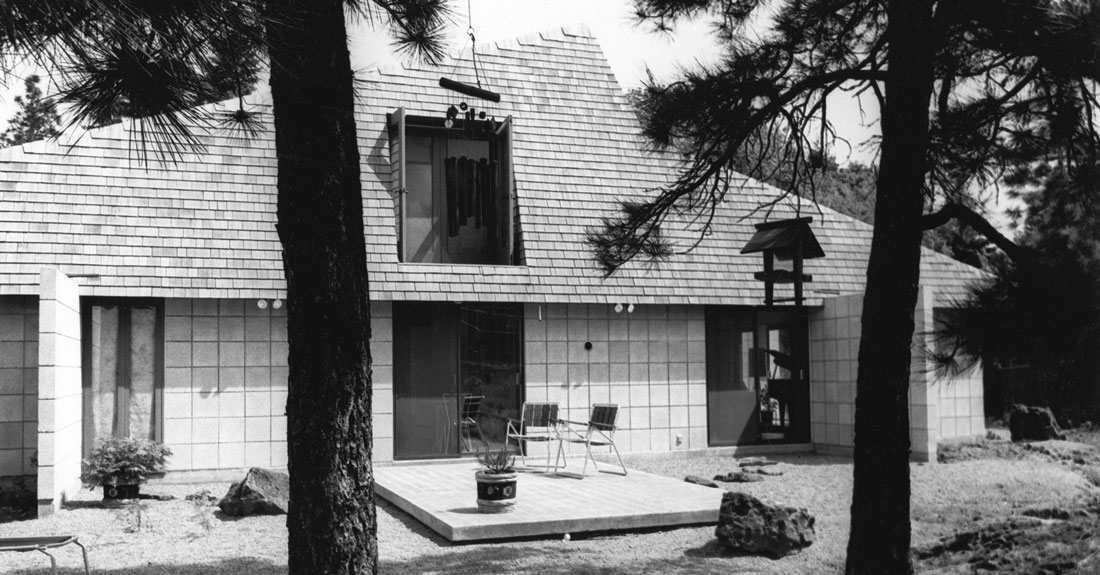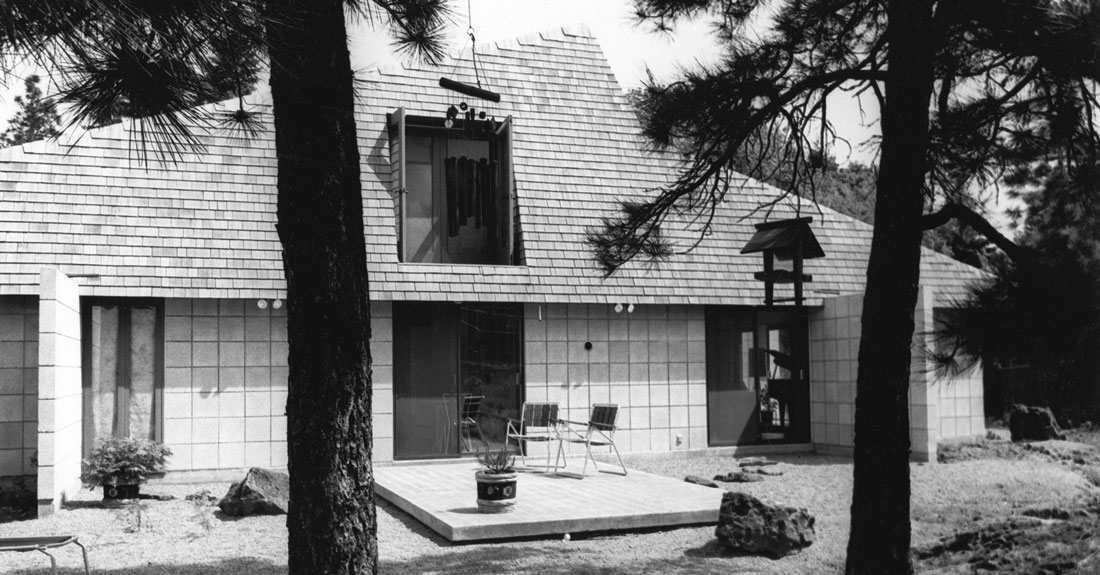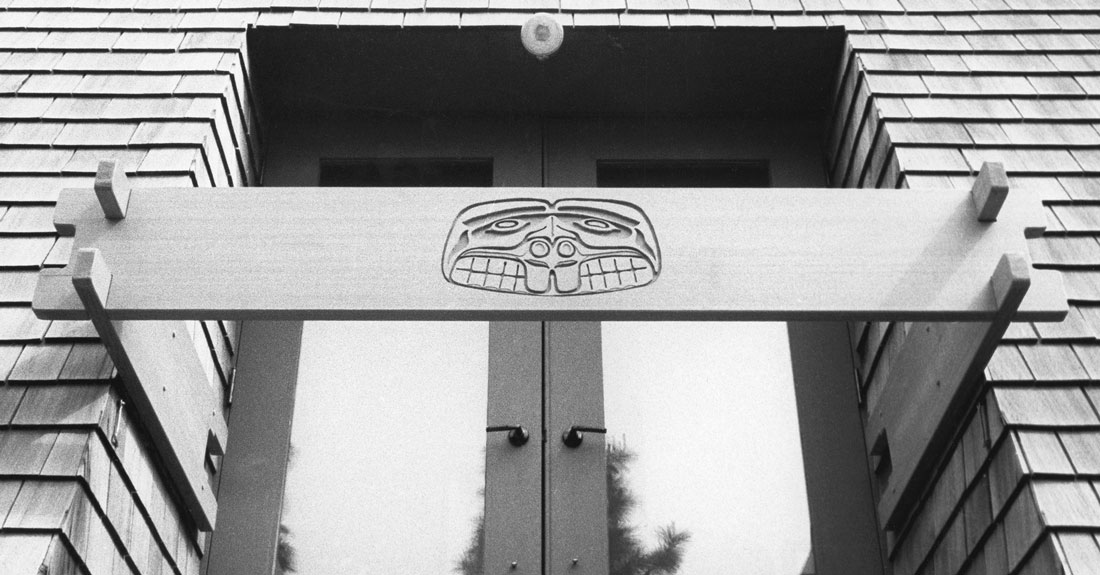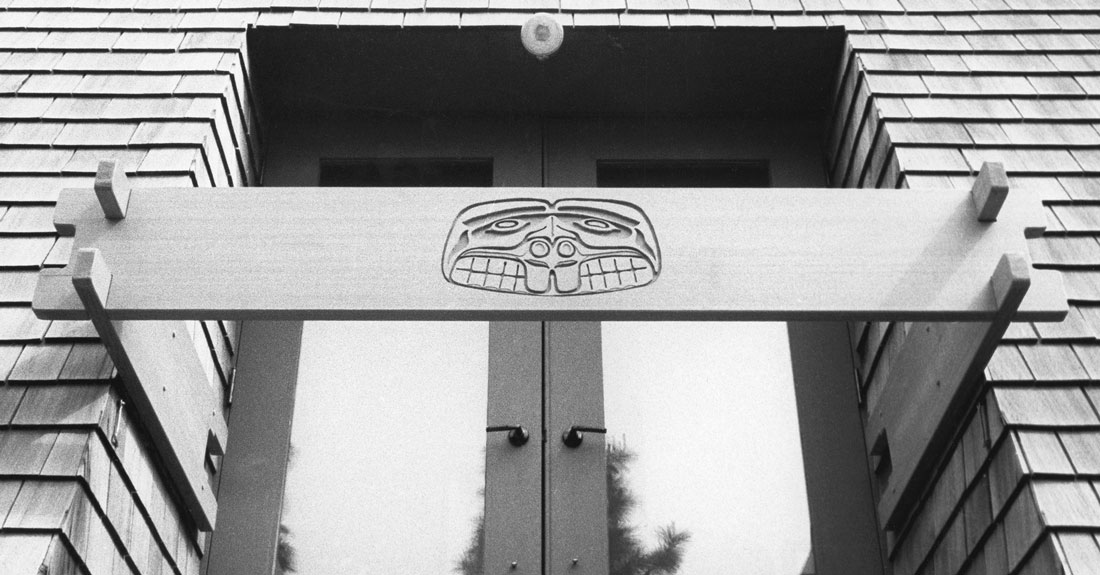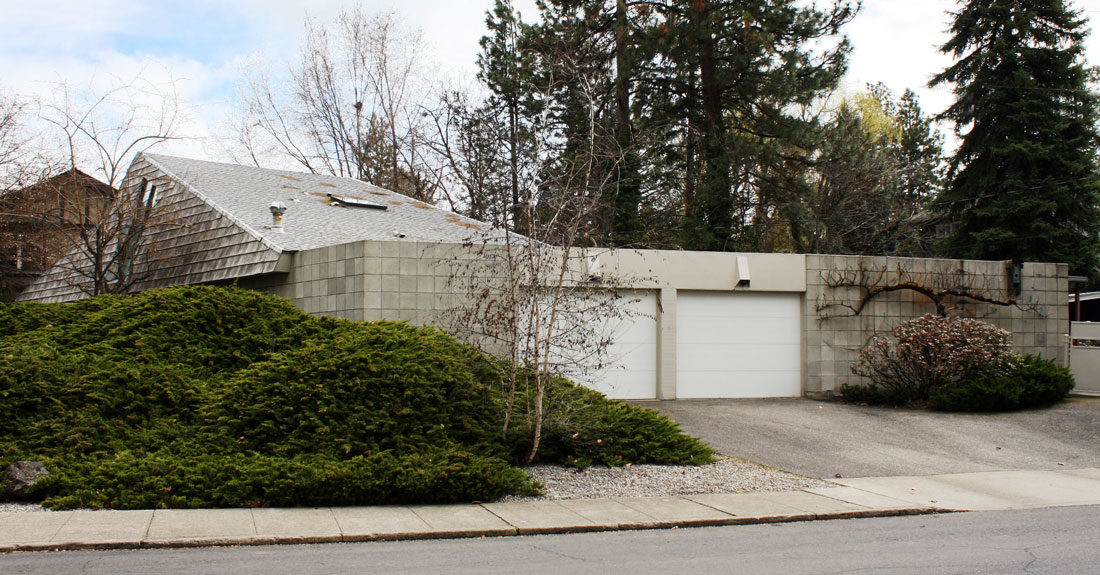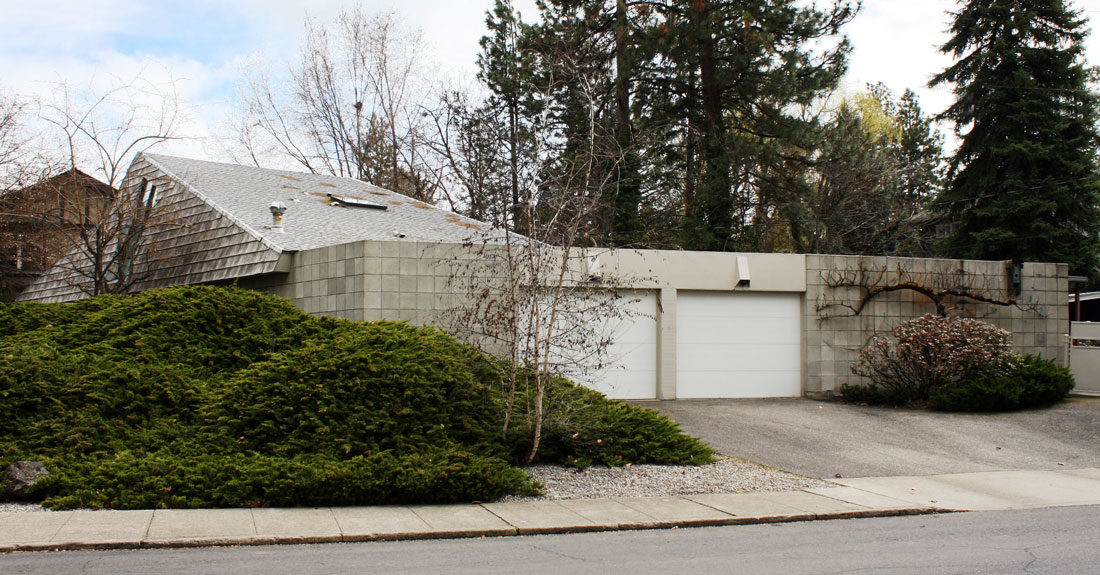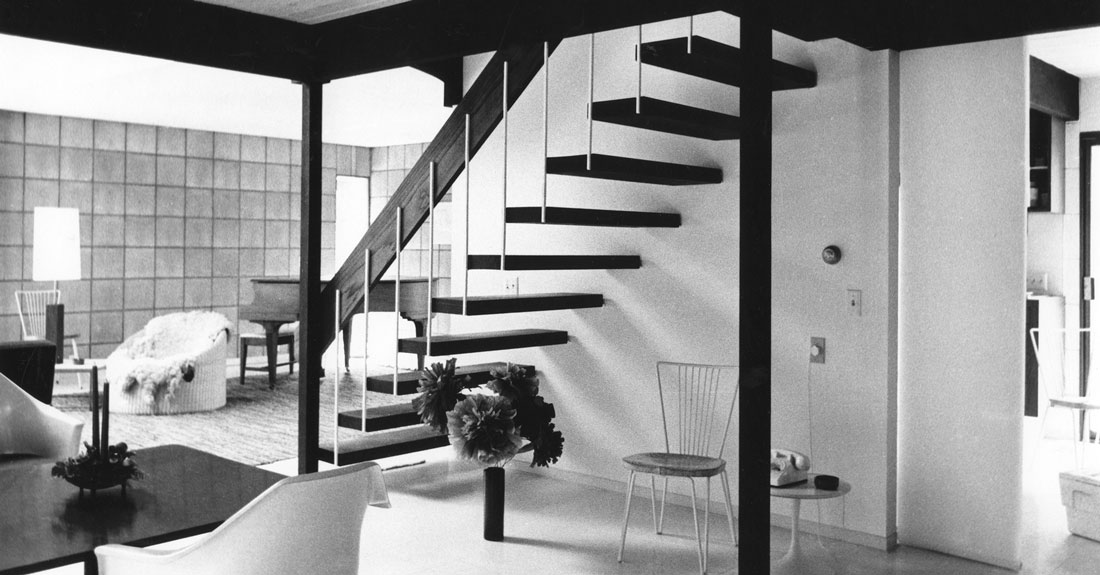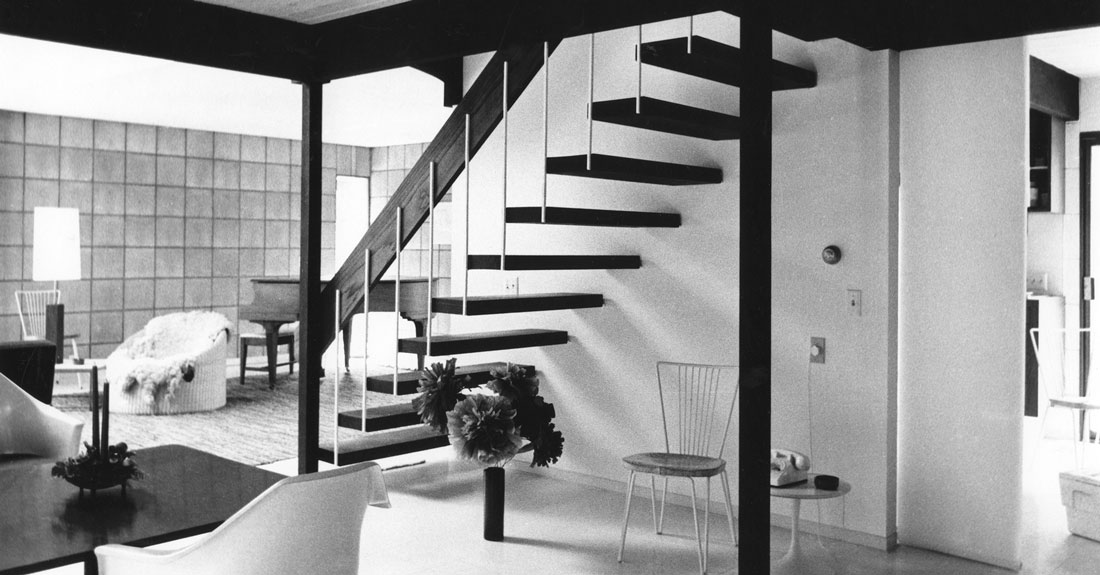 Property: Murray House
Built: 1965
Address: 611 West Sumner Avenue
Architect: Don Murray
The Don Murray house is designed in the Shed style, most often seen in residential architecture. Appearing in the late 1960s and 1970s, the style is named for its roof form, popularized by the iconic Sea Ranch residential development in northern Sonoma County, California. Sea Ranch is known for the environmental sensitivity displayed in its architectural design and site planning. The shed form of the roofs was intended to blend with the landscape – in this case a high bluff above the Pacific Ocean – while the rustic materials were thought to be more compatible with the natural features of the site.
Features of the Shed style include angled forms and features, including windows. Exterior walls are usually covered with flush board siding, applied horizontally, vertically, or even diagonally to follow the lines of the shed roof. Builder examples often used T1-11 siding, while high-style examples may be clad with cedar shingles. The junctions of the roofs and walls are smooth and simple, with little or no overhang. To retain their low profiles, most Shed-style buildings are no more than one-and-one-half stories in height. Entrances are often recessed and obscured from the street; windows tend to be a variety of sizes and shapes. Vertically or horizontally oriented narrow windows are common, as well as those that are angled to follow the slope of the roof line.
Don Murray was born in Walla Walla, Washington in 1920. Following graduation with a BS in architectural engineering from Washington State College in 1942, he served as a frogman in one of the Navy's Underwater Demolition Teams – forerunners to today's SEAL units. Murray's UDT 13 was one of four teams assigned to prepare the beaches of Iwo Jima for a USMC landing; he himself led the first wave of Marines onto Green Beach near Mount Suribachi, and was awarded the Silver Star for his action. As part of Funk, Murray & Johnson, which he joined in 1957, Murray's unique design aesthetic and visionary work led to a number of notable projects, in particular Holy Family Catholic Church (1962) in Clarkston, Richland Lutheran Church (1967), and Spokane's St. Charles Borromeo Catholic Church (1961). Murray died in Spokane in 2004.
Share this project!