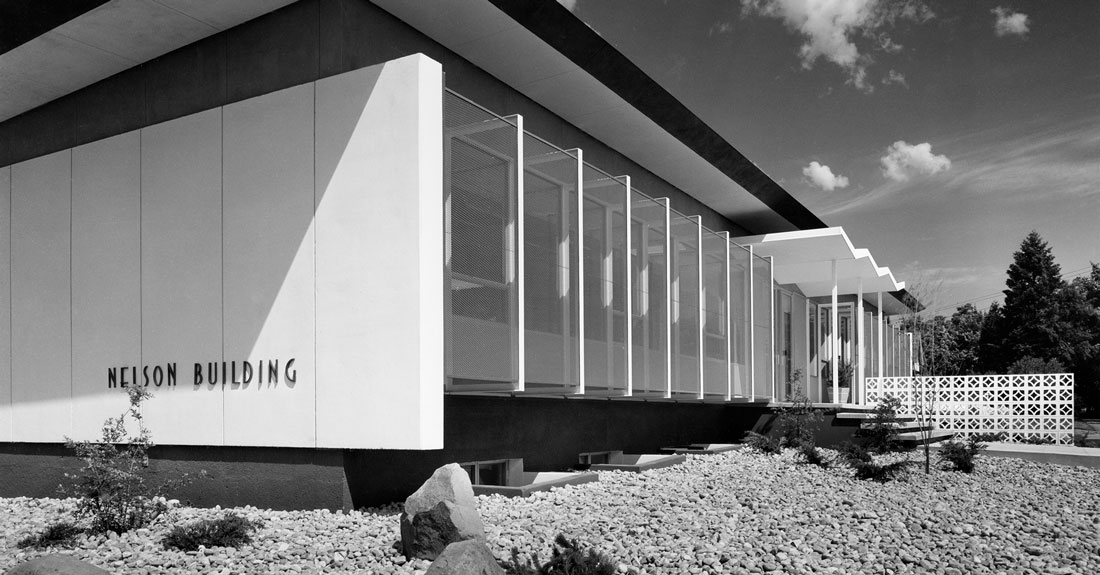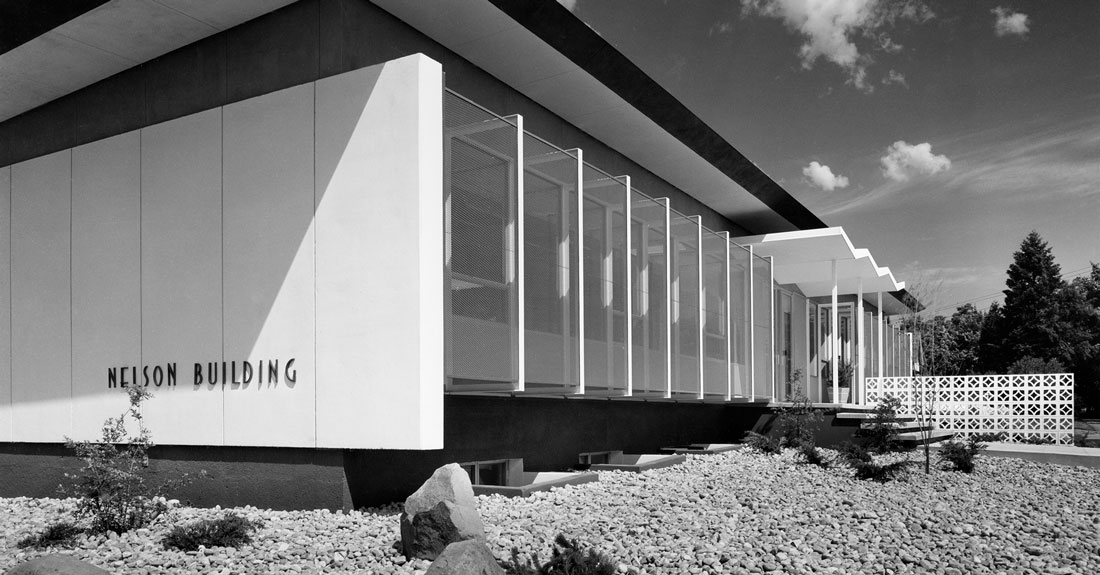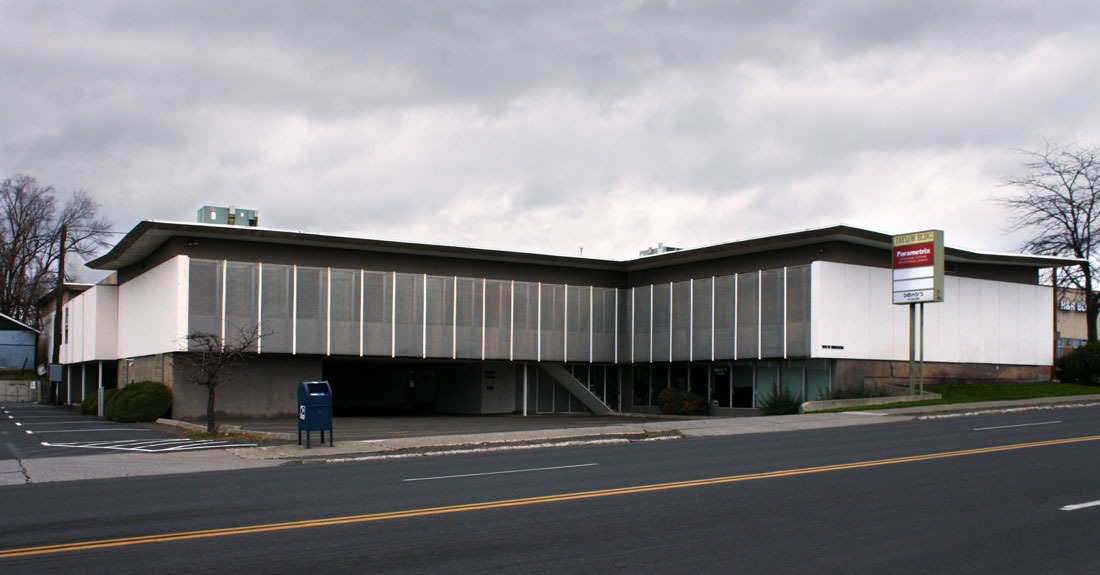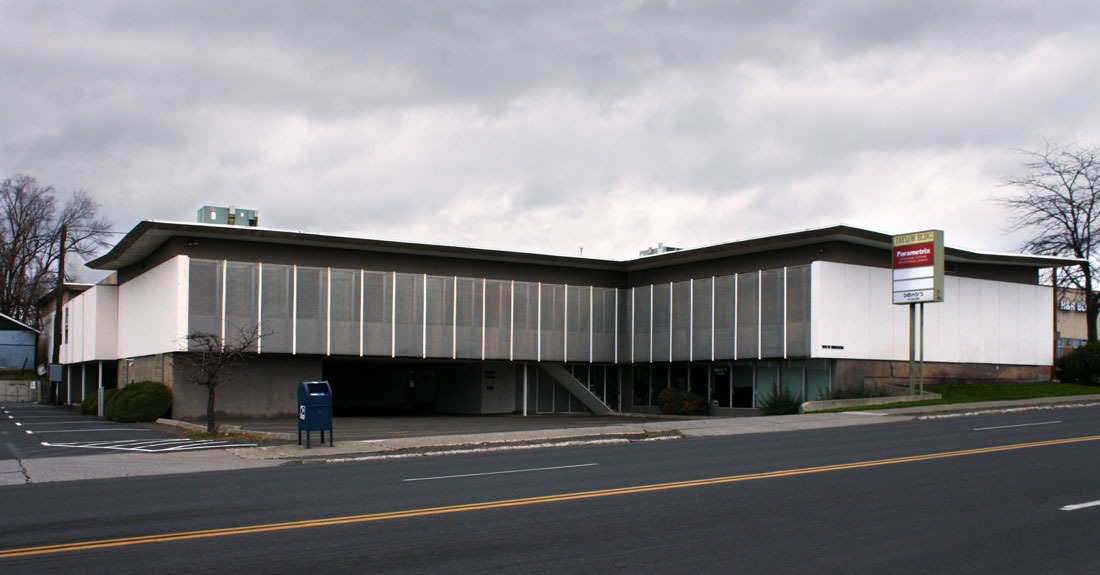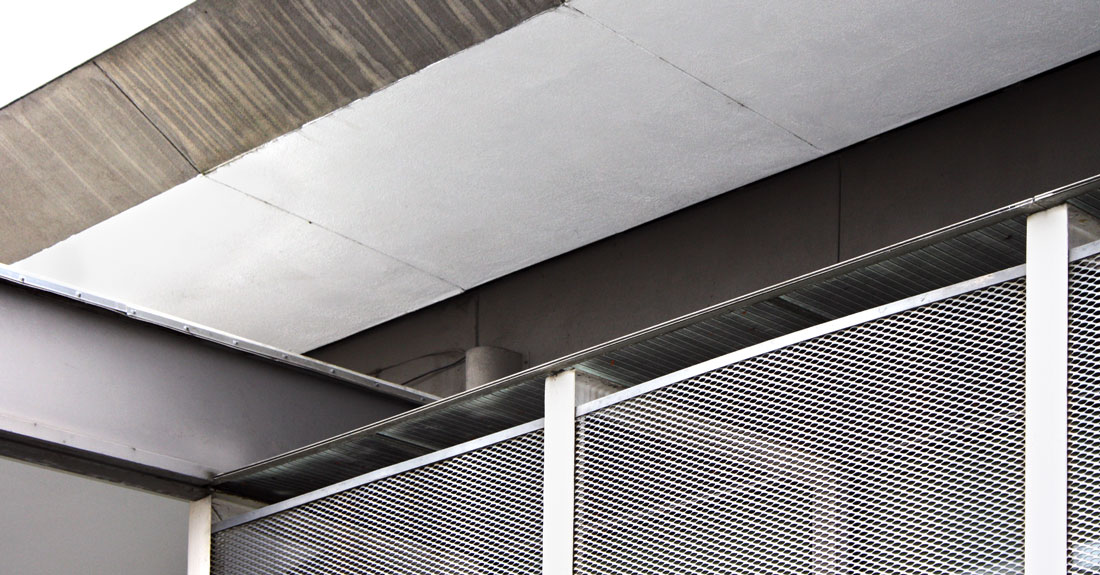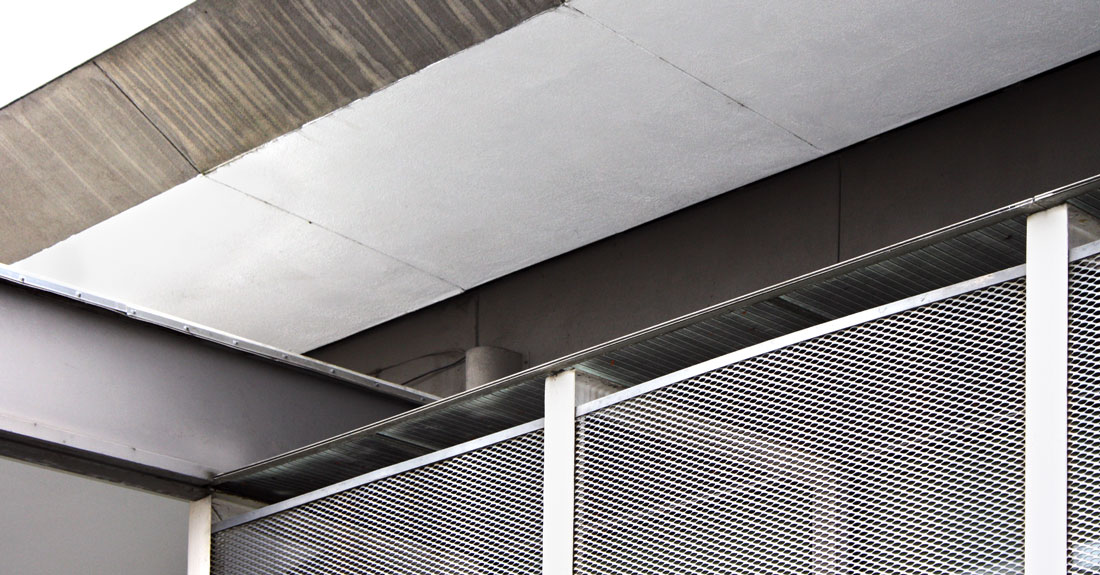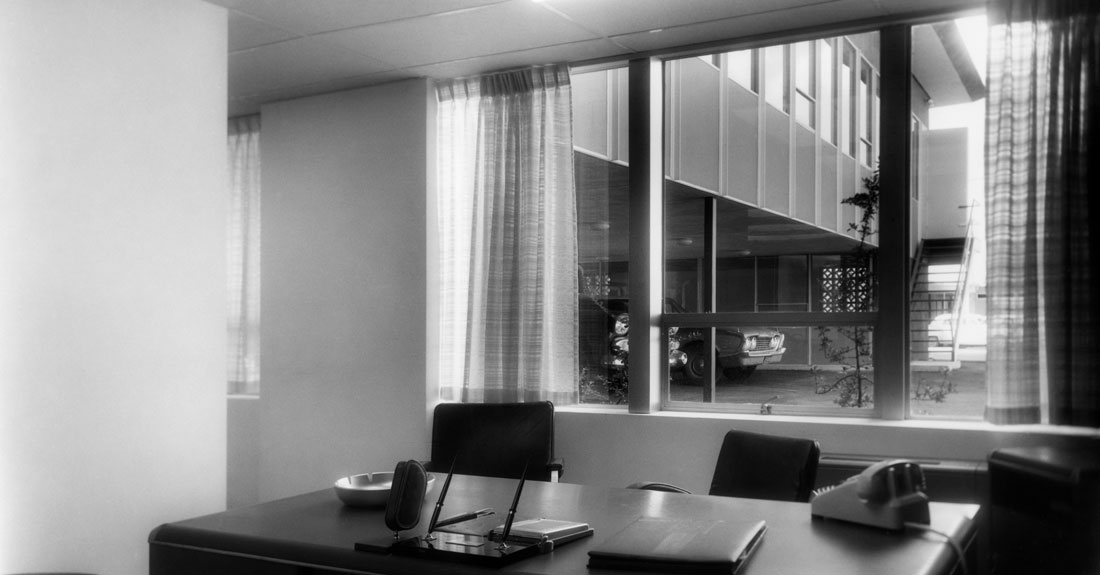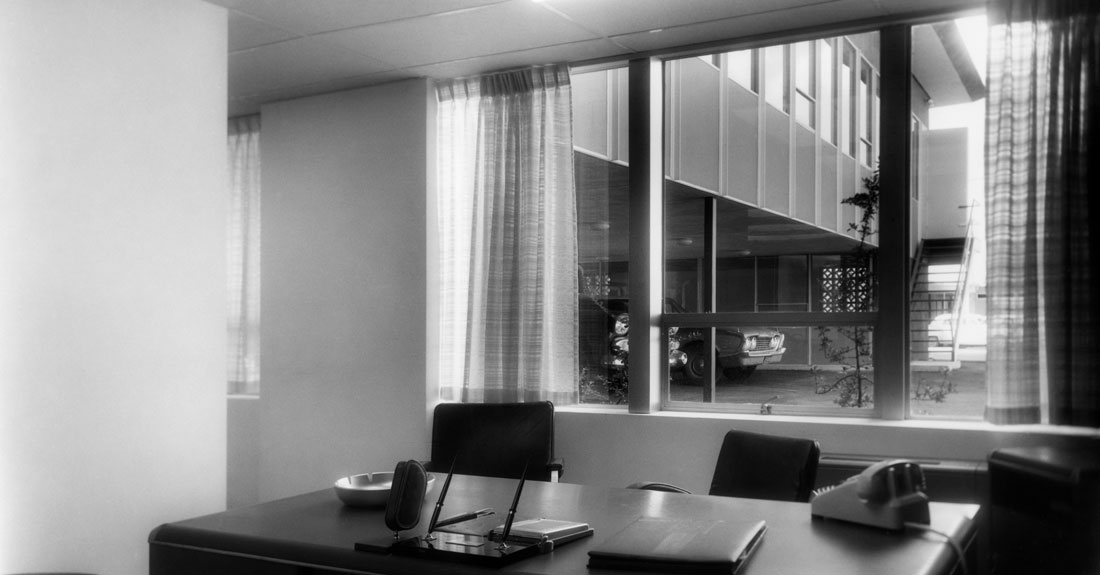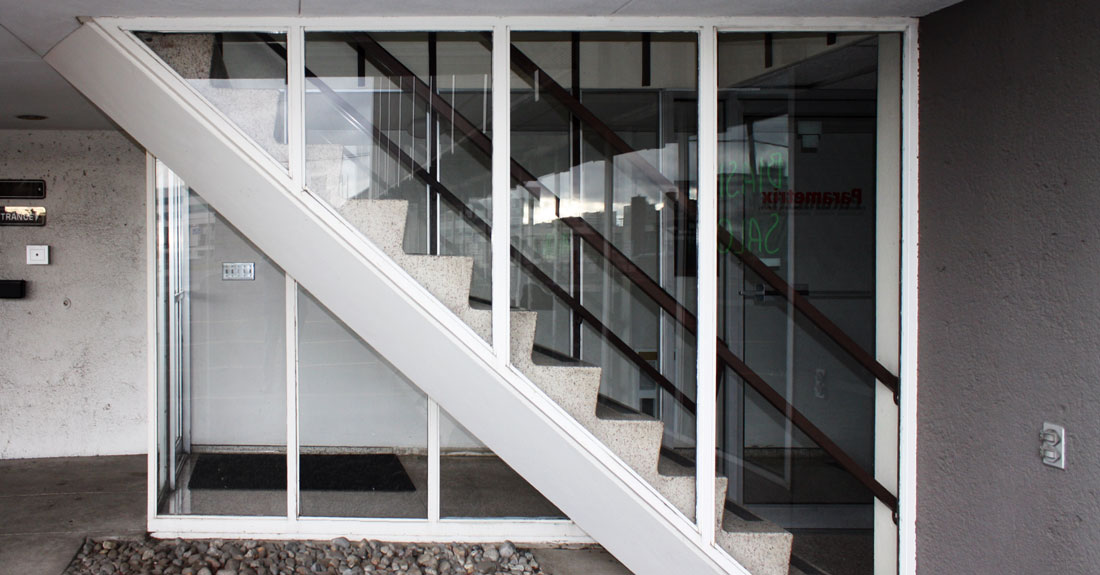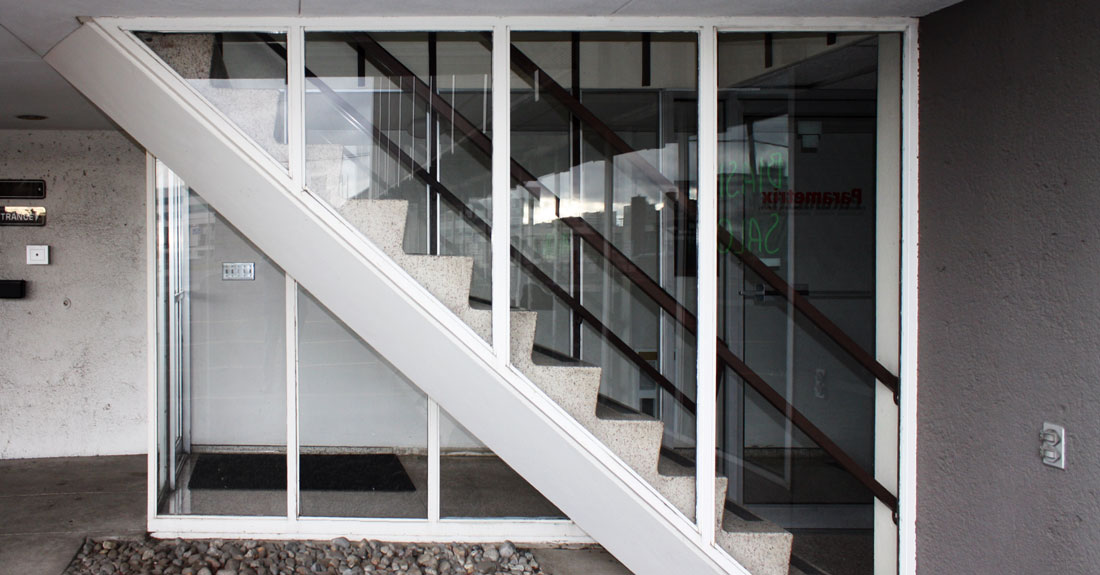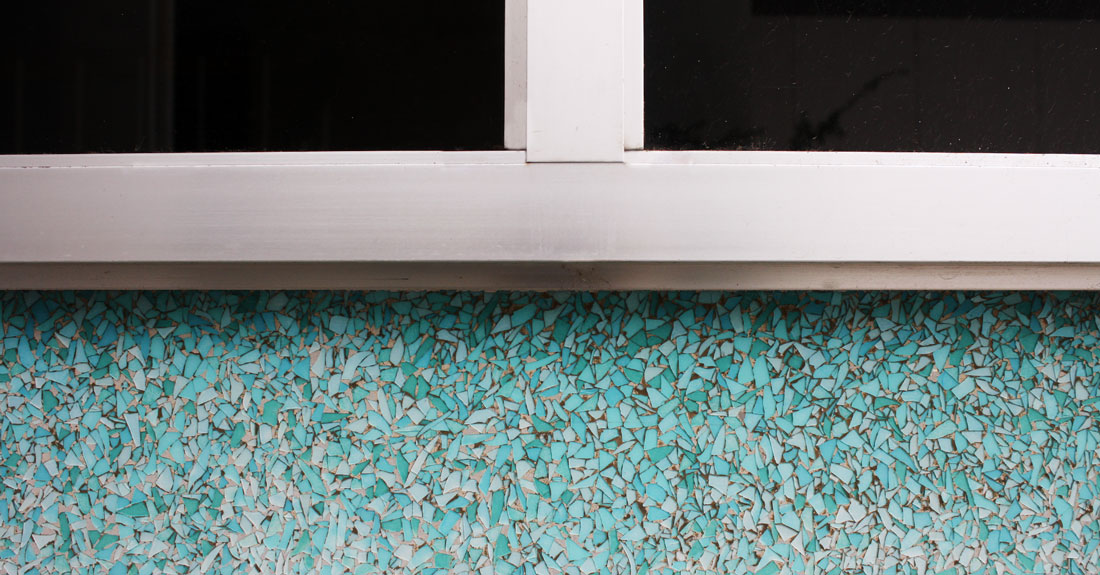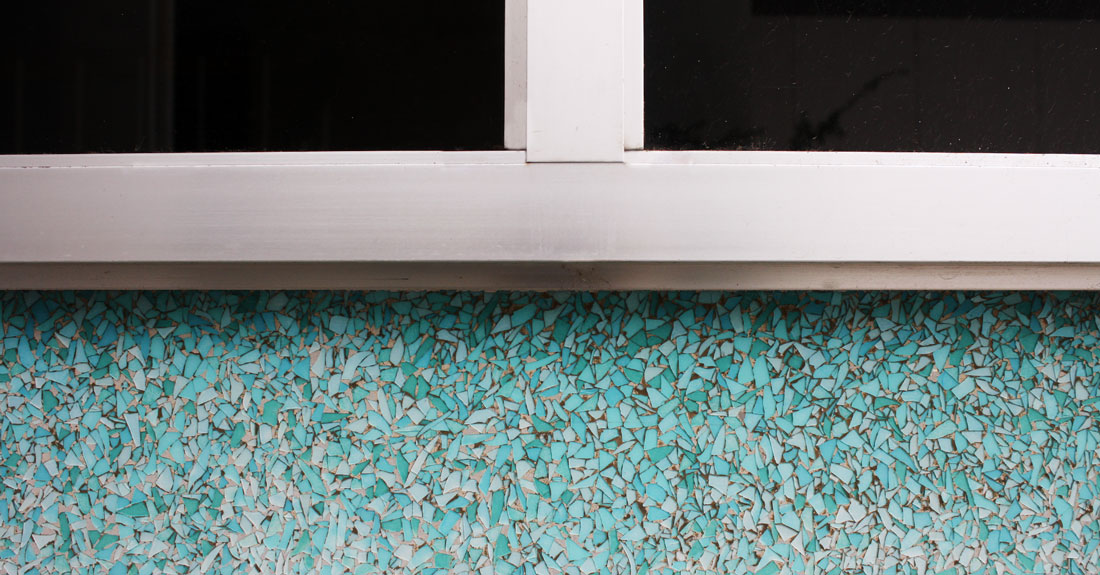 Property: Nelson Insurance
Built: 1960
Address: 106-108 West Mission Avenue
Architect: Funk, Murray & Johnson
The Nelson Insurance building was constructed in 1960 by Leonard J. Nelson; businesses housed there were variously known as Nelson Agencies Insurance Company, Nelson Investment Company, and Nelson Agencies, Inc. The building is a Modern structure whose form, materials, and workmanship convey its architectural meaning.
Features that connect the Nelson Insurance Building with post-war commercial architectural trends include the butterfly roof and overall horizontal emphasis of the building form, extended eaves, the recessed area under the eaves, the floating brise de soliel (screen wall) formed by the metal mesh panels, the extended wing walls of the concrete facades, and a recessed and/or open ground level. Modern materials include the composite panels seen on the north wing, precast concrete panels on the end walls, and aluminum framing for windows and doors. The texture and color of the building's materials – and the way they're combined – becomes the building's "decoration," another modern characteristic of its aesthetic.
Albert Harvey Funk, Edwin William Molander, and Carl Herbert Johnson formed Funk, Molander & Johnson in Spokane in 1944. Molander left the firm in 1956 to establish an independent practice; when Donald Howard Murray became a partner in 1957, the practice was renamed Funk, Murray & Johnson. Over its 40-year existence, the firm created some of the Inland Northwest's most iconic – and visually arresting – buildings, particularly Spokane's St. Charles Borromeo Catholic Church (1961), Holy Family Parish Catholic Church in Clarkston (1962), and Richland Lutheran Church (1967). They're also known for the design of the 1945 Garland Theater in Spokane and their collaboration with Spokane architects Culler, Gale, Martell & Davis on the design of the Federal Building in Richland, Washington (1965).
Share this project!