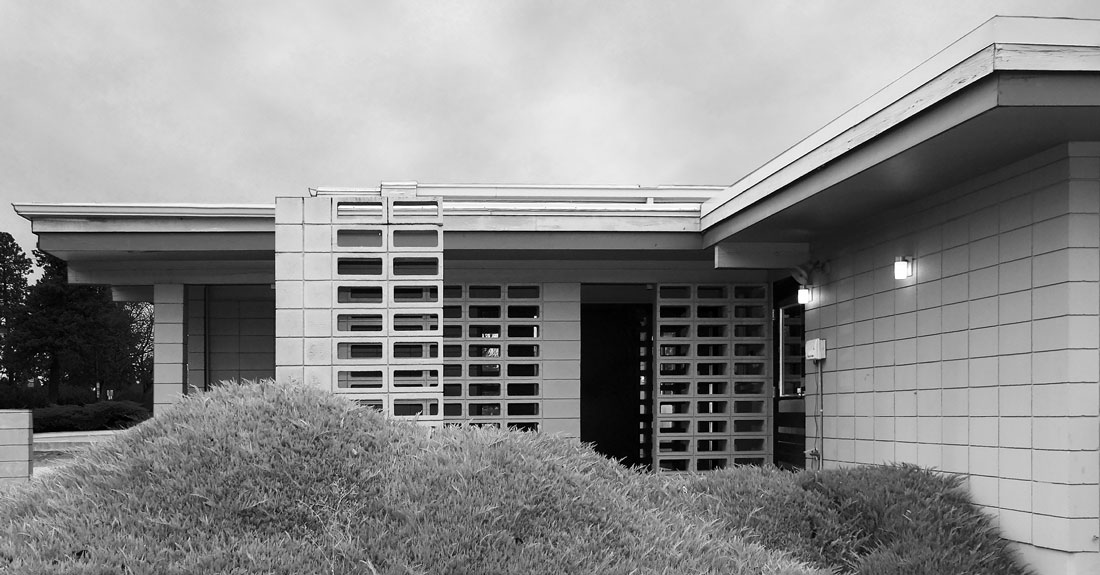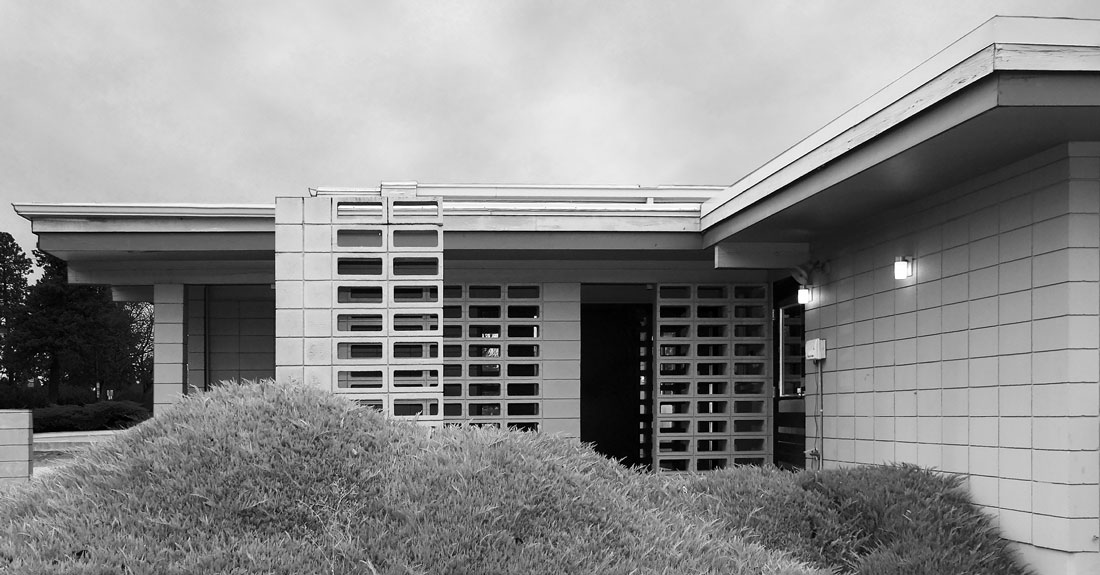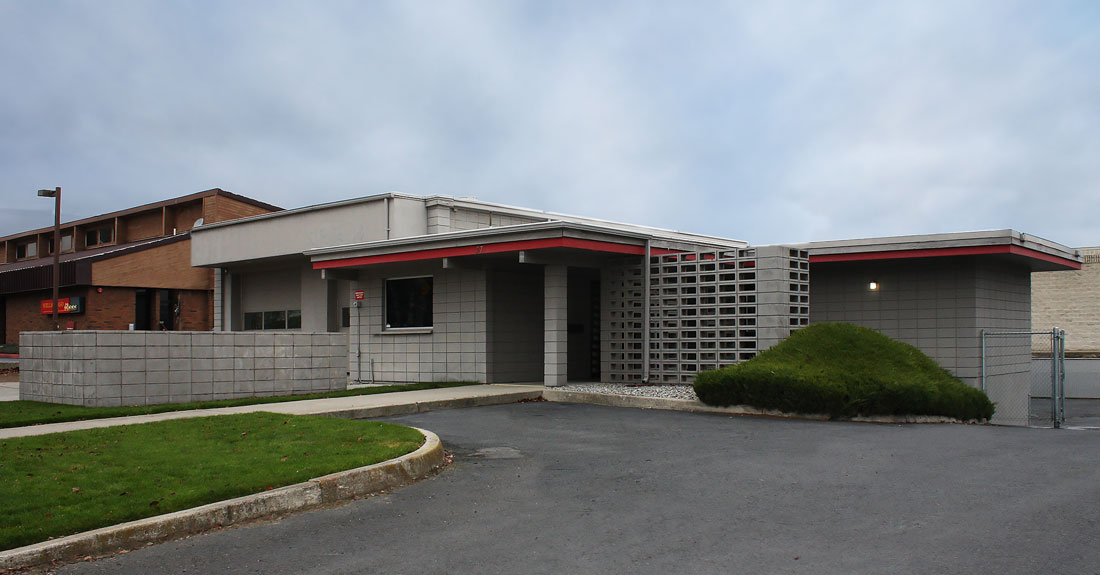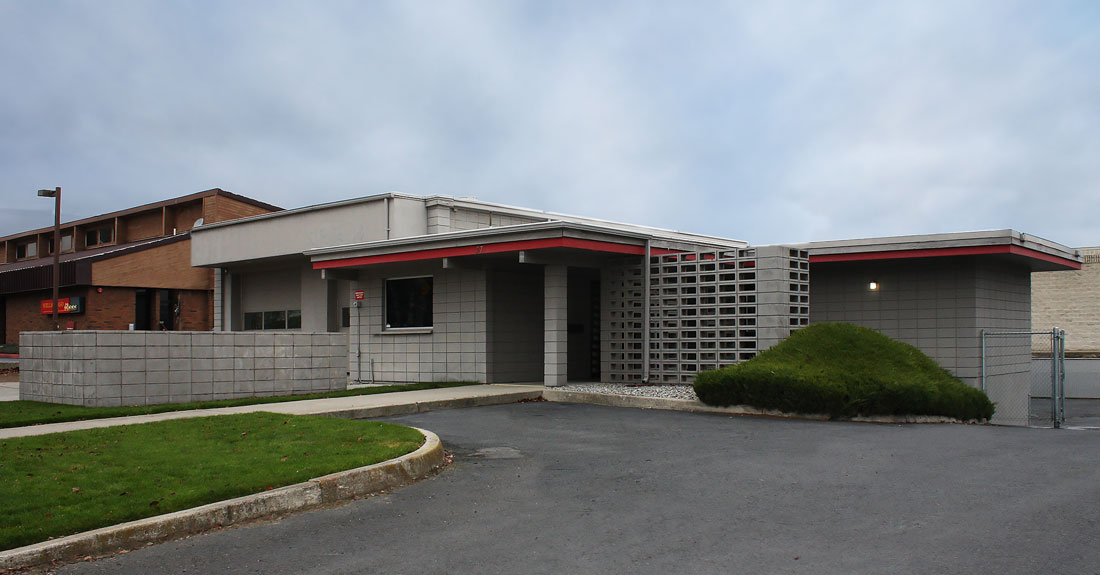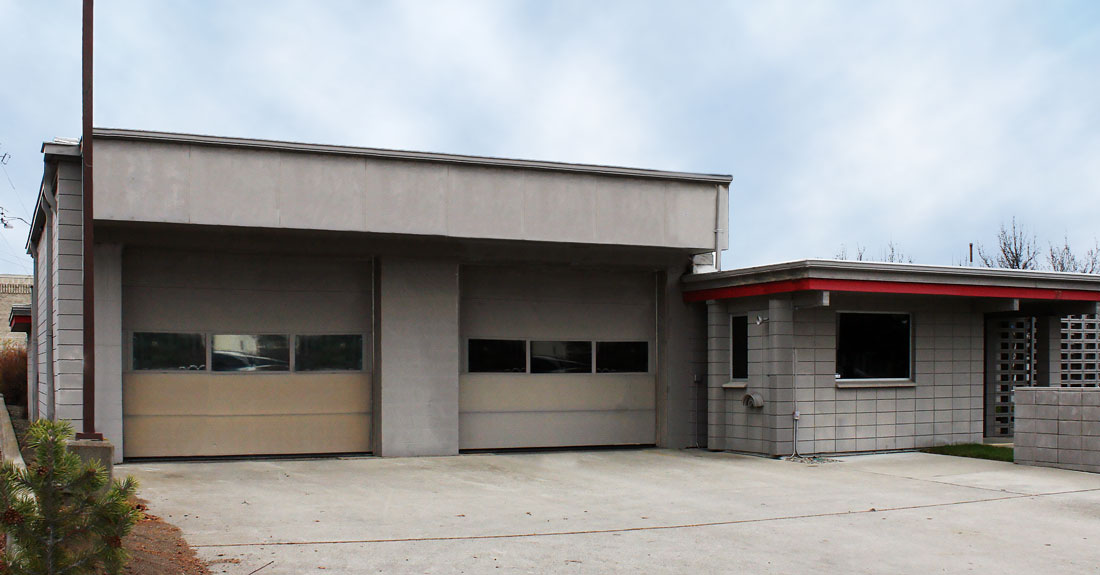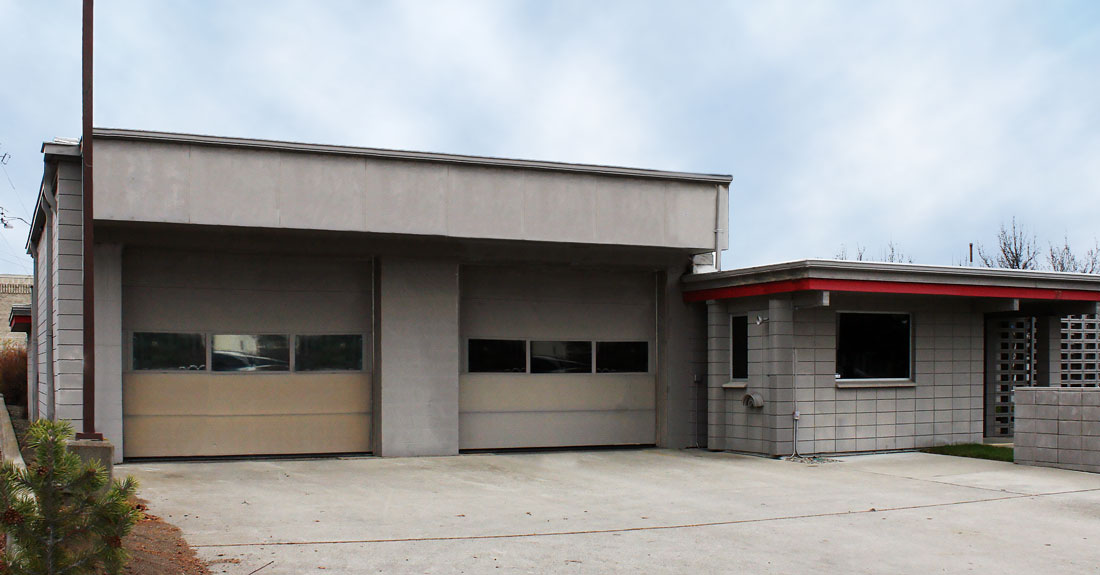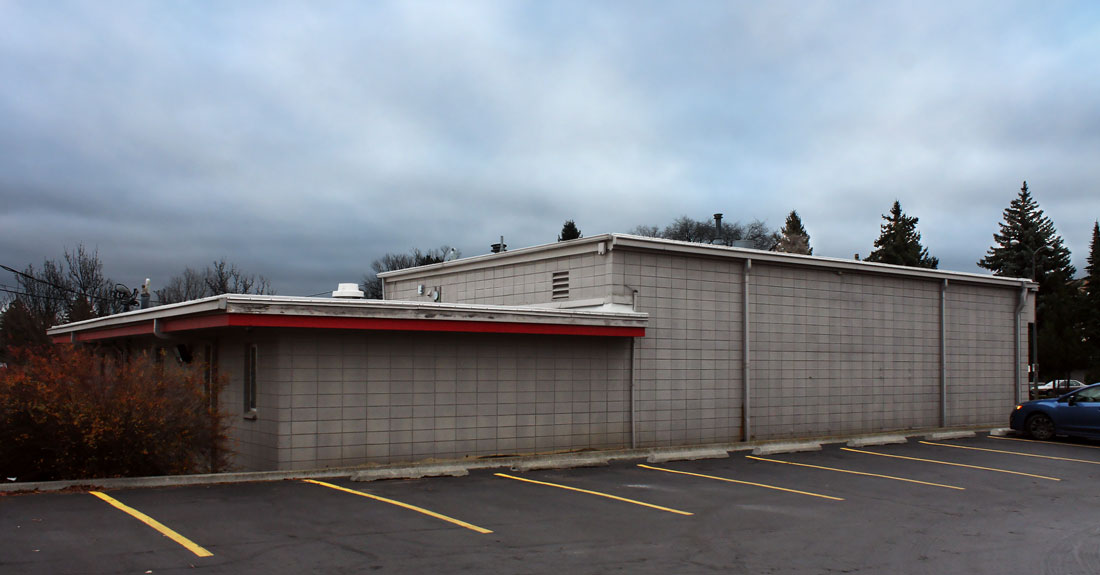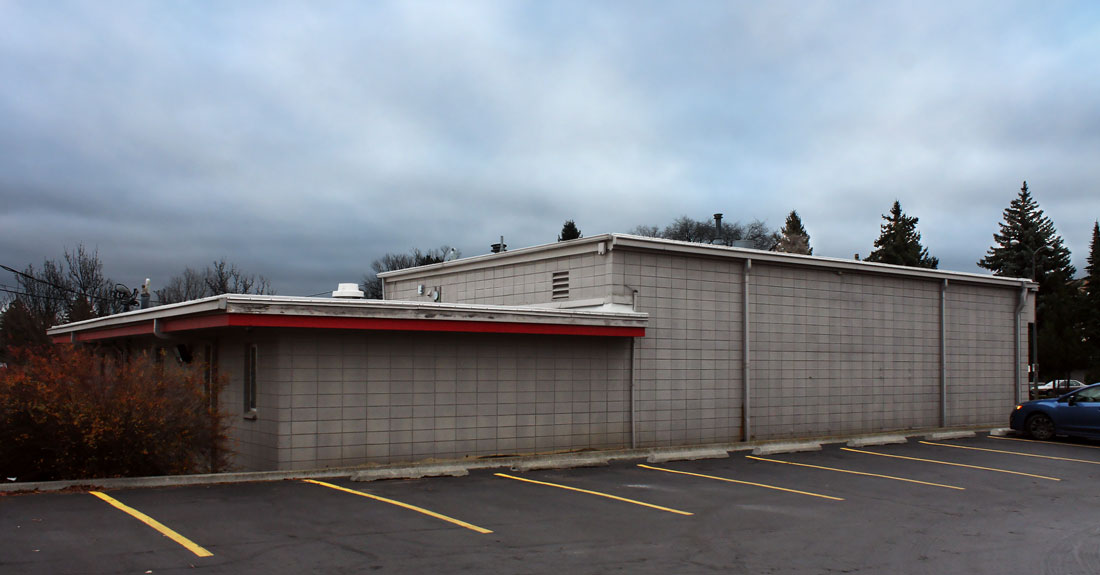 Property: Fire Station #18
Built: 1970
Address: 37 East Cozza Drive
Architect: E. Norman Sylvester
The site on which Fire Station #18 is located was once Calkins Air Field and Terminal, established in 1940-41 for use as a private airfield. Claude Calkins had amassed some 800 acres in the northeast quadrant of the intersection of Division Street and Francis Avenue, which was outside the city limits at that point, to develop the field, which was also used for training flight instructors once World War II began. Gus J. Cozza, a Spokane builder who had made his fortune building residential properties in the 1950s, obtained the property with the goal of establishing a shopping center. Cozza also owned a boxing gym in the downtown area. A 1954 article in Sports Illustrated reported that profits from his boxing promotions were intended, in part, to raise money to complete the first section of a new grandstand at Ferris Field, the home of the Spokane Indians.
Fire Station #18 is a modest building. It is constructed of concrete block (concrete masonry units), an economical building material that became popular after World War II. A concrete screen wall, also a popular use of this material, provides architectural embellishment. The gray concrete of this utilitarian building is brightened by the use of a red band below the cornice.
Architect Ernest Norman Sylvester, who designed the building, was born August 28, 1925 in Portland, Oregon and attended North Central High School in Spokane. Following service in the Army during World War II, Sylvester worked as a draftsman for Dean L. Donaldson and G. A. Pehrson and for Victor Louis Wulff from 1947 to about 1962. In 1962 he formed a brief partnership with Laurel E. Carlsson, after which he formed his own firm. Sylvester's work was published in Architectural Forum in 1955. In 1959, he was awarded a patent for a "Solar Penetration Indicator," a device to measure solar penetration in a building using a scale model. In addition to his architectural practice, Sylvester and his wife Evelyn brought Boehm's Candy Kitchen to Spokane and were among the original founders of the 49 Degrees North Ski area. Sylvester died in 1986 when his private plane crashed on the way home from a job site.
Share this project!