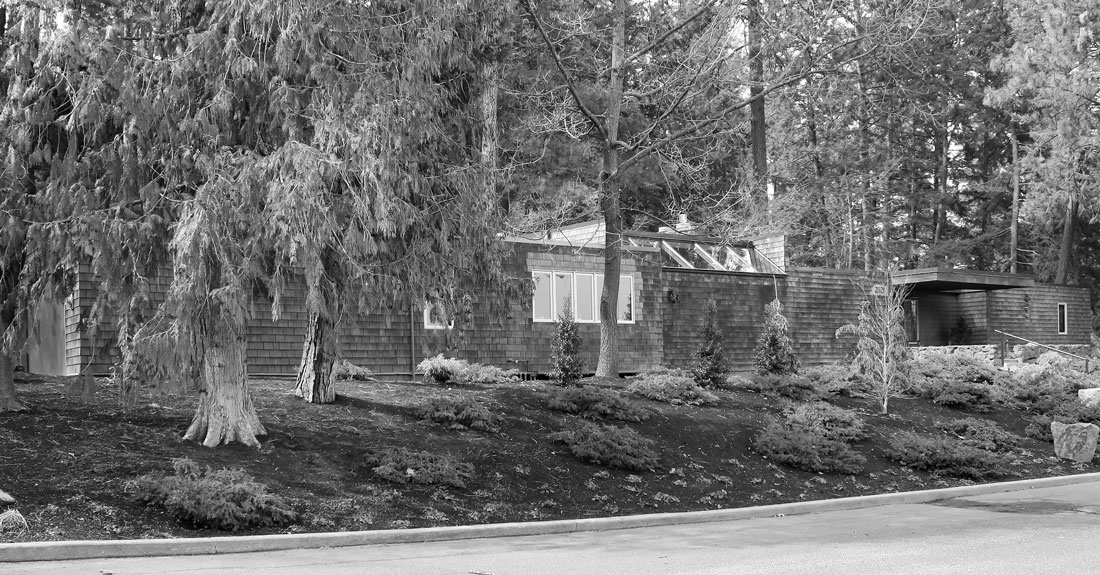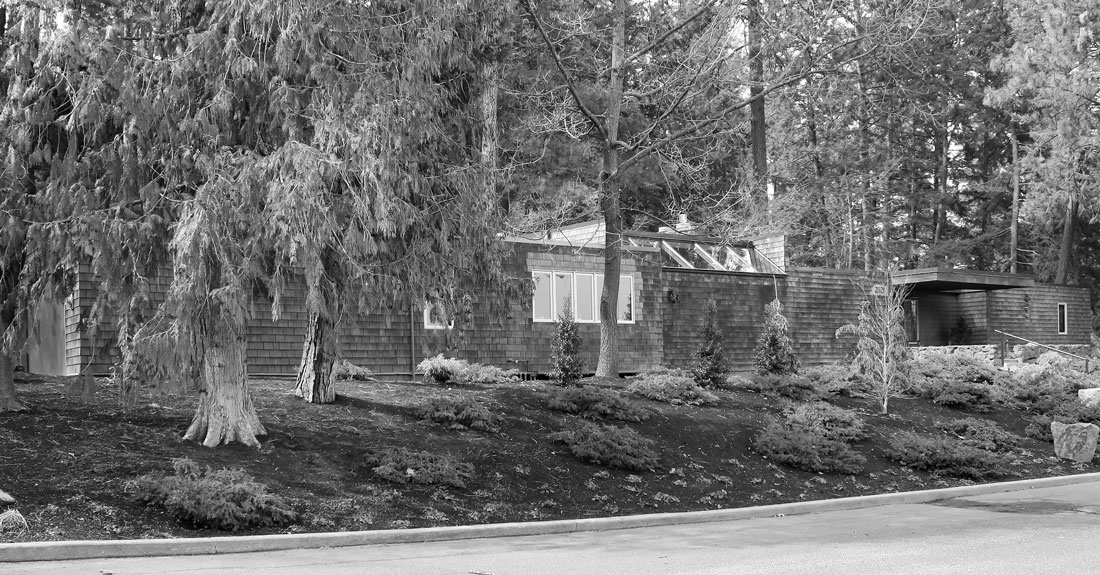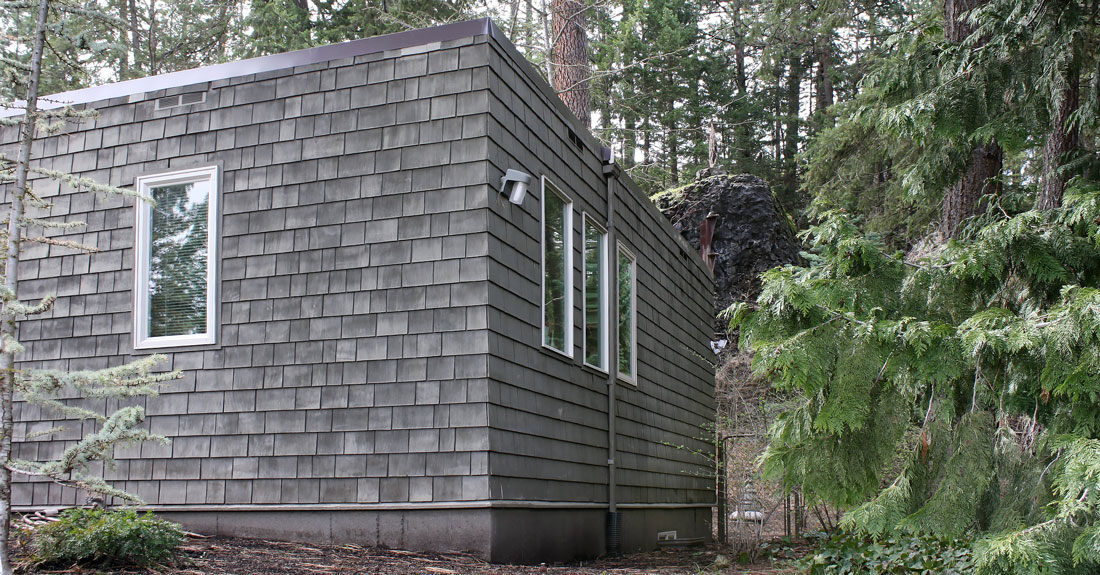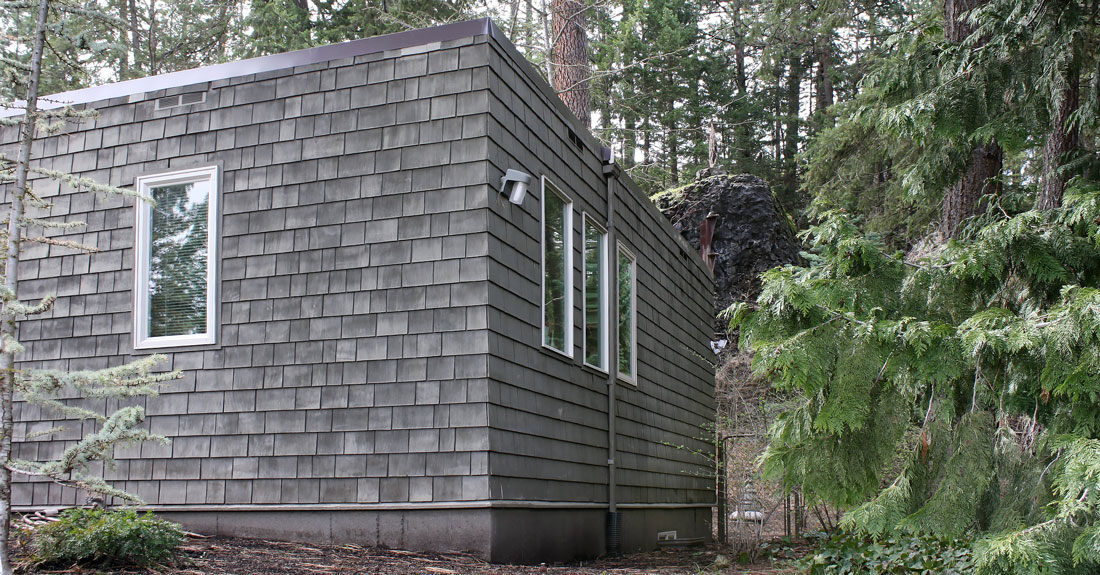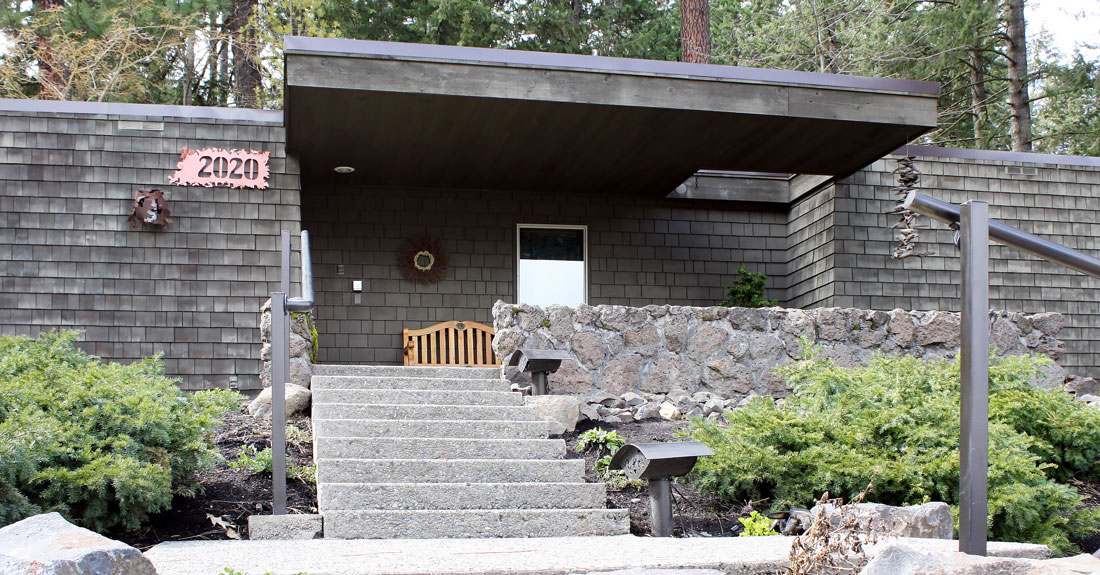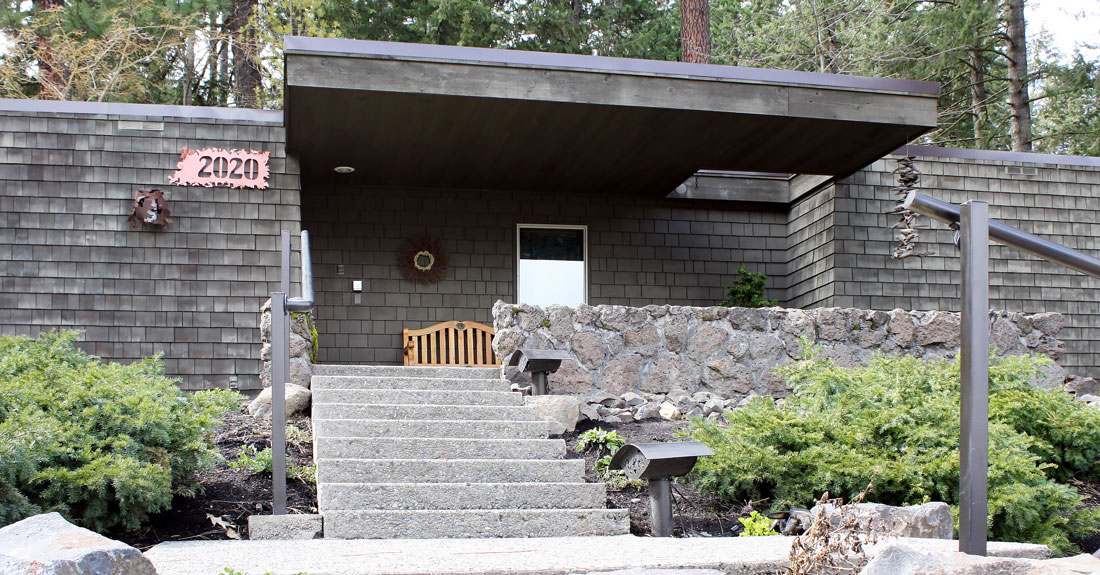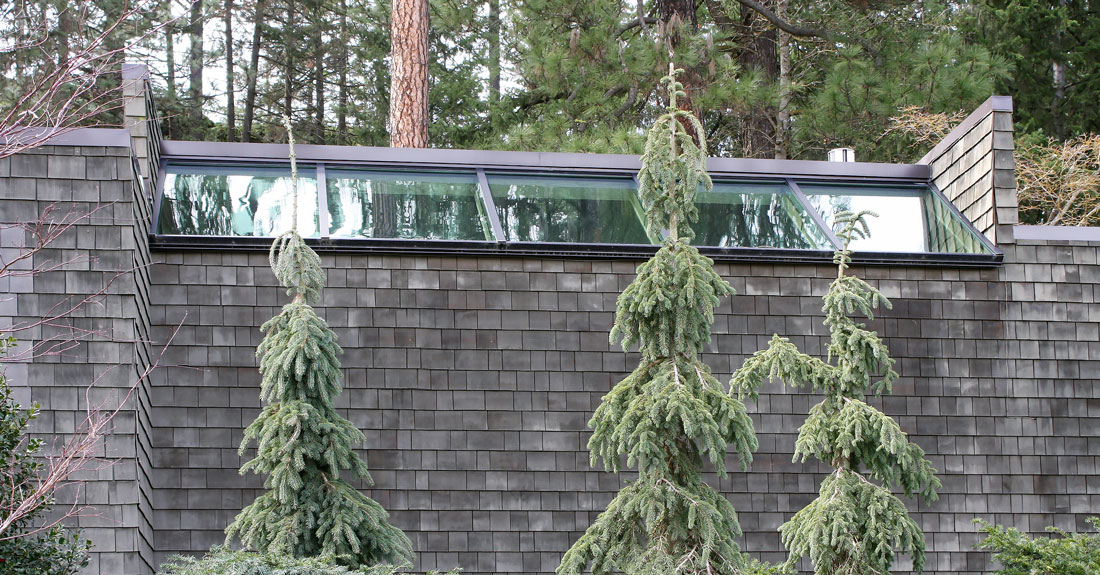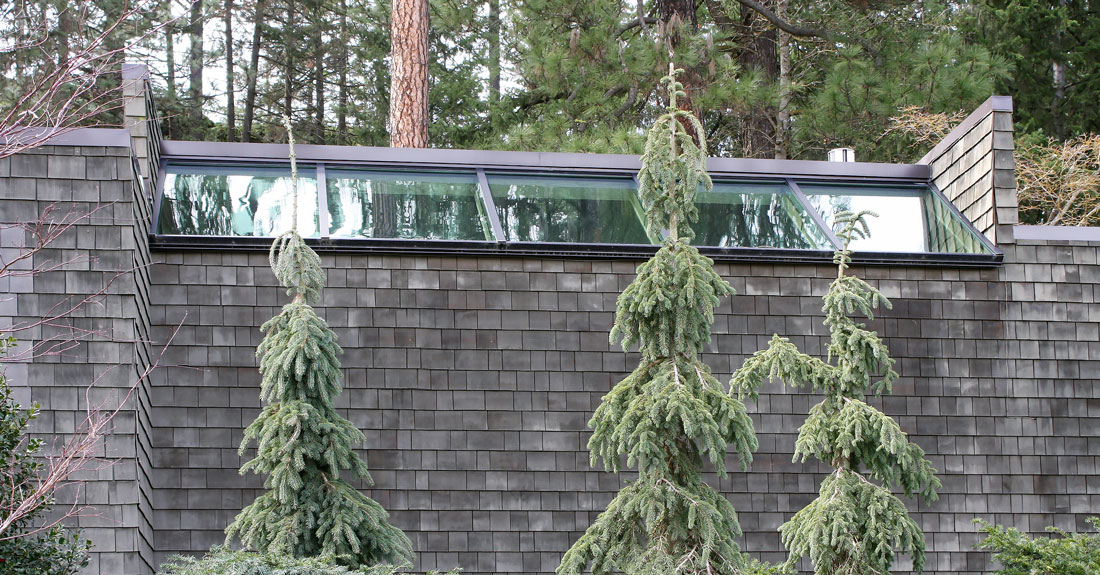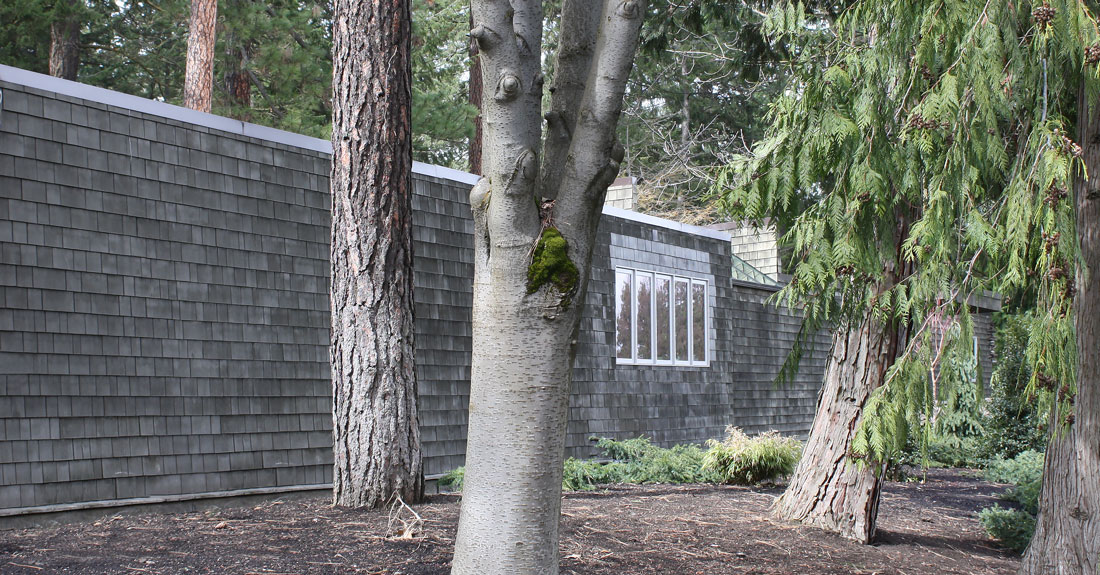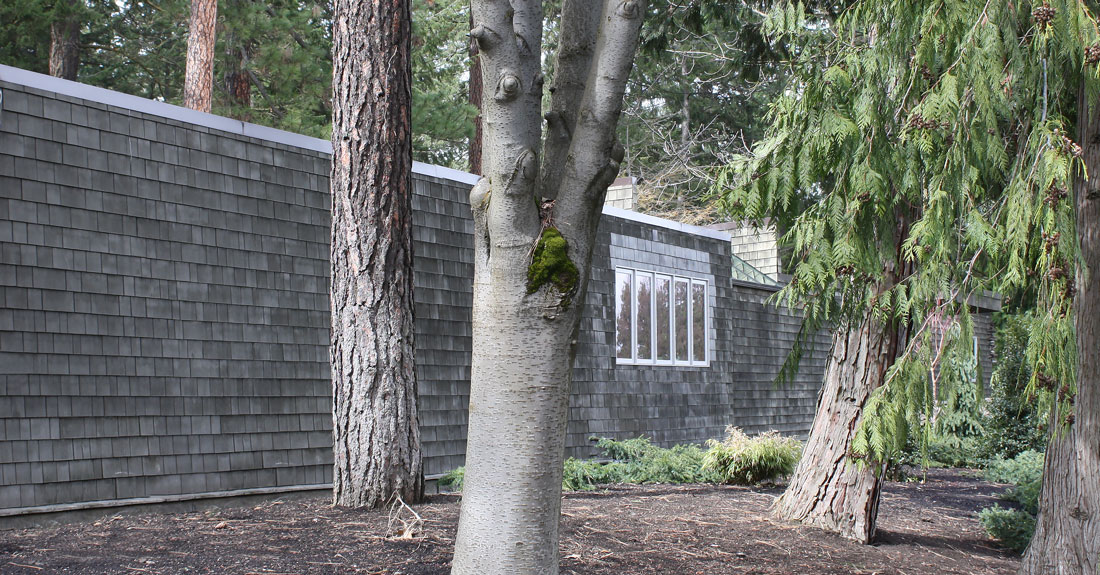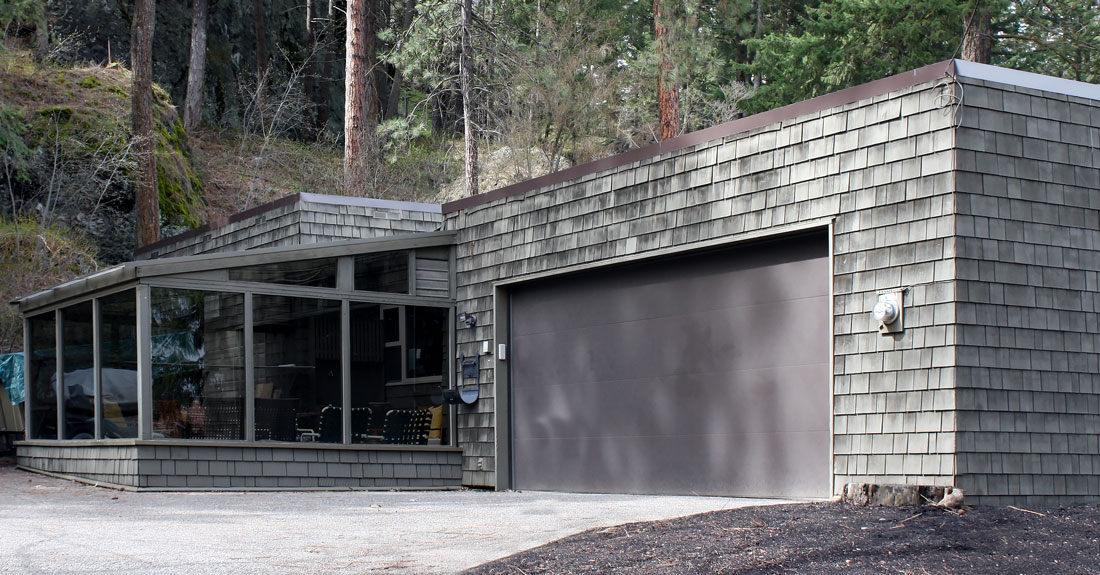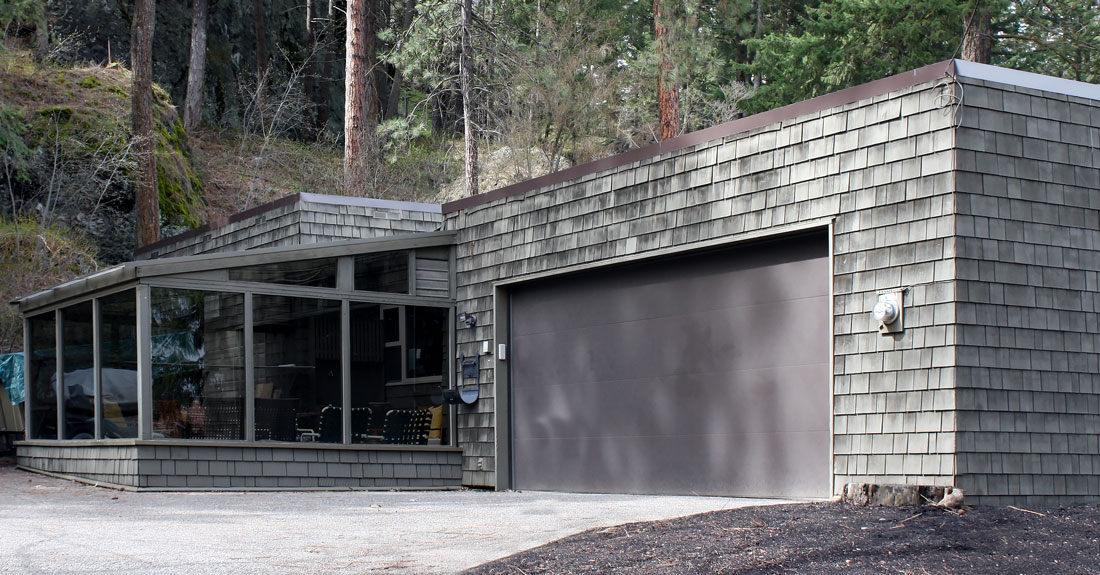 Property: Matthews House
Built: 1971
Address: 2020 South Mt Vernon Street
Architect: Moritz Kundig
The William Matthews house is designed in what was often called the "Contemporary" style in the 1950s and 1960s. A Contemporary-style house offered few traditional stylistic features or details, relying on overall form and simple modern details to convey its style. Materials also could play an important role, where the color and texture of the materials lend richness, complementing the composition. Contemporary houses were often designed by architects and were considered "high style," in contrast to the more common Ranch-style home of the era. Common features include slightly sloped or flat roofs; overall asymmetry; expansive window walls; and the use of clerestory windows under the eaves where privacy was important.
The Matthews house differs from the typical Contemporary house in that there are few windows, relatively speaking. A solarium at the south end and a skylight on the east side of the center of the house admit light. The space to the rear is wooded and backs up against Lincoln Park, which rises above it, limiting the light on this exposure as well. However, the linear configuration of the house translates into a shallow depth, allowing light to more easily reach the interior of the rooms.
Born in Switzerland in 1925, Moritz Kundig graduated from the Eidgenössische Technische Hochschule (ETH) in Zürich with a Dipl. Architekt ETH in 1951. He arrived in Spokane in 1955, joining the Ken Brooks-Bruce Walker joint venture then working on the design for the new Washington Water Power Central Service Facility. In 1956, after winning fourth prize in a national competition to design the Cowboy Hall of Fame and Museum in Oklahoma City, he joined Walker, McGough and Trogdon full time. Two years later, Kundig began working for McClure & Adkison; by 1962 he was on his own. Kundig taught fourth- and fifth-year design at the University of Idaho from 1963 to 1964. With architects Ron Tan and Dale Brookie, he formed Tan Brookie Kundig in 1973, which merged with Trogdon Smith Grossman to create NAC Architecture in 1979. Today, the firm has offices in Spokane, Seattle, Los Angeles, and Shanghai.
Share this project!