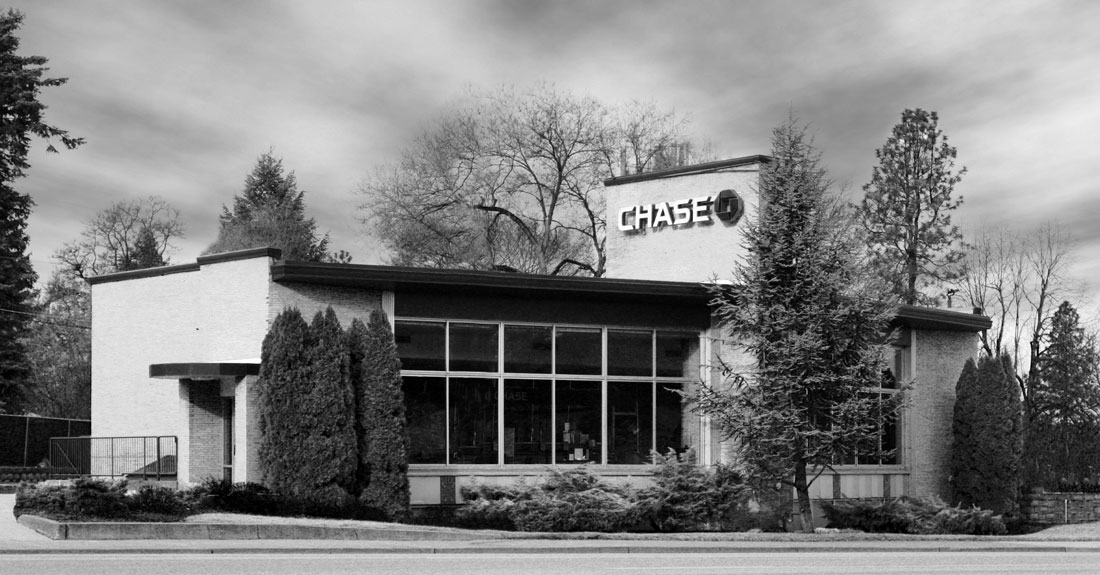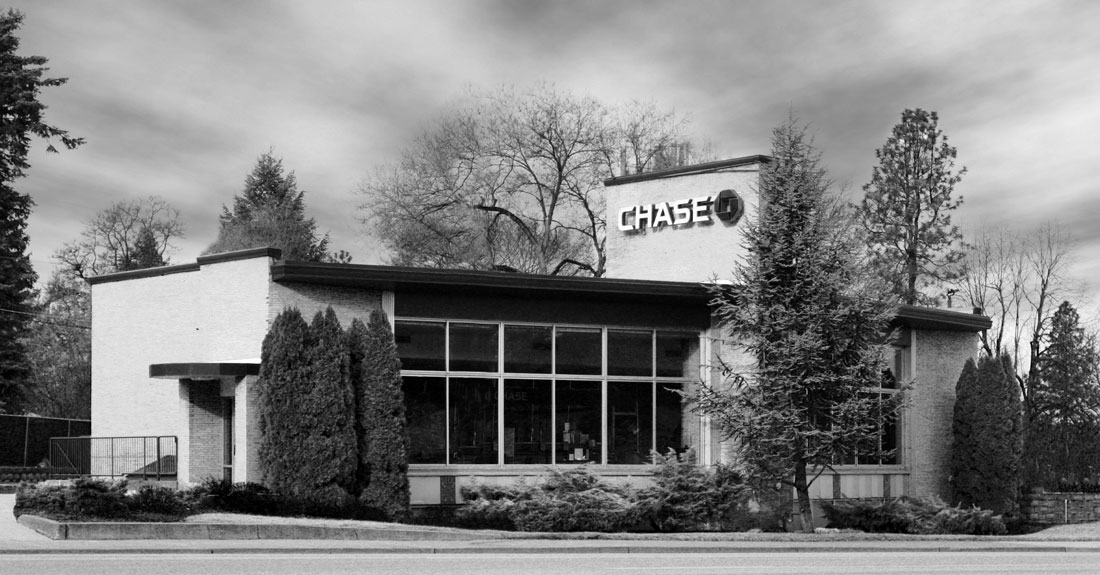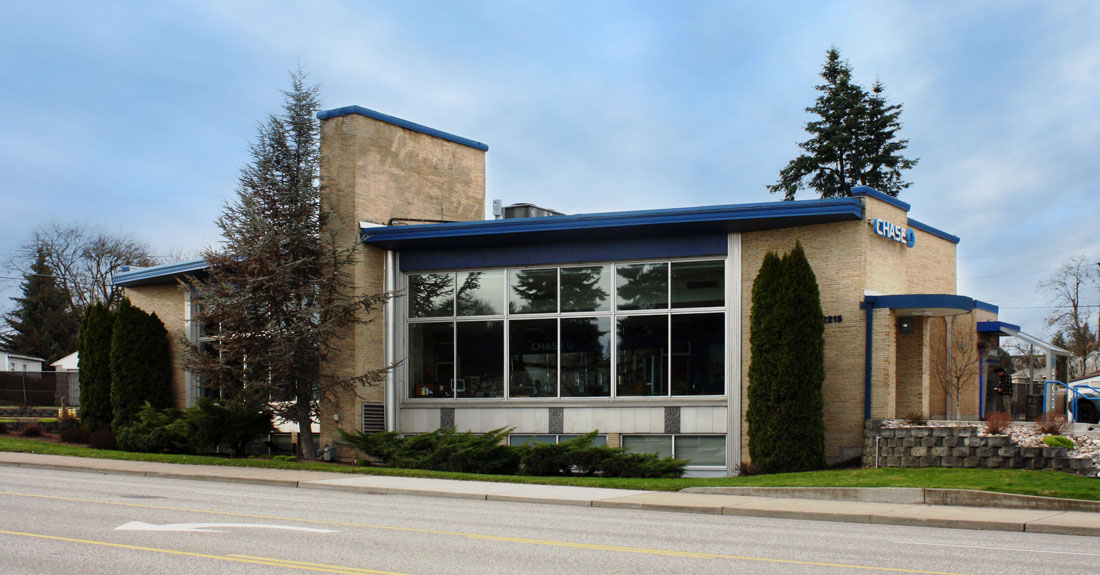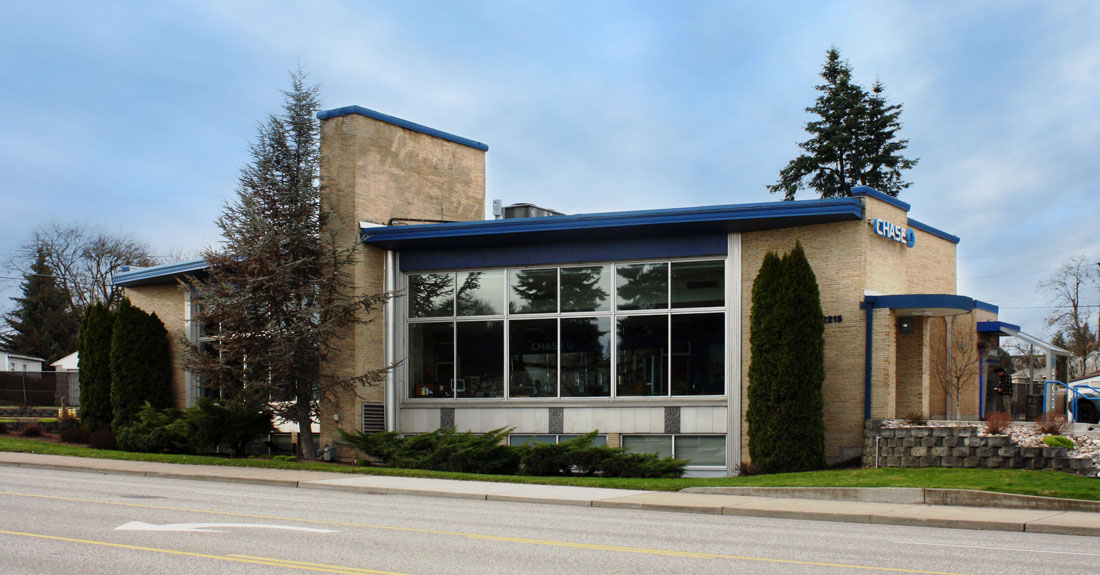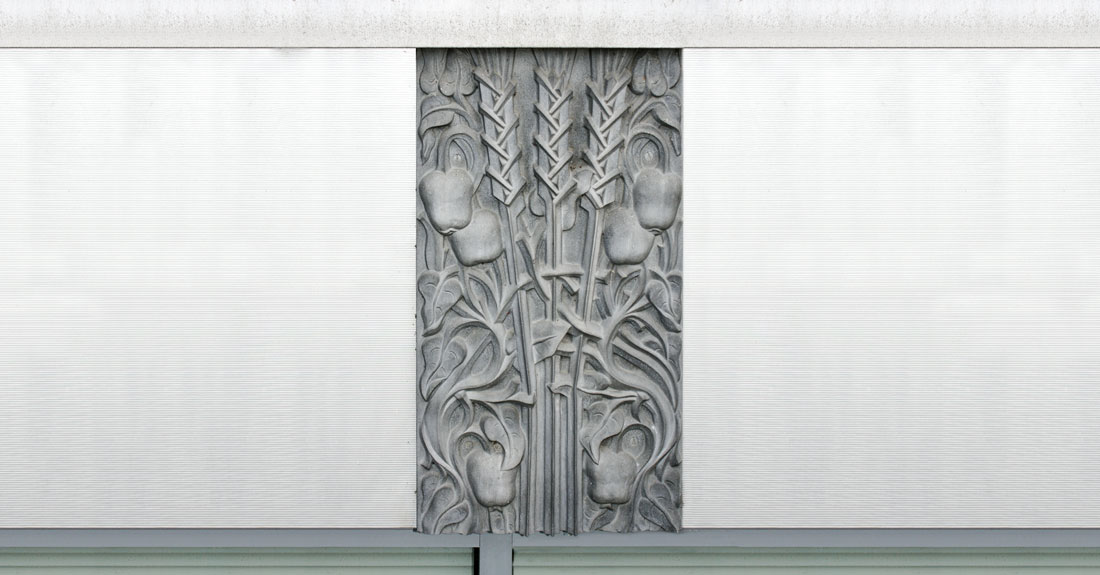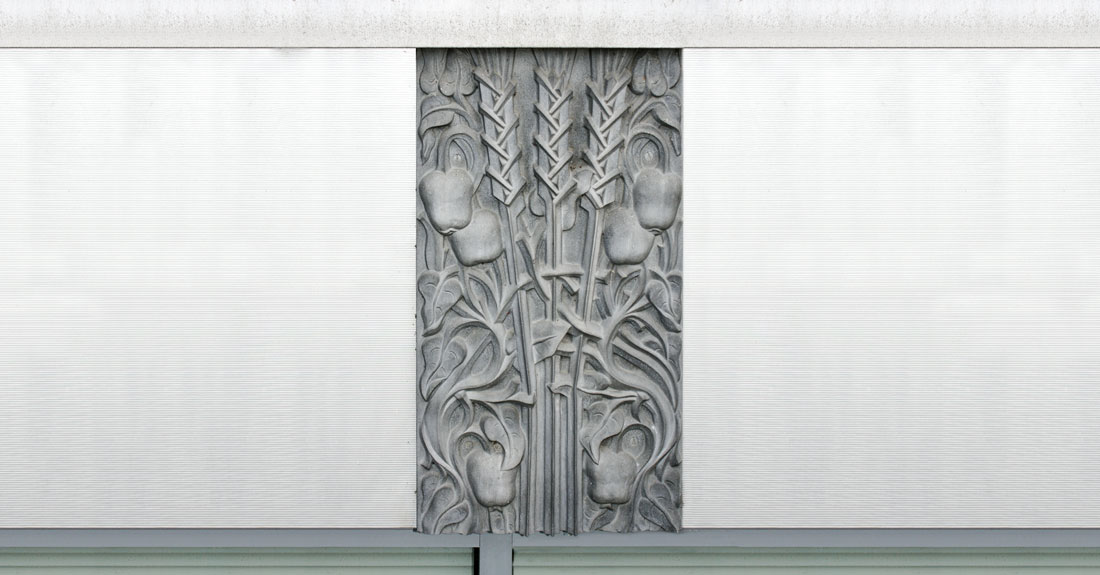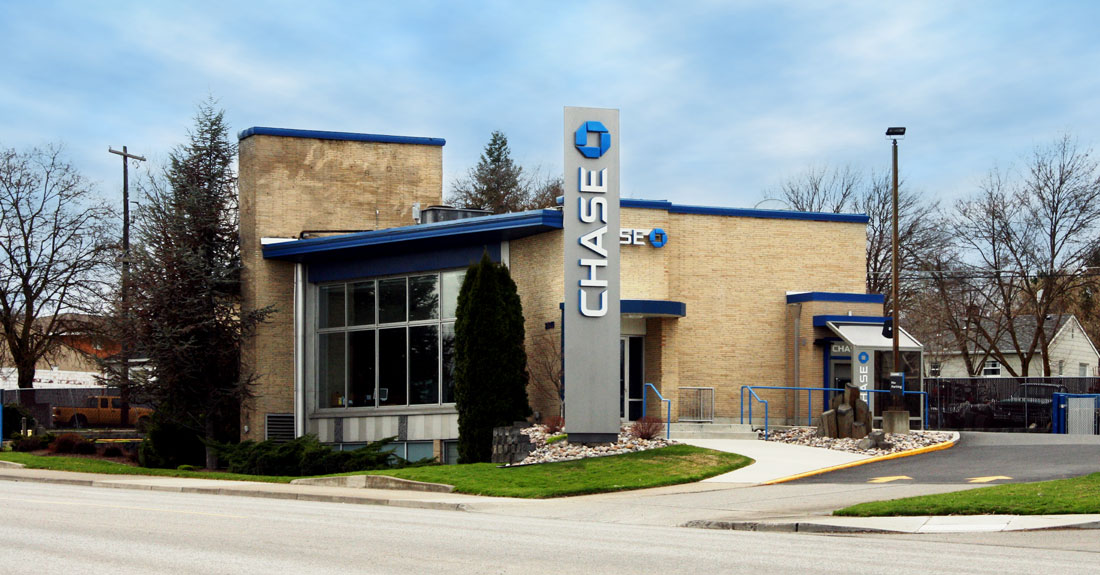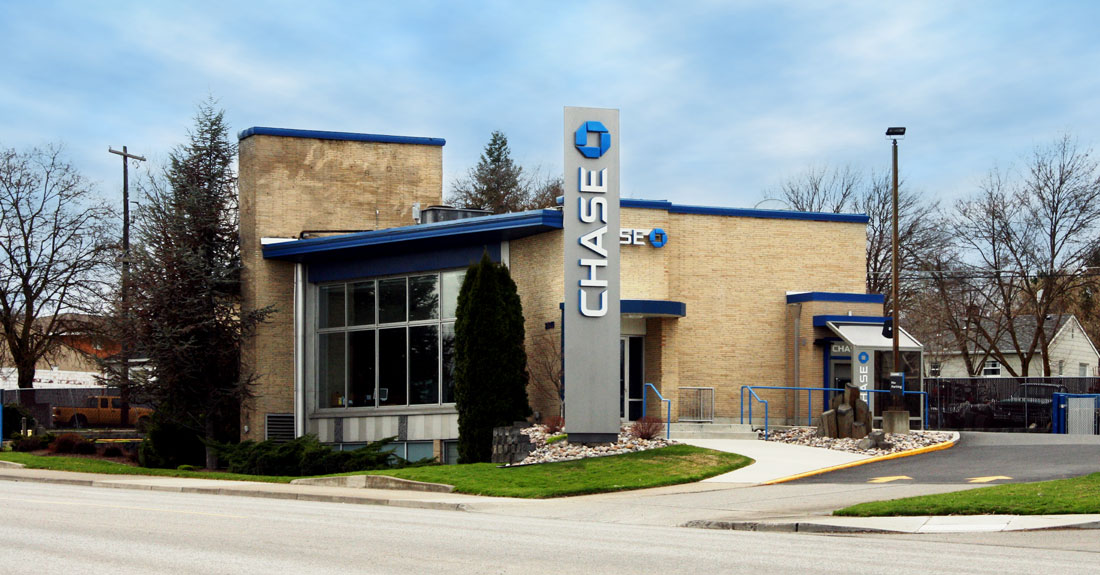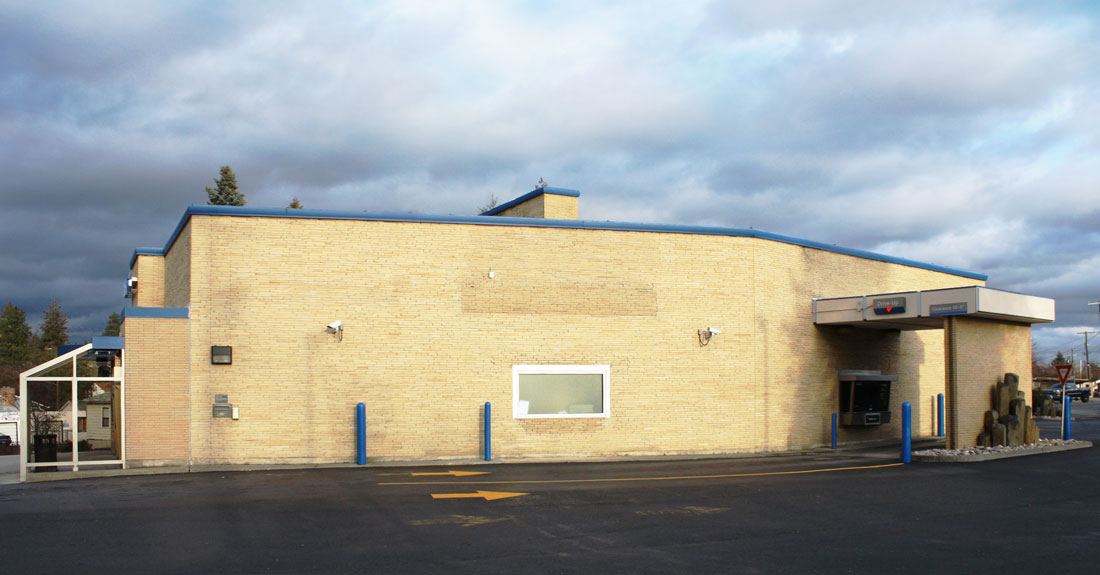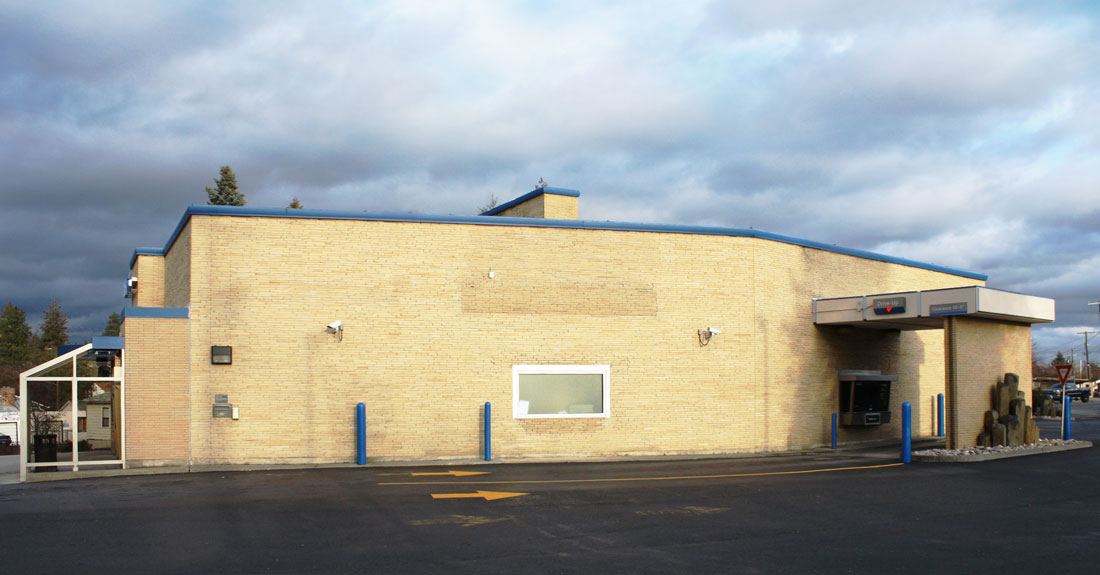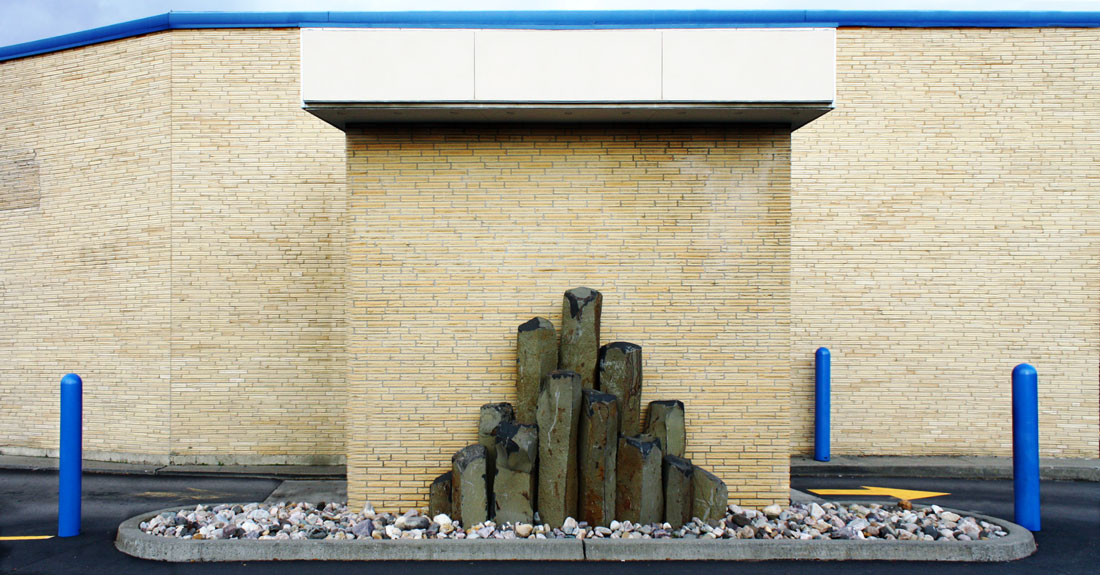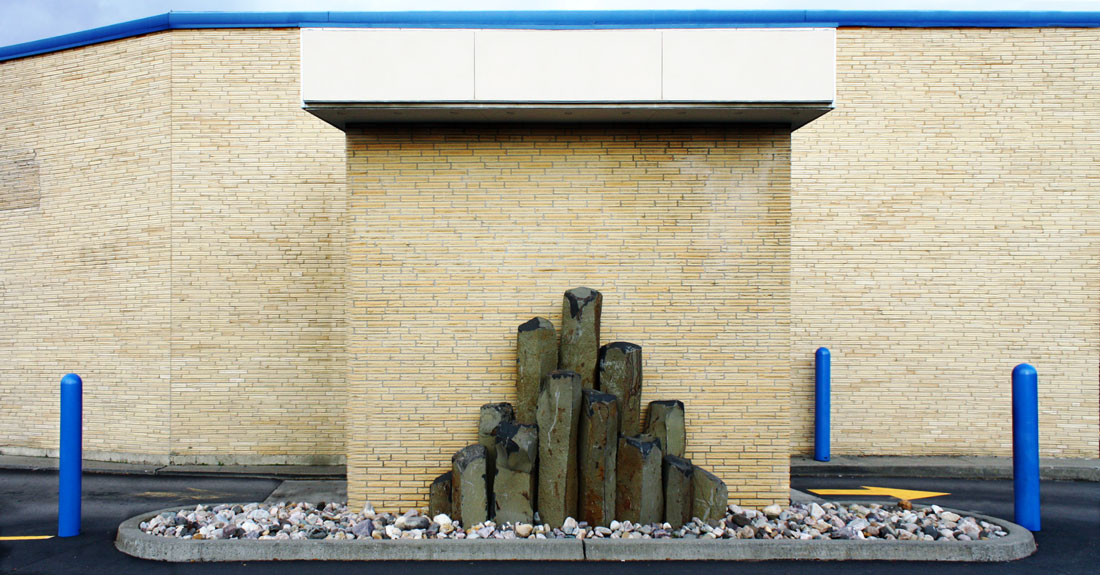 Property: Lincoln First Federal Savings & Loan
Built: 1953
Address: 2215 West Northwest Boulevard
Architect: Whitehouse & Price
Intended to be a drive-in bank serving the automobile-driving public, Lincoln First Federal Savings & Loan established its bank on W Northwest Blvd in 1953. The bank was taken over by JP Morgan Chase Bank, its current owner, about 2009.
Unlike many small-scale professional office and commercial buildings of the post-war era, the building incorporates traditional features and finishes as well as modern features, no doubt a reflection of Whitehouse & Price's long history of designing 20th-century buildings of all types and styles. Modern commercial features include the forward thrust of the building, its prominent blade sign, and the Roman brick cladding and aluminum-frame windows and accents; features that recall earlier styles – WPA-era buildings, for example – include the symmetry of the structure, the bas relief aluminum panels, and the fluted aluminum pilasters. In contrast to other commercial buildings of the era that rely on the textures and colors of the materials themselves to add visual interest, the building skin is smooth, accented by decorative artwork. It's a complex building that spans two eras successfully; the fact that it has not been changed to any great degree, despite being a relatively small office building, is a testament to its design quality.
Fellow Cornell University graduates Harold C. Whitehouse and Ernest V. Price formed Whitehouse & Price in Spokane in 1913. The firm stayed in operation for the next 51 years, until Price retired in 1964. One of the region's pre-eminent architectural practices, Whitehouse & Price designed more than 2,400 commissions throughout the northwest – though it's perhaps best known for Whitehouse's majestic Cathedral of St. John the Evangelist on Spokane's South Hill. The breadth of the firm's projects is impressive, ranging from the mimetic literalism of the Benewah Milk Bottle to Eastern State Hospital, and includes hundreds of homes in Spokane alone. Whitehouse & Price designed numerous large-scale, complex buildings, including schools, churches, and hospitals throughout the Pacific Northwest. In addition, a number of prominent Spokane architects got their start at Whitehouse & Price.
Share this project!