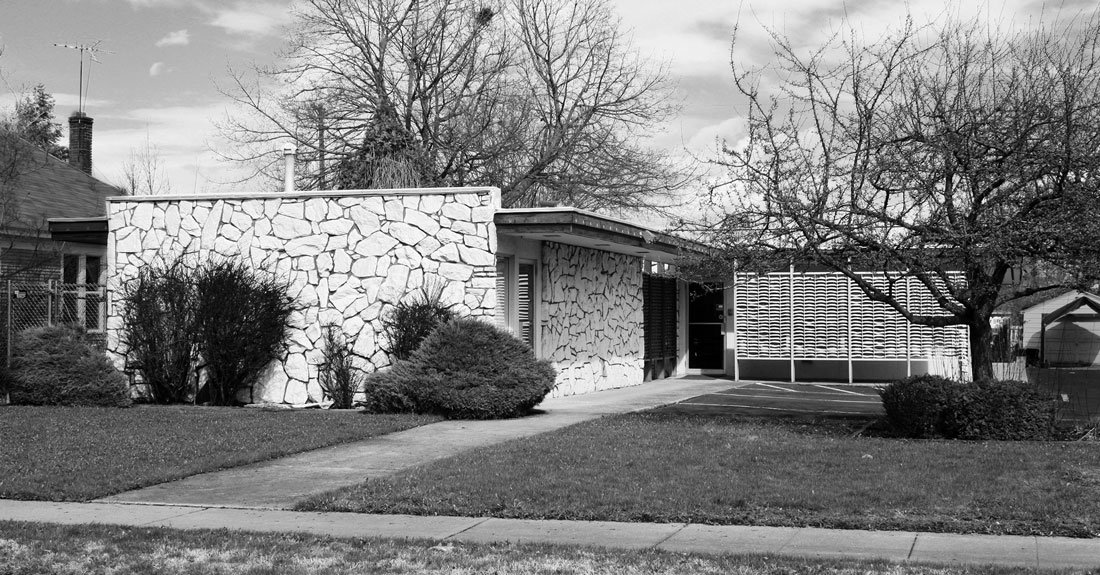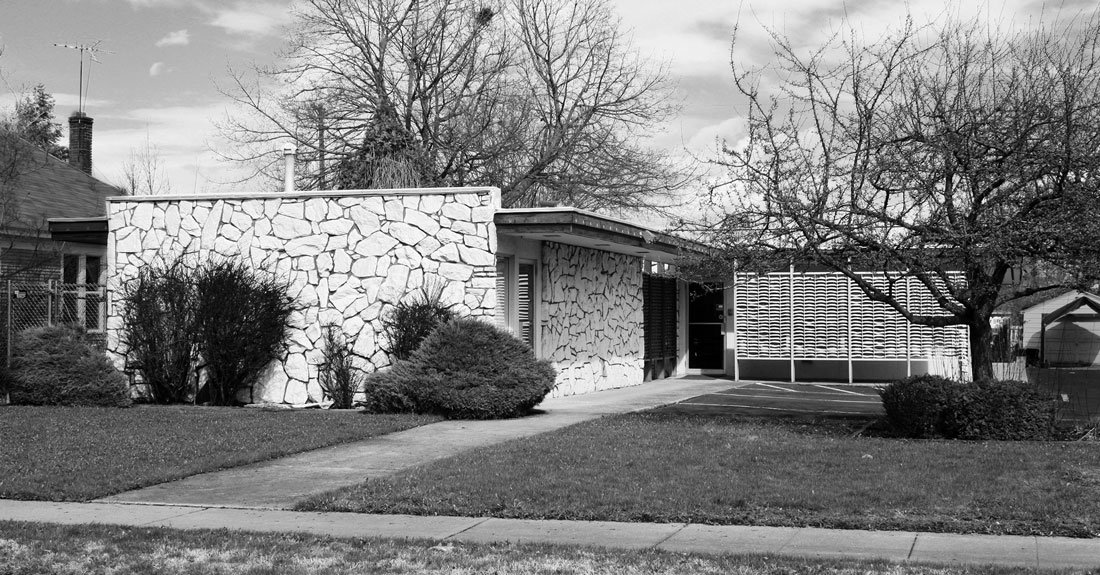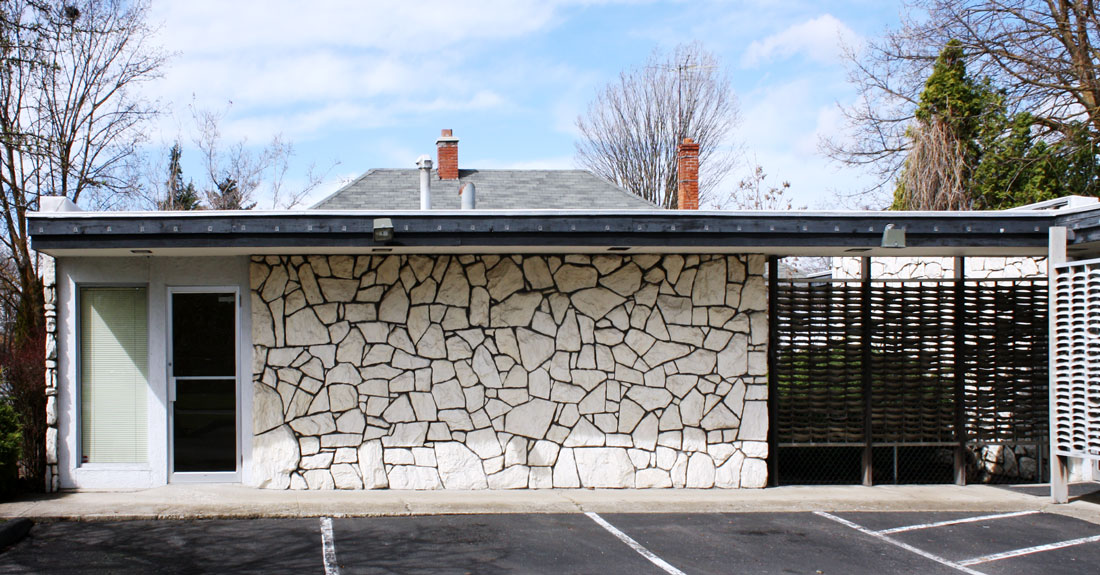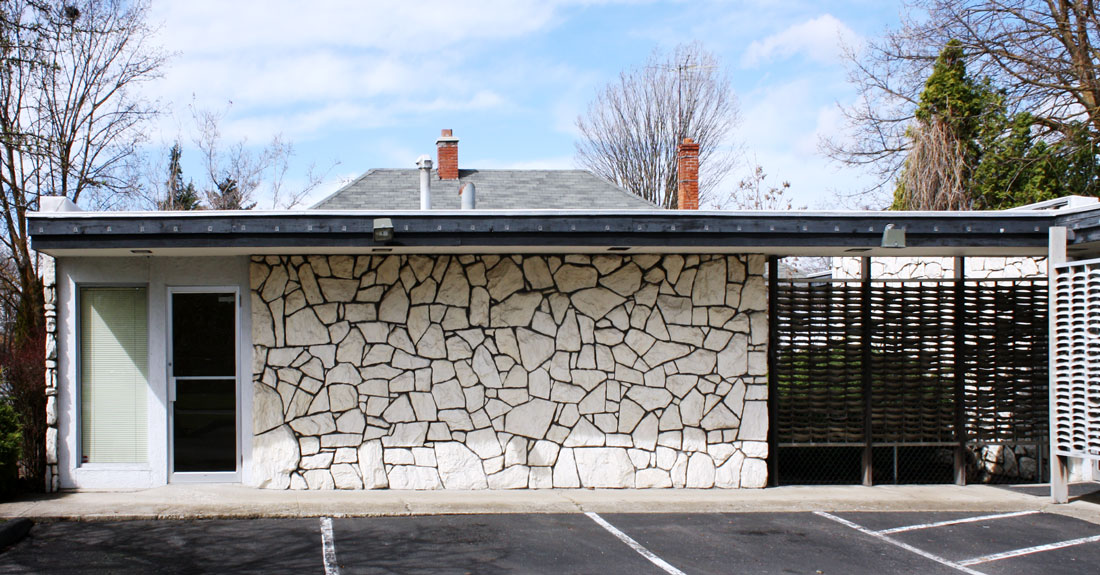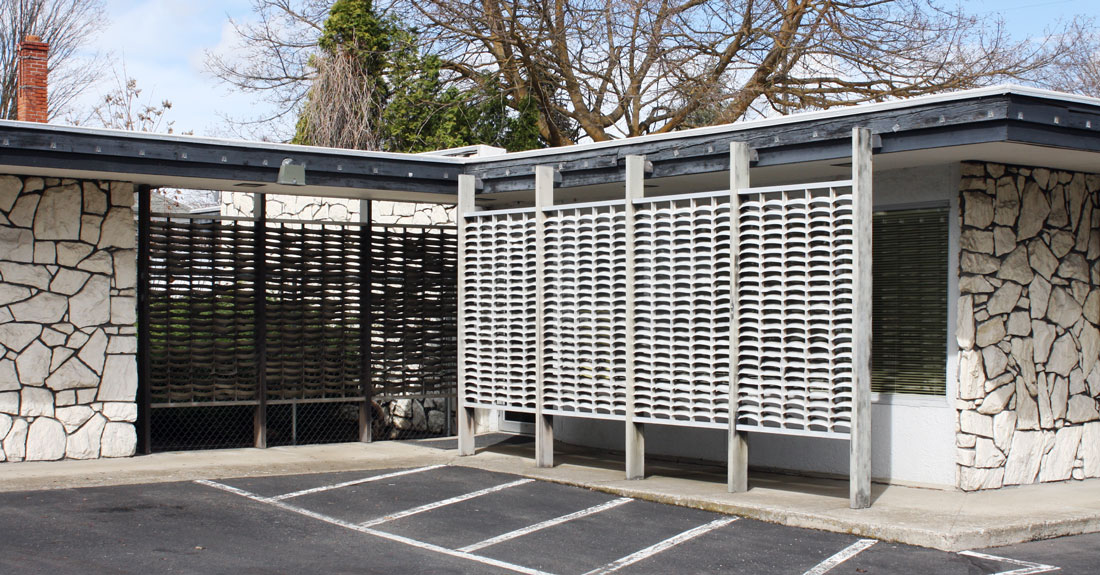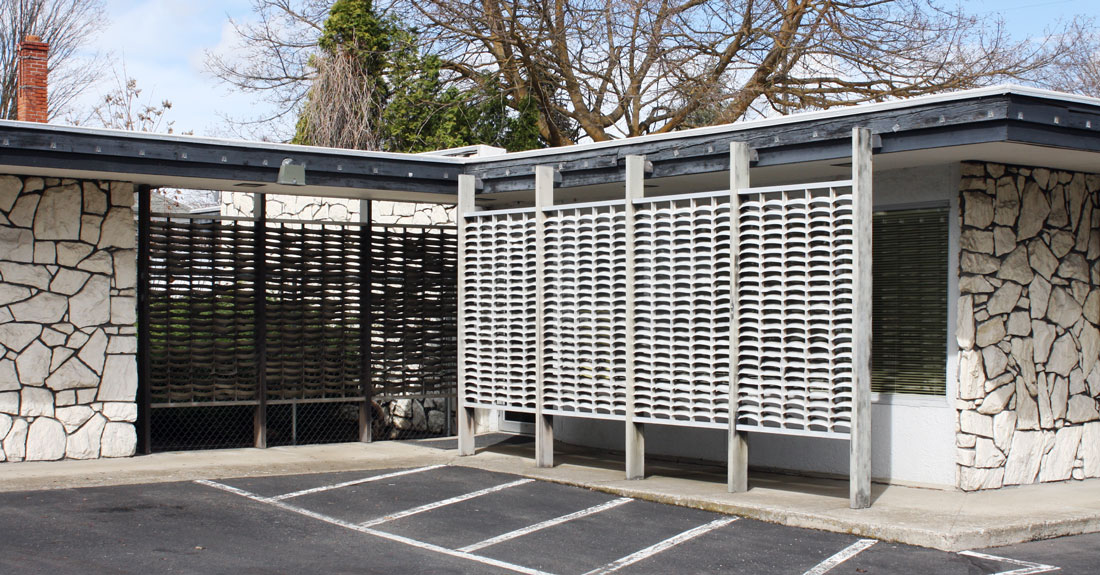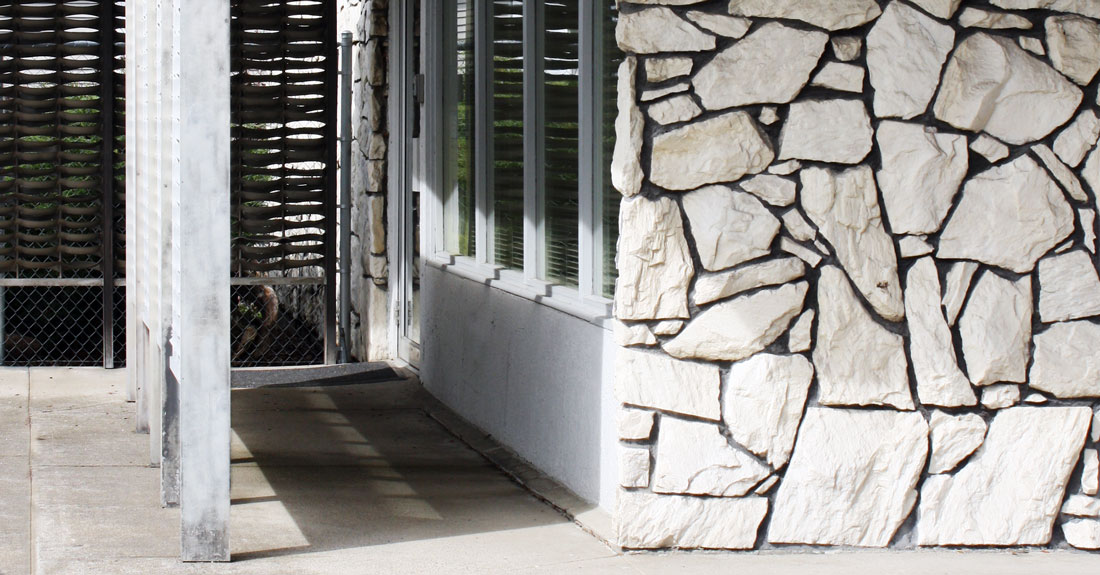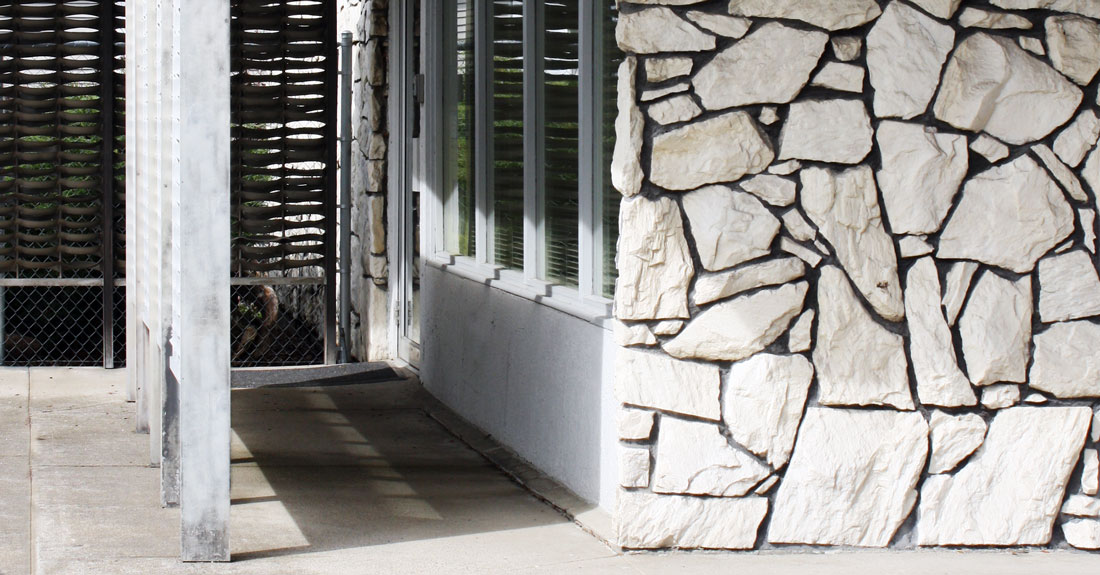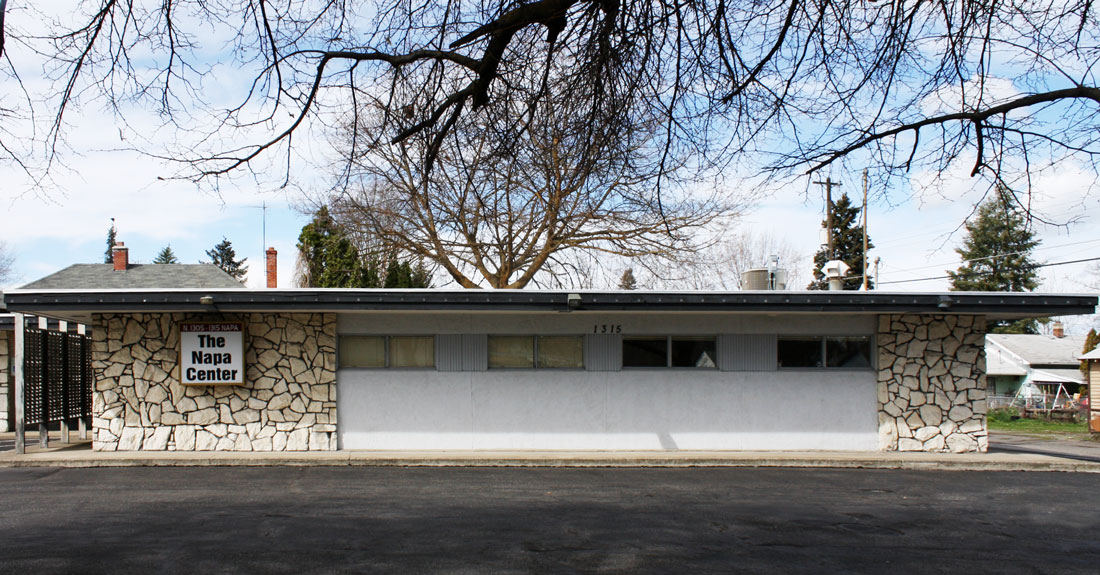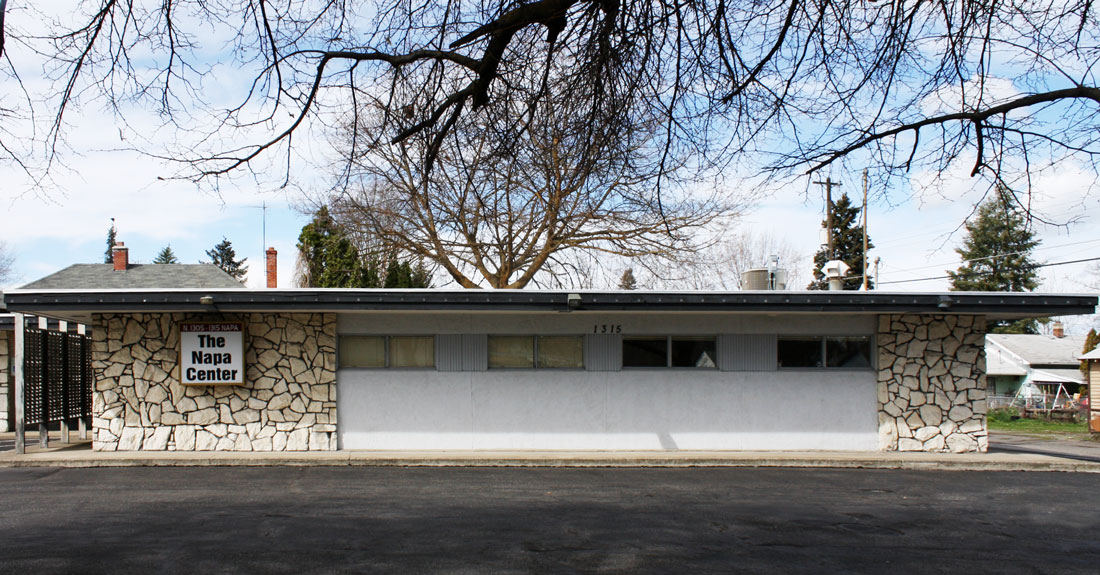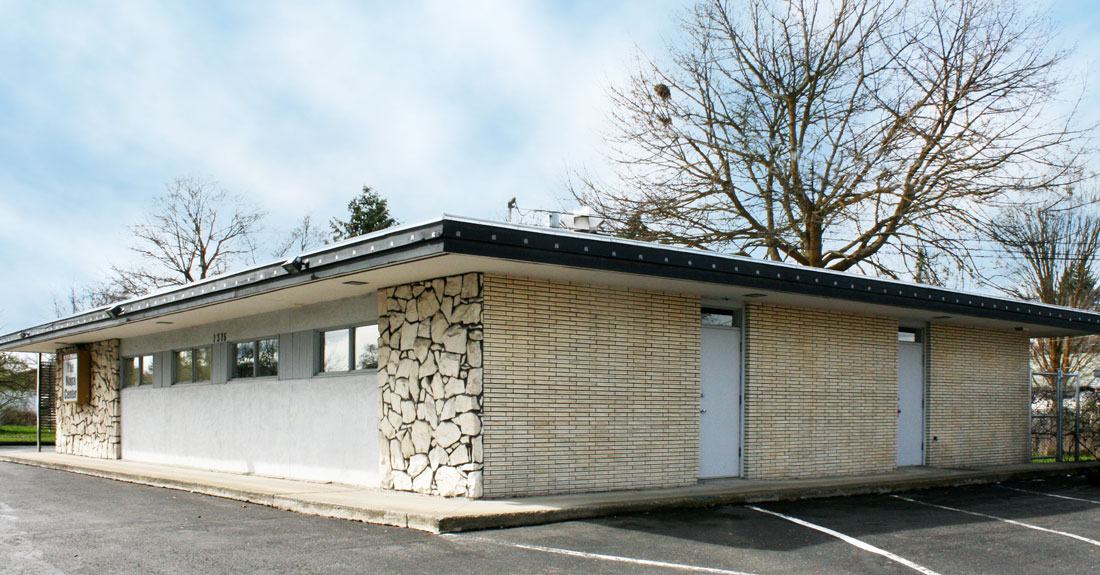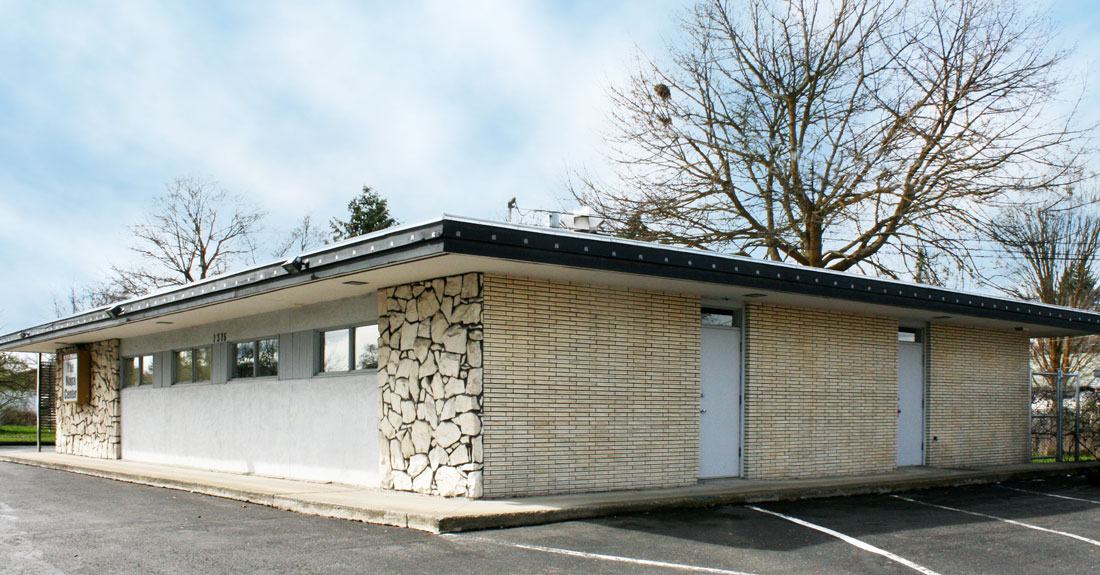 Property: Tombari Dental Clinic
Built: 1961-1962
Address: 1927 East Sharp Avenue
Architect: Frank Toribara
Developed by pharmacist William Anthony Tombari (1915-1993), the Tombari Dental Clinic is a Modern structure whose form (more specifically its materials and workmanship) conveys its architectural meaning. The building takes advantage of modern materials – specifically the aluminum screen shielding the north building entry and courtyard – and popular modern cladding, including the white stone with dark grout and pale blond Roman brick.
Modern features that affiliate the building with post-war commercial architecture include its horizontal emphasis, which is reinforced by the deep flat canopy and horizontally oriented windows, along with textures on the building derived from the materials used. The texture and color of the building's materials and the way they're combined become the building's "decoration," a Modern aspect of the building's aesthetic. While each building form is relatively simple, together – with the integrated courtyard – they form an interesting ensemble which may have had a programmatic basis. Japanese-American architect Frank Yoshio Toribara was born May 15, 1915. Following graduation from the University of Washington in 1938, he worked as a draftsman for several Seattle firms, until his career was interrupted by a forced stay at the Minidoka Japanese internment camp in Jerome, Idaho during World War II. Toribara joined the AIA in 1950 and moved to Spokane shortly thereafter to establish his own practice. In addition to his own home, Toribara's residential work includes houses on Overbluff Road, East Club Court, and a number of homes in a 1960s development on Brown's Mountain; other noteworthy projects include the Farmers and Merchants Bank at 10620 East Sprague Avenue and the Highland Park United Methodist Church on 611 South Garfield Street. Though he was most active from the 1950s through the 1970s, he retained his practice until his death in Spokane June 5, 2007.
Share this project!